Jeremy Heywood dead: Former cabinet secretary and head of civil service dies from cancer aged 56
Downing Street announces death of former cabinet secretary just days after his retirement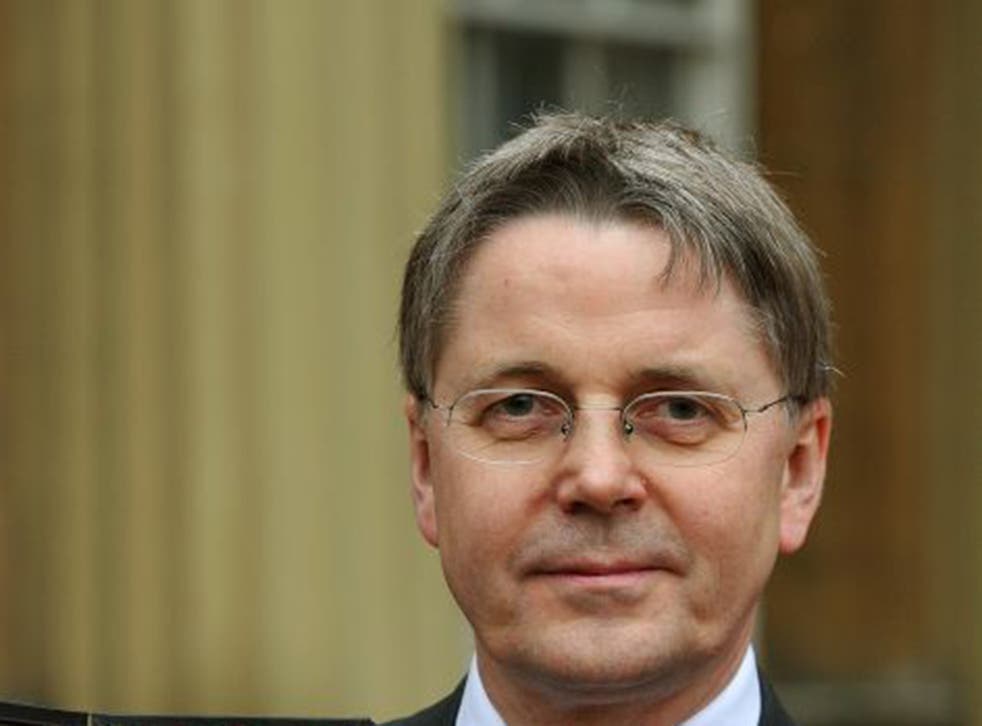 Jeremy Heywood, the former head of the civil service, has died aged 56.
The former cabinet secretary was appointed to the post in 2014 but retired last month after battling cancer.
Upon stepping down he was appointed to the House of Lords and made Lord Heywood of Whitehall.
Downing Street announced he had died on Sunday morning, leading to tributes pouring in from across the political spectrum.
His wife, Suzanne, described her husband in a statement as a "wonderful father" who "crammed a huge amount into his 56 years".
She said: "He saw it as a huge privilege to work so closely with four prime ministers and two chancellors and was unwavering in his efforts to help each of them reach their goals.
"He was always conscious of the need for civil servants to see the world through ministers' eyes while at the same time respecting the boundaries between politicians and civil servants.
"Away from his work, he inspired admiration, respect and affection in his many and diverse group of friends and returned it to them. Jeremy could light up any room or conversation and loved hosting a good party."
Leaders from across the political spectrum lined up to pay tribute to the former cabinet secretary.
Theresa May said: "This is extremely sad news and all of my thoughts are with Jeremy's family and friends.
"The many retirement tributes paid to Jeremy from across the political spectrum in recent weeks demonstrated his extraordinary talent supporting and advising prime ministers and ministers, and leading the civil service with distinction.
"He worked tirelessly to serve our country in the finest traditions of the civil service and he is a huge loss to British public life."
UK news in pictures

Show all 50
She added: "I will always be grateful for the support which he gave me personally and will remember his achievements across his career as we regret that he did not have the chance to offer his talents for longer in retirement."
Former prime minister David Cameron said: "He was an amazing man, brilliant civil servant and dedicated to our country. It was a privilege to work with him."
Mr Cameron's predecessor, Gordon Brown, also paid tribute, saying the country had lost "a leader of exceptional ability" with "unquestioned integrity" and "remarkable courage".
He added: "Jeremy Heywood was the most dynamic civil servant of his generation, a leader who inspired confidence, whose expertise was recognised by all and whose impartiality was never in doubt."
And Tony Blair called Lord Heywood "a quite outstanding public servant and someone I came to have enormous respect for both as a professional and as a person".
He added: "He worked with more prime ministers and at a more senior level than any civil servant in recent memory and served us all with integrity, distinction and infinite commitment."
Lord Heywood was succeeded as cabinet secretary by Sir Mark Sedwill, who will also continue in his other role as Ms May's national security adviser.
He said: "We will miss him more than we can say, and will be the poorer without his advice, leadership and extraordinary insight. He set the highest standards and challenged us to meet them."
Join our new commenting forum
Join thought-provoking conversations, follow other Independent readers and see their replies