Sir Martin Sorrell says Brexit will take 'best part of a decade'
Sir Martin says we won't know the full impact of leaving the EU for many years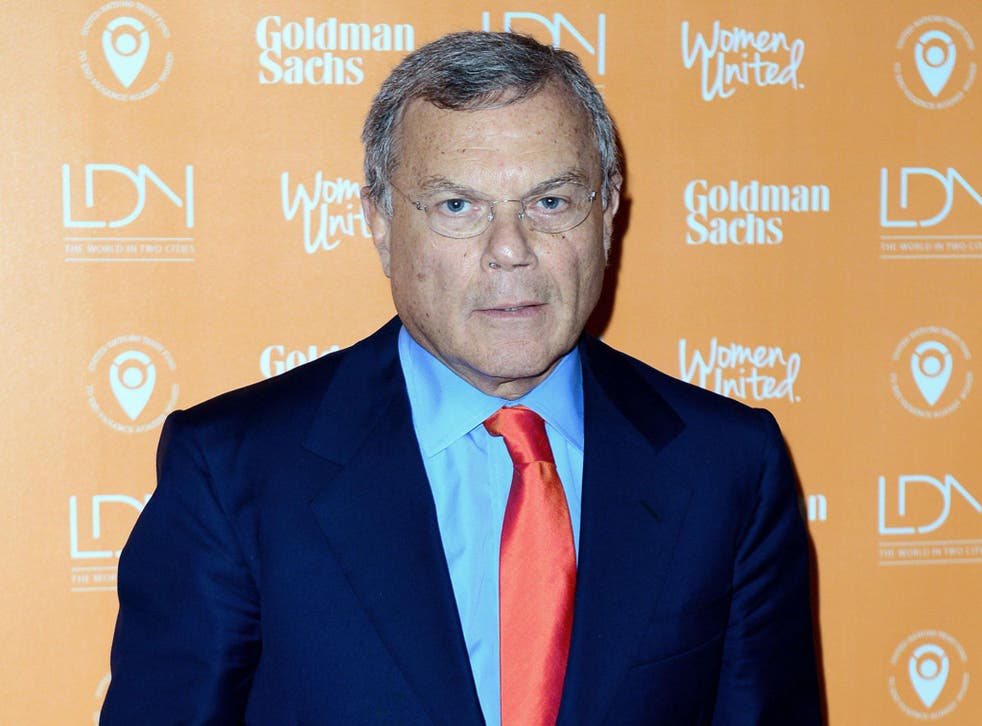 Sir Martin Sorrell, chief executive of advertising firm WPP, has warned it will take the UK 10 years to leave the European Union as some of the City's biggest hitters delivered a withering critique of Theresa May's Brexit negotiations.
Figures such as Ryanair boss Michael O'Leary and financial PR guru Roland Rudd rubbished the Prime Minister's oft-used phrase "Brexit means Brexit", while Sir Martin has urged the Government to maintain access to the single market.
Mr O'Leary also accused the Government of delaying decision-making and warned that investment is being postponed.
"So far we've had the Government saying 'Brexit means Brexit', which is as clear as mud. Mrs May is kicking this as far down the road as she can. The British want to delay it for as long as they can – but the Government will have to start making decisions.
"The impact is beginning to be felt as investment decisions are being already postponed. Whether the UK leaves the EU or stays, I couldn't care less. The issue for us is whether we stay in the single market," he told the Press Association.
Ryanair is one of a string of companies, including British Airways and Virgin Group, that have warned of the impact of the referendum result on their business.
Mr Rudd, founder and chairman of corporate communications firm Finsbury, wants more clarity on Ms May's negotiating stance, adding that people are "waking up" to the difficulties involved in leaving the EU.
He said: "''Brexit means Brexit' means nothing. After 100 days, we need more clarity about the Government's negotiating position, starting with whether they want us to stay in the single market, which is so vital to so many British businesses.
"International partners like Australia and the US have said they will not talk to us about new trade deals until we leave. David Davis has admitted that Britain could end up trading with the EU under WTO rules, which would see exporters facing unnecessary tariffs."
Although post-referendum data has shown some resilience in the economy Sir Martin said this was a "false dawn".
"A couple of months' data, heavily influenced by a short-term spending hike due the weakness of sterling, does not represent firm evidence that fears of economic damage were overblown," he said. "The Bank of England's prompt action may also have created a false dawn.
What experts have said about Brexit

Show all 11
"Divorcing Europe could take the best part of a decade, and we won't know the full impact for many years."
Sir Martin added that he believes growth will slow in the UK, Europe and possibly globally and envisages a long, complex and painful withdrawal from the EU that could see businesses delay or cancel investment decisions.
He added: "I would like to see the Government prioritise the retention of preferential terms of access to the single market. To lose them would be a huge blow, especially for services."
The WPP boss said that he had not given up on the idea of a "Brexit check", either through the next general election or even a second referendum to once again "test the view of the electorate".
However, other high-profile businessmen have advocated a so-called "hard Brexit", whereby the UK would ditch the single market.
The Wetherspoon founder and chairman Tim Martin said: "We need to restore democracy, which means leaving the single market. As James Dyson has demonstrated, we should say to European negotiators that we're happy to trade with or without tariffs – it's up to them.
"Since EU countries sell us twice as much as we sell them, tariffs will produce a surplus for the UK – but we're a free trading nation, so we're happy to forgo this advantage. The danger for the UK now is to believe the scare story pundits who say we must, at all costs, stay in the single market, which undermines our bargaining position. In reality it doesn't matter much to us."
Register for free to continue reading
Registration is a free and easy way to support our truly independent journalism
By registering, you will also enjoy limited access to Premium articles, exclusive newsletters, commenting, and virtual events with our leading journalists
Already have an account? sign in
Register for free to continue reading
Registration is a free and easy way to support our truly independent journalism
By registering, you will also enjoy limited access to Premium articles, exclusive newsletters, commenting, and virtual events with our leading journalists
Already have an account? sign in
Join our new commenting forum
Join thought-provoking conversations, follow other Independent readers and see their replies