Sleaford by-election: Read the results in full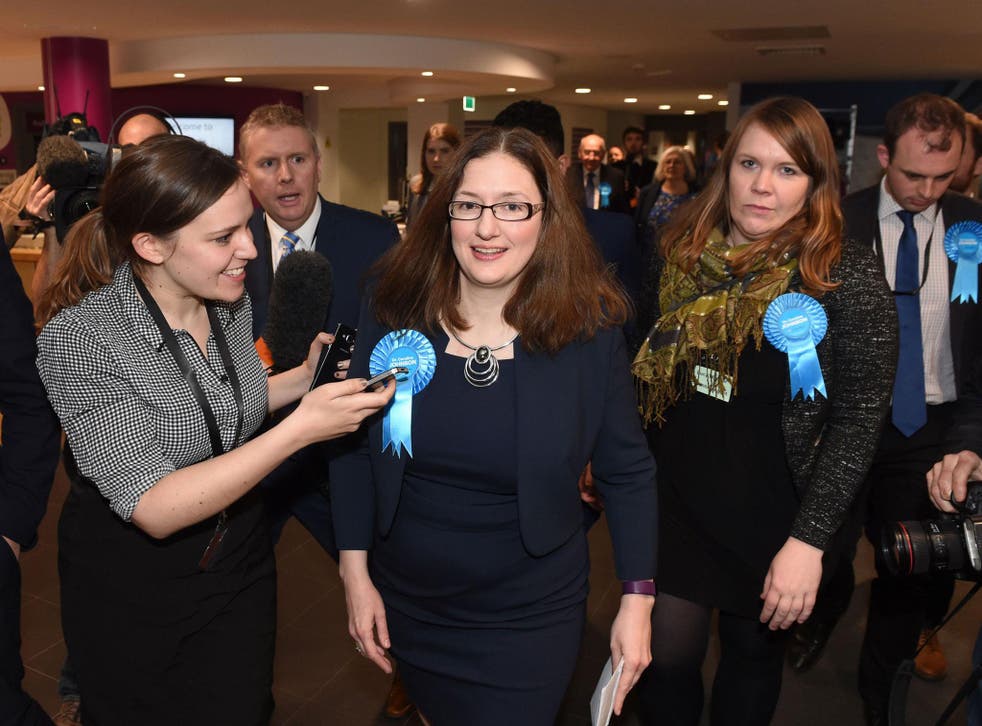 The Conservatives have comfortably held the Sleaford and North Hykeham seat with Ukip the runner-up in the parliamentary by-election.
Tory candidate Caroline Johnson will be the new MP after winning 17,570 votes, beating Ukip's Victoria Ayling, who had 4,426.
It was a bad result for Labour, slipping from second place at the 2015 general election to fourth, behind the Liberal Democrats.
Consultant paediatrician Dr Johnson said her presence at Westminster would bolster Theresa May's majority and support the Prime Minister on Brexit.
Dr Caroline Johnson (Conservative) 17,570 (53.51%, -2.68%)
Victoria Ayling (UKIP) 4,426 (13.48%, -2.21%)
Ross Pepper (Liberal Democrat) 3,606 (10.98%, +5.33%)
Jim Clarke (Labour) 3,363 (10.24%, -7.02%)
Marianne Overton (Lincs Ind) 2,892 (8.81%, +3.59%)
Sarah Stock (Ind) 462 (1.41%)
The Iconic Arty-Pole (Loony) 200 (0.61%)
Paul Coyne (ND) 186 (0.57%)
Mark Suffield (ND) 74 (0.23%)
David Bishop (BP Elvis) 55 (0.17%)
C maj 13,144 (40.03%)
0.24% swing C to UKIP
Electorate 88,712; Turnout 32,834 (37.01%, -33.23%)
Register for free to continue reading
Registration is a free and easy way to support our truly independent journalism
By registering, you will also enjoy limited access to Premium articles, exclusive newsletters, commenting, and virtual events with our leading journalists
Already have an account? sign in
Register for free to continue reading
Registration is a free and easy way to support our truly independent journalism
By registering, you will also enjoy limited access to Premium articles, exclusive newsletters, commenting, and virtual events with our leading journalists
Already have an account? sign in
Join our new commenting forum
Join thought-provoking conversations, follow other Independent readers and see their replies