Smoking gun? David Cameron dodges Lynton Crosby cigarette packaging controversy question
Tory strategist's links to cigarette giant pile pressure on PM after  tobacco policy U-turn
Andrew Grice
Thursday 18 July 2013 07:27 Comments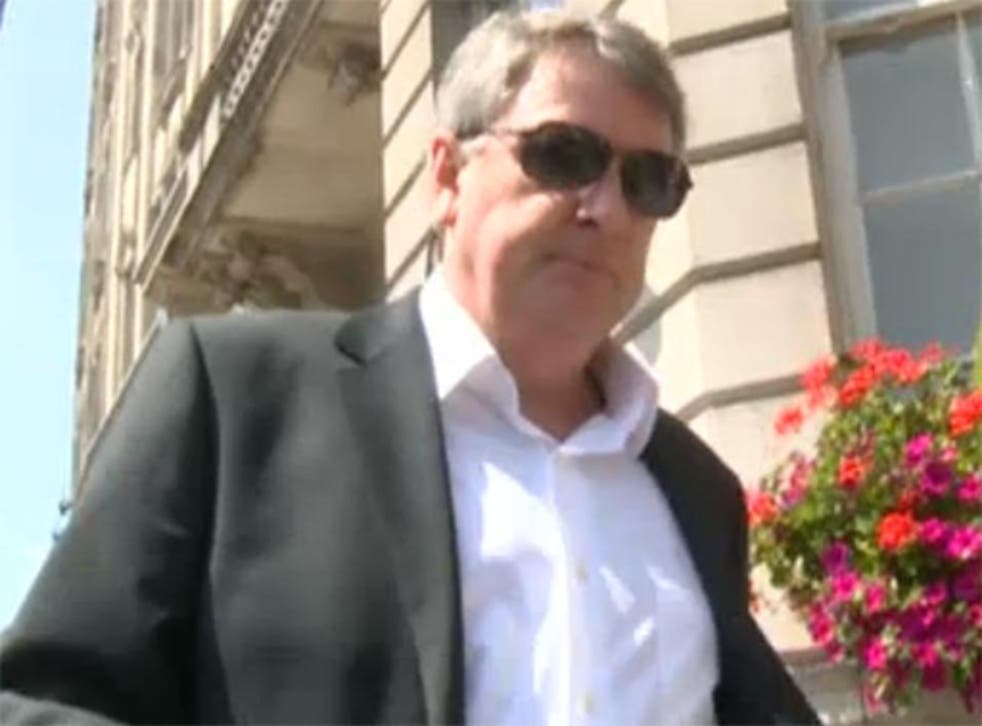 David Cameron was mired in a deepening controversy last night over allegations that Lynton Crosby, the Conservatives' election strategist, may have influenced the Government's policy to help clients of his lobbying company.
The Prime Minister was accused of using "weasel words" after he and his official spokesmen repeatedly refused to answer the question of whether he discussed plans to bring in plain packaging for cigarettes with Mr Crosby, whose company Crosby Textor represents the tobacco giant Philip Morris. The proposal was dropped from the Queen's Speech in May after Mr Crosby urged ministers to focus on mainstream issues rather than unpopular causes.
The row intensified when the Government formally abandoned a plan previously backed by Mr Cameron to set a minimum unit price for alcohol to combat binge drinking. Crosby Textor also represents a drinks industry body that has campaigned against minimum pricing in his native Australia.
Mr Cameron told the Commons: "He [Mr Crosby] has never lobbied me on anything." Later he told a press conference: "This is a complete red herring which is raised by the Labour Party because it is in political trouble….with its relationship with the trade unions."
The Prime Minister said the decision not to go ahead with plain packaging for cigarettes was taken by him and Jeremy Hunt, the Health Secretary, "for the very simple reason that there is not yet sufficient evidence for it and there's considerable legal uncertainty about it."
But Labour seized on Mr Cameron's refusal to go as far as Cabinet colleagues. Grant Shapps, the Tory chairman, said: "He [Mr Crosby] is employed by the Conservative Party, he advises us on campaigning, he has absolutely nothing to do with the policy side of things. He doesn't advise us on policy. We don't have conversations with him about it." Mr Hunt suggested that Mr Crosby never advised Mr Cameron on public health "because his company has clients in that area."
Ed Miliband wrote to Sir Jeremy Heywood, the Cabinet Secretary, asking him to investigate a possible breach of the ministerial code of conduct. This says ministers must "not become associated with non-public organisations whose objectives may in any degree conflict with government policy and thus give rise to a conflict of interest."
The Labour leader said: "Had Mr Crosby been a government employee there would have been very strict rules to prevent that conflict taking place. Because he is formally an employee of the Conservative Party, while clearly advising on government business and regularly visiting Downing Street, we have been left with what is in effect a back door breach of the ministerial code."
Mr Miliband said the conflict of interests was not limited to tobacco. He referred to The Independent's disclosure on Monday that Crosby Textor, represents the Australian Petroleum Production and Exploration Association, an oil and gas lobby group campaigning aggressively for fracking.
The controversy overshadowed the publication of the Government's long-delayed Bill to set up a register of lobbyists paid to lobby on behalf of a third party. Although intended to clean up politics after a series of scandals, Labour was quick to table amendments, claiming that a loophole would allow Crosby Textor not to join the list or name its clients. The Bill appears to cover direct communications in meetings, emails or phone calls between lobbyists and ministers and their permanent secretaries but not lobbying firms who set up meetings with their clients through other avenues such as ministers' special advisers.
Labour's amendments would force all professional lobbyists working in the UK to declare their full list of clients on a statutory register and the approximate value of such work; ensure the list includes people working for a governing party as well as the Government and avoid conflicts of interest.
Tory MP Sarah Wollaston, who is also a GP, was "very disappointed" by the decision to drop a minimum alcohol price and plain packaging for tobacco. "I think actually what the public are really worried about is the parasitical influence that we get from hidden lobbying." She added: "I would like, for example, to know who else is paying for Mr Crosby's services. The public have a right to know, I want to know, who else is paying for people's services when they have such an influential position with senior politicians."
Register for free to continue reading
Registration is a free and easy way to support our truly independent journalism
By registering, you will also enjoy limited access to Premium articles, exclusive newsletters, commenting, and virtual events with our leading journalists
Already have an account? sign in
Join our new commenting forum
Join thought-provoking conversations, follow other Independent readers and see their replies