Joanna Cherry accuses SNP colleagues of 'performative histrionics' over transgender issue
MP at centre of party's civil war compares abuse to 'Salem witch trials'
Adam Forrest
Wednesday 10 February 2021 10:08 Comments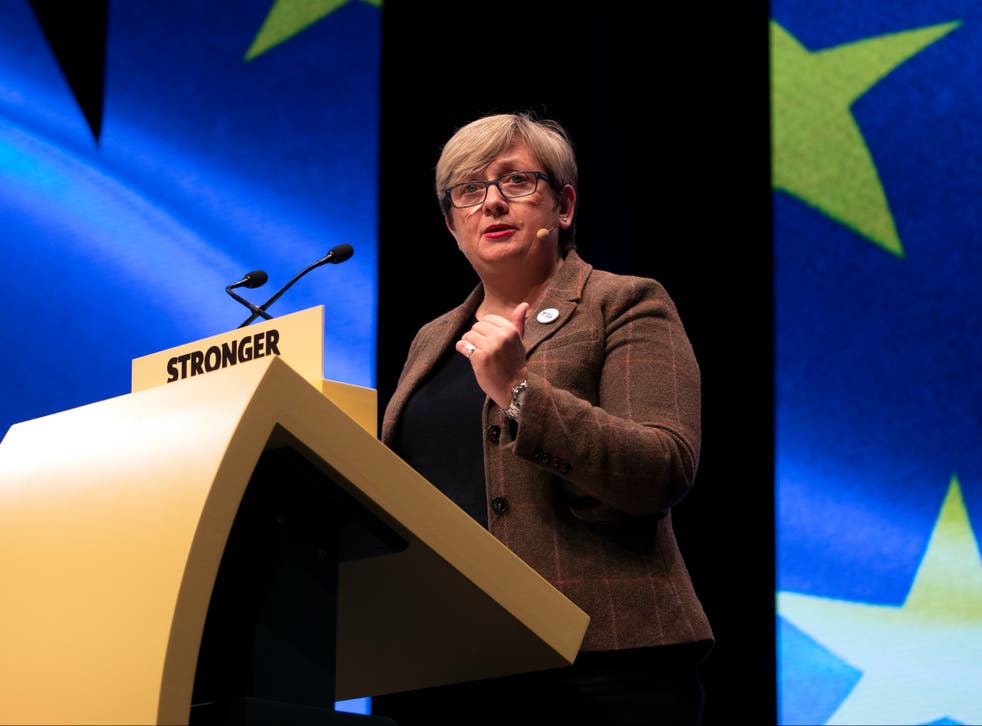 SNP MP Joanna Cherry has accused some of party colleagues of engaging in "performative histrionics" over her stance on transgender issues – comparing the abuse she has faced to the Salem witch trials.
Ms Cherry was sacked from her post as the party's justice spokesperson earlier this month, having come in for heavy criticism over her support for women's sex-based rights.
She contacted police on 1 February over a "vicious threat"to her personal safety after revealing she had been sacked in a reshuffle at Westminster.
The MP claimed her belief that "women are adult human females" made her unpopular with a "small but vocal group" within the SNP – and suggested they had influenced first minister Nicola Sturgeon and party bosses in stripping her of her role.
Writing in the New Statesman, she said she was being targeted by "young men (...) who seem to have a problem with middle-aged lesbians who support women's sex-based rights".
Ms Cherry said: "The reasons for my sacking were not made clear but I was not surprised. For some time a small but vocal cohort of my SNP colleagues has engaged in performative histrionics redolent of the Salem witch trials.
"The question – do you believe or have you ever believed that women are adult human females? – is one I must answer in the affirmative, but it's not a response that is popular with some who have the ear of the leadership."
She added: "It's frustrating because advocating for women's sex-based rights under the Equality Act, expressing concerns about self-identification of gender and opposing curtailment of free speech, are not evidence of transphobia."
On Thursday, police confirmed a 30-year-old man had been charged with a communications offence in connection with the incident.
Ms Cherry went on to highlight what she described as "unprecedented" turmoil within her party, which has seen major splits over the Alex Salmond harassment inquiry.
The QC is part of a small group of MPs who have remained loyal to Mr Salmond – insisting that he should have been reinstated by the party after he was cleared of sexual assault charges last year.
Salmond loyalists – Ms Cherry, Kenny MacAskill and Angus MacNeil – are now the only SNP MPs without any shadow ministerial portfolio at Westminster. 
The SNP has previously said she was removed from the frontbench because of "unacceptable behaviour", but not because of her views.
Register for free to continue reading
Registration is a free and easy way to support our truly independent journalism
By registering, you will also enjoy limited access to Premium articles, exclusive newsletters, commenting, and virtual events with our leading journalists
Already have an account? sign in
Join our new commenting forum
Join thought-provoking conversations, follow other Independent readers and see their replies