SNP reform plans 'could cost Scotland's oldest universities tens of millions a year'
MSPs to be told of possible consequences of making universities public bodies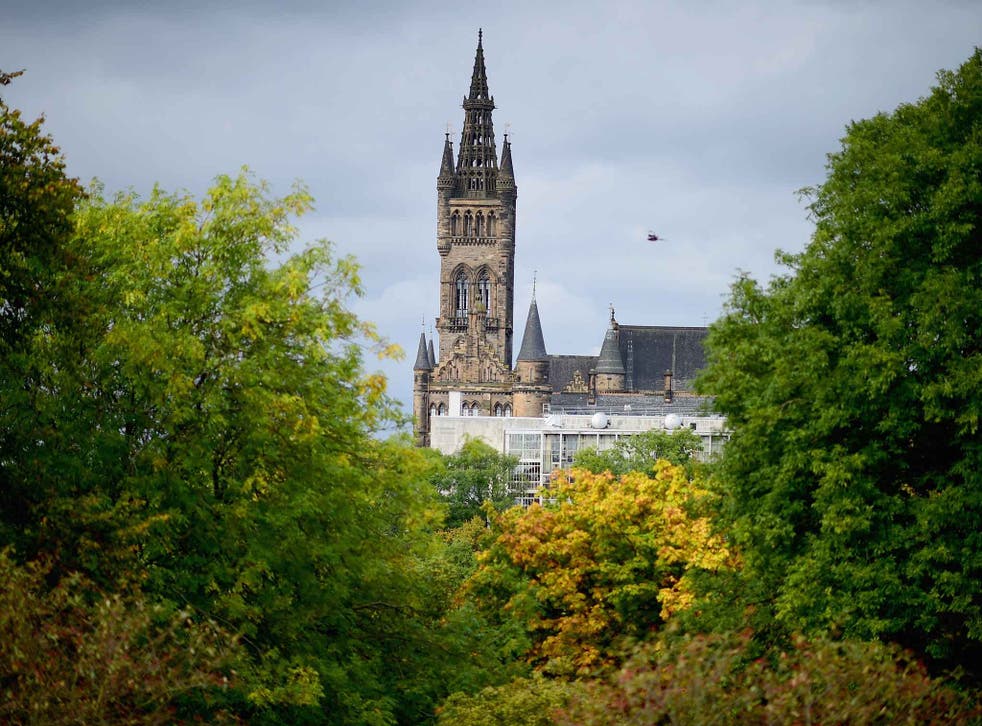 Some of the Scotland's oldest and most respected universities stand to lose tens of millions of pounds a year under the SNP's plans to change the way they are governed, MSPs will be told on Wednesday.
The Scottish Government proposals could lead to the reclassification of universities as public bodies and place their charitable status under threat, according to evidence submitted to Holyrood's Finance Committee by a number of different institutions.
If this status was lost, many would face extreme financial difficulties and Scotland's academic reputation would be seriously damaged, the universities said. A submission from Glasgow University said it stood to lose an estimated £28.7 million a year alone.
Critics of the Higher Education Governance Bill say the legislation is a threat to the autonomy of Scotland's universities and will lead to unprecedented levels of government intervention. This in turn could result in them being reclassified as public bodies by the Office for National Statistics (ONS), making them subject to different accounting principles.
Evidence from the Committee of Scottish Chairs, which represents university governing bodies, said this would lead to "dramatic adverse consequences". Universities would be prevented from having annual operating surpluses, face borrowing restrictions and find it harder to forge commercial partnerships, it added.
Glasgow University said reclassification would have "a dramatic and harmful effect on universities' financial management" and would discourage entrepreneurial activity, while St Andrews University said the "uncertainty" generated by the Bill would "damage the academic reputation" of higher education in Scotland.
A submission by the University of Aberdeen said that its charitable status was "of fundamental importance to our ability to attract funding and philanthropic support". Its loss "would have major and far reaching consequences for the future sustainability of the university", it added.
The Conservative MSP Liz Smith said the universities were "rightly concerned" about the SNP's plans, which she described as a "power grab". She added: "It's not just a case of some of the world's most famous universities losing their autonomy – the evidence put before the Finance Committee clearly shows that there are huge cost implications too.
"If the Scottish Government does not abandon these proposals, which would change the whole structure of higher education, they will put in jeopardy the ability of universities to retain world class status."
A Scottish Government spokesperson said it was "confident" that universities' charitable status would remain "secure" if the legislation was passed. "The Bill simply aims to improve governance by enabling our higher education institutions to embrace greater transparency and inclusivity in their governance arrangements," they added.
"We will continue to take careful note of every constructive comment and suggestion make by stakeholders as the Bill progresses through Parliament."
Register for free to continue reading
Registration is a free and easy way to support our truly independent journalism
By registering, you will also enjoy limited access to Premium articles, exclusive newsletters, commenting, and virtual events with our leading journalists
Already have an account? sign in
Register for free to continue reading
Registration is a free and easy way to support our truly independent journalism
By registering, you will also enjoy limited access to Premium articles, exclusive newsletters, commenting, and virtual events with our leading journalists
Already have an account? sign in
Join our new commenting forum
Join thought-provoking conversations, follow other Independent readers and see their replies