So much for Nigel Farage's crack-down on 'Walter Mitty' party members: Ukip MEP calls for British Muslims to sign a special code of conduct
Gerard Batten says he can not see why 'any reasonable, normal person' would object to signing it
Kunal Dutta
Wednesday 05 February 2014 02:09 Comments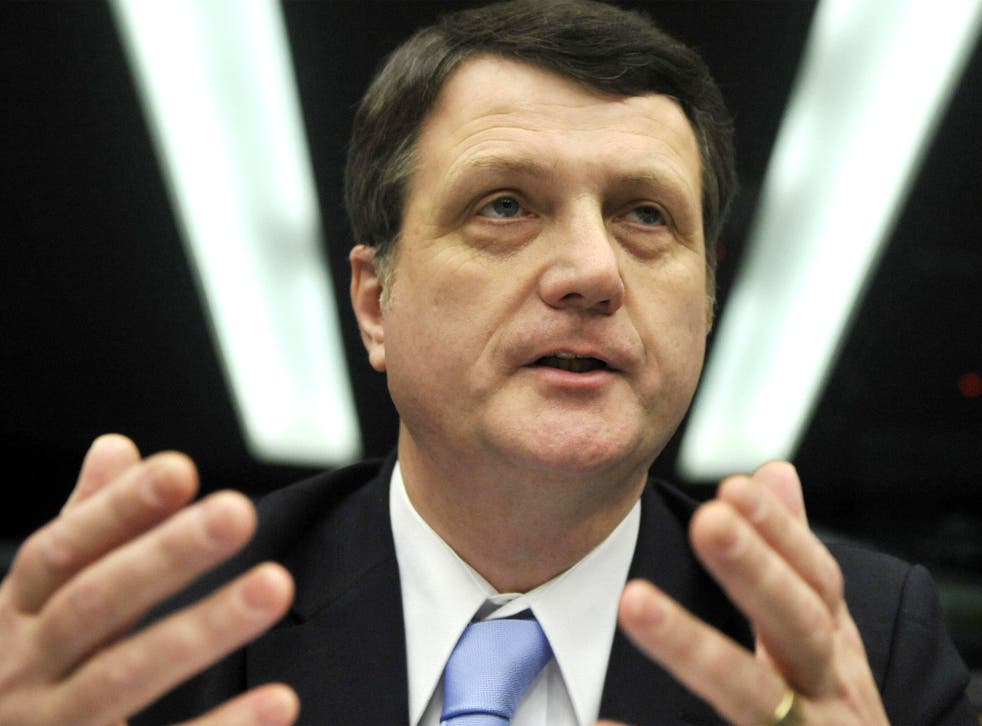 A Ukip MEP was last night made to clarify his remarks after it emerged that he had called for British Muslims to sign a special code of conduct that would reject violence and "re-examine and address the meaning and application" of the Qur'an.
Gerard Batten, a member of the party's executive council, told said yesterday that he stood by a five-written "charter of Muslim understanding", written in 2006. He said he could not see why "any reasonable, normal person" would object to signing it.
Asked whether he still believed Muslims should sign the charter, Batten told The Guardian: "I don't suppose the pope would disagree with it or the archbishop of Canterbury or anybody else. So why should they feel aggrieved that they might be asked to sign.
"They don't have to. If they don't believe in those five points, they don't have to sign it."
But his views appeared to draw criticism yesterday. Rehman Chishti, Tory MP for Gillingham and Rainham, told The Guardian that Batten's position was "shocking", particularly the charter's suggestion that parts of the Qur'an should be rendered "inapplicable". "If Nigel Farage had any credibility, he would quite clearly not allow this individual to stand for office in Ukip," he said.
Mr Batten's comments were delivered barely a week after Ukip leader Nigel Farage promised to crack-down on "Walter Mitty" party members ahead of May's European elections. Last month David Silvester claimed that the recent floods had been God's punishment for new gay marriage laws.
The Henley-on-Thames town councillor, 73, said Britain had been "beset by storms" since the passage of the new law on gay marriage because Mr Cameron had acted "arrogantly against the Gospel".
The revelations also came the day that saw Ukip leaders distanced the party from Mujeeb ur Rehman Bhutto, its former Commonwealth spokesman, who was revealed by BBC Newsnight to have once been part of a kidnapping gang.
Register for free to continue reading
Registration is a free and easy way to support our truly independent journalism
By registering, you will also enjoy limited access to Premium articles, exclusive newsletters, commenting, and virtual events with our leading journalists
Already have an account? sign in
Join our new commenting forum
Join thought-provoking conversations, follow other Independent readers and see their replies