Government scraps £72,500 cap on amount a person can be charged for social care
Limit had been due to come into force in 2020 but will now be the subject of a new consultation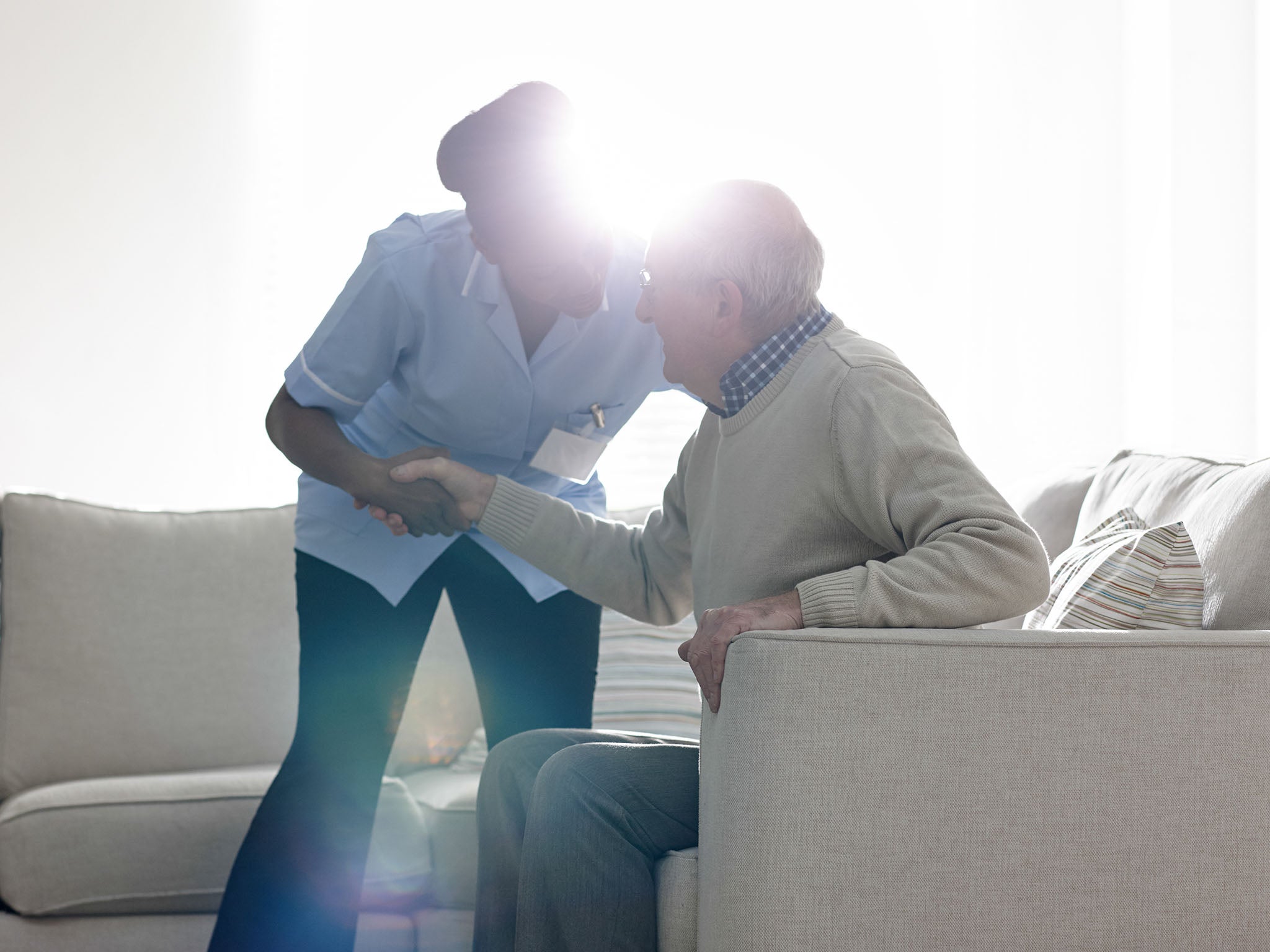 The Government has scrapped plans to introduce a £72,500 cap on the amount a person can be charged for social care.
The cap was due to come into effect in 2020 under plans passed by the Coalition Government. It followed the Dilnot Commission, which in 2011 investigated how social care should be funded, recommending limiting the amount that an individual can be forced to pay.
The Commission proposed a cap of £35,000 but Coalition ministers decided the figure should be closer to £75,000.
However, health minister Jackie Doyle-Price told MPs the plan has now been scrapped, and that a new consultation will take place in the new year.
The question of social care funding became a major issue during the general election campaign earlier this year, after the Conservatives unveiled a controversial plan to force elderly people to sell their home to cover costs.
The party's manifesto included no mention of a maximum cap on an individual's social care costs, but an angry backlash forced them to backtrack and promise to introduce an upper limit, although they refused to say where it would be set.
Addressing MPs on Thursday, Ms Doyle-Price said: "The prime minister has been clear that the consultation will include proposals to place a limit on the care costs individuals face.
"To allow for fuller engagement and development of the approach with reforms to the care system and the way it is paid for considered in the round, we will not be taking forward the previous government's plans to implement a cap on care costs in 2020."
Labour accused the Government of wasting over £1m of taxpayers money in preparing to introduce the cap.
Barbara Keeley, Shadow Minister for Mental Health and Social Care, told the Commons: "The minister has today finally confirmed what many of us on these benches suspected - that they will not be proceeding with their plans to cap care costs by 2020 as legislated by this House.
"This is a shameful waste of taxpayers' money. Over £1m in today's money was spent in commissioning the Dilnot review and it is a waste of Parliamentary time enacting that cap.
"And it's no good for the minister to say that the government are consulting on this cap: they consulted on this during the general election and their proposals were rejected by the electorate."
Join our commenting forum
Join thought-provoking conversations, follow other Independent readers and see their replies