Theresa May faces major setback as social mobility tsar quits with his team
Alan Milburn says he resigned after months of 'indecision, dysfunctionality and lack of leadership'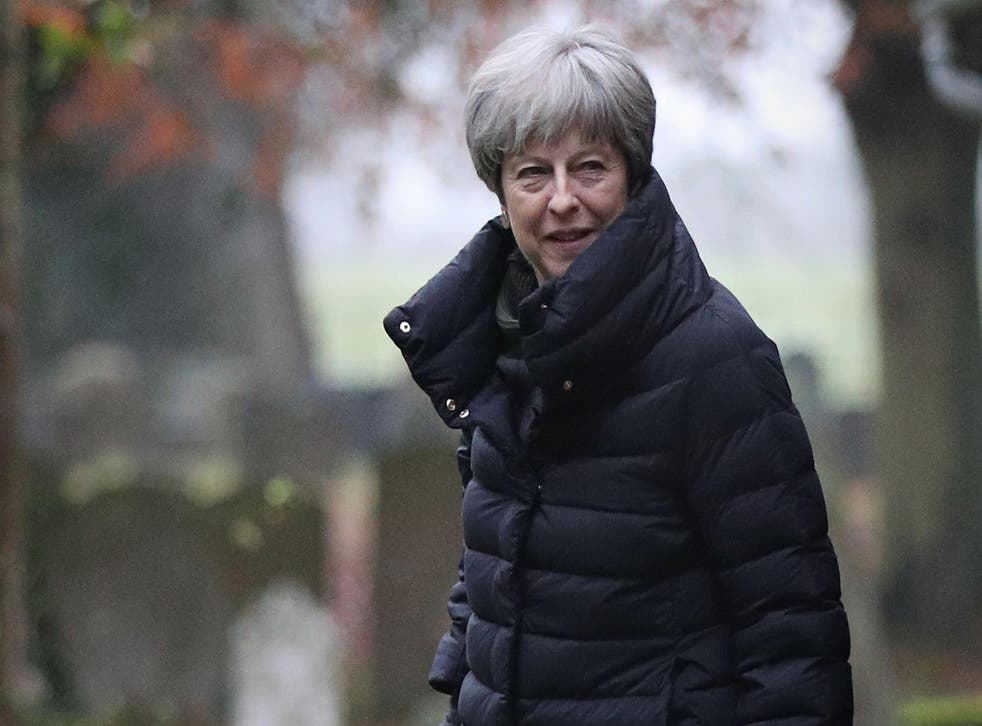 Theresa May's vision to tackle the "burning injustices" in Britain has suffered a major setback after key members of her social mobility commission resigned in protest at the lack of progress towards a "fairer Britain".
Alan Milburn, the Government's social mobility tsar, who has chaired the commission since 2012, said he was quitting after months of "indecision, dysfunctionality and lack of leadership", adding there was "little hope" of Ms May's administration delivering a more equal society.
Referring to the Prime Minister's record on tackling the deep class divides in Britain, the former Labour minister added: "Talking the talk is all very well, but you also need to walk the walk."
The Government's preoccupation on Brexit, he added, meant that Downing Street "does not seem to have the necessary bandwidth to ensure the rhetoric of healing social division matched with reality".
Mr Milburn's resignation came alongside three other commissioners on the panel, including the former Conservative Education Secretary Gillian Shephard, according to reports in The Observer.
It will be highly embarrassing for Ms May, who pledged upon entering Downing Street in the summer of 2016 to make it her administration's "mission" to fight the "burning injustices" in British society.
Later the same year she also delivered a major speech on social mobility, stating: "I want Britain to be the world's great meritocracy – a country where everyone has a fair chance to go as far as their talent and their hard work will allow".
The resignations also provide a greater sense of a crisis engulfing Number 10, as the Prime Minister is already under intense pressure this week as she prepares for crucial talks in the Brexit negotiations in Brussels. The future of her closest ally, Damian Green, the First Secretary of State and effective deputy Prime Minister, is also in doubt over a Cabinet office inquiry into allegations of sexual harassment and other misconduct claims.
In his resignation letter Mr Milburn said he has no doubt the Prime Minister believed in improving social mobility, but added: "I see little evidence of that being translated into meaningful action.
"The worst position in politics is to set out a proposition that you're going to heal social divisions and then do nothing about it. The Prime Minister has said a lot about her desire to improve social mobility.
"Talking the talk is all very well, but you also need to walk the walk. I see precisely no chance of making progress."
On Sunday Mr Milburn added that his reappointment for a second term was backed by Education Secretary Justine Greening but she had failed to prevail in Whitehall.
"I have decided I am not going to reapply for the job and frankly neither are the other three commissioners," he told BBC's The Andrew Marr Show. "There is only so long that you can go on pushing water uphill."
But Ms Greening refused to be drawn on whether she had fought for Mr Milburn's reappointment. "He has done a fantastic job but his term had come to an end. I think it was about getting some fresh blood into the commission," she said.
Ms Greening denied the Government lacked the will to tackle inequality, but admitted that more needed to be done. "What we are doing is a transformational series of policies across government to drive equality of opportunity," she said.
"In my own area, we have set up opportunity areas working inside and outside schools in communities to improve education results. If you look at the school standards overall they are continuing to rise."
She added, however: "I think there is a real problem that we need to fix. Britain is not a country where we have equality of opportunity. Where you grow up affects your future far too much. This is a generational challenge."
Responding to the resignations, Jon Tricket, the shadow cabinet office minister, said: "As inequality has grown under the Tories, social mobility has totally stalled. Theresa May has rewarded the rich whilst holding everyone else back. It is no surprise the whole Social Mobility Commission has resigned in frustration.
UK news in pictures

Show all 50
"Under the Tories, how well people do in life is still based on class background rather than on talent or effort."
It also comes just days after Mr Milburn's commission delivered a grim report on the state of social mobility in Britain, claiming there is a "stack social mobility lottery" as the country's richest regions offer the worst prospects for poor children.
The report also uncovered a striking geographical divide, with London and its surrounding areas sustaining largely high levels of social mobility, while many other parts of the country are being left behind economically and "hollowed out" socially.
Mr Milburn warned in the report that "tinkering around the edges will do not do the trick", adding: "The analysis in this report substantiates the sense of political alienation and social resentment that so many parts of Britain feel.
"A new level of effort is needed to tackle the phenomenon of left-behind Britain," he said.
Join our new commenting forum
Join thought-provoking conversations, follow other Independent readers and see their replies