Is society dead?
Margaret Thatcher declared that society was dead, but was she right, or is the state just out of step with the people?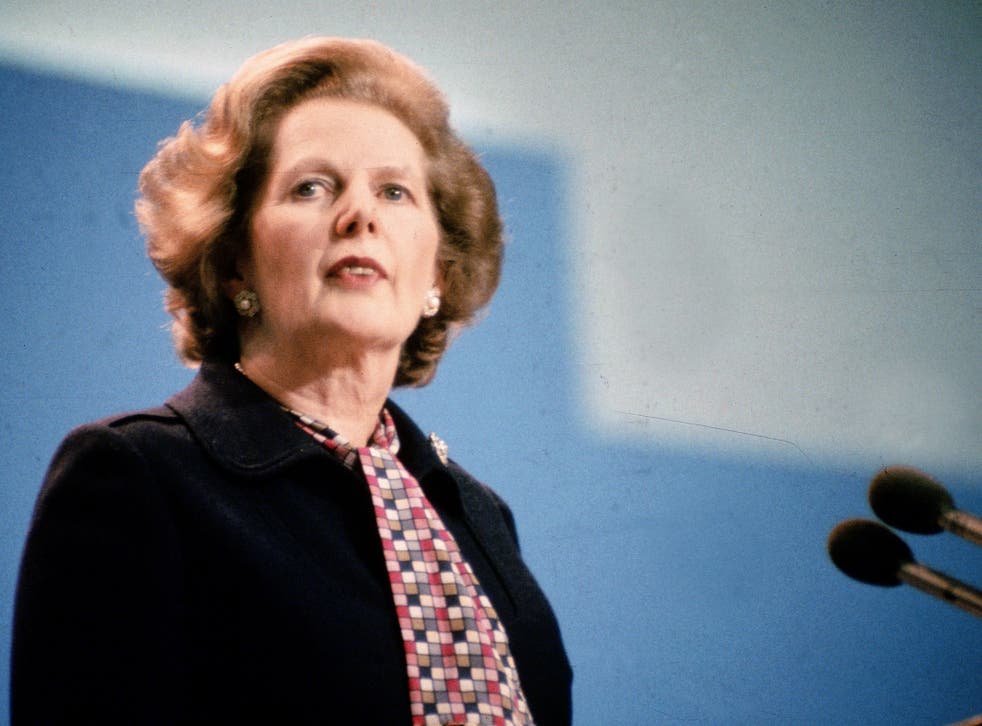 It was Margaret Thatcher who said there was "no such thing as society". She uttered the infamous words back in 1987, but she could perhaps have been reflecting on the year ahead of us. As we enter 2017, is society dead?
For those who strive to build a strong British community, the events of the past 12 months paint a bleak picture. Brexit has left our nation more divided than at any time since Thatcher first made her pronouncement. Not only have attitudes towards immigration hardened in the wake of the vote to leave the EU, but hate crimes against those from racial or religious minorities have risen rapidly. Racist slurs many of us thought buried in the past are re-emerging, and there is a generation of children being defined by their ancestry rather than their potential. Meanwhile, the political rhetoric around immigration has hardened as politicians across the spectrum seek to fight the growth of the right on their own territory. It seems nobody is willing to welcome a stranger with open arms anymore.
Across the Atlantic, Donald Trump's message of individualism triumphed in the presidential election, with the social cornerstones of Barack Obama's eight-year administration – Obamacare, in particular – now at risk of repeal. Back at home, the promotion of Theresa May from Home Secretary to Prime Minister ignited a candle of hope for some. Her victory speech on the steps of Downing Street promised that she would govern for the many, not the few. She emoted over the plight of the "just about managing". But then we got to her first Autumn Statement, and the Chancellor had given nothing away.
After the adjustment in that statement, a couple with two children under the age of four who are both working (one full-time, one part-time) will be £2,000 a year worse off by 2020 according to the Resolution Foundation think tank. What about those coping single-handedly? A single parent with one child under four, working full-time on the minimum wage, would be £3,800 worse off by 2020 as a result of the measures announced by both David Cameron and May during this parliament.
We can see the results of these decisions, and our changing attitudes, in the degradation of our society. Homelessness, particularly street-sleeping and sofa-surfing, is on the rise. There were 120,000 children homeless or living in temporary accommodation this Christmas; as 2017 begins these children have no stability, and will be shunted around by councils and other officials in an attempt to find them what scarce housing there is, risking their education as a result.
Between April and September 2016, Trussell Trust food banks across the UK handed out 519,342 three-day emergency food parcels to families in crisis – feeding 188,584 children – compared to 506,369 last year. So what happened to our society? Are we finally living in the world that Thatcher predicted, perhaps just a little before her time?
Her remarks, however, had a second element. "There is no such thing as society, " she said, adding, "there are individual men and women, and there are families. And no government can do anything except through people."
The government, and politics in general, may have abandoned its commitment to society, but ordinary people have not. The Trussell Trust may have handed out emergency food supplies to more than half a million people, but that has required the support of thousands of volunteers and food donors. Shoppers are gifting their excess purchases to local food banks, while volunteers are spending hours sorting food, distributing it and giving advice and support to those who find themselves in desperate need.
Meanwhile, though firm figures are hard to come by, charities such as the Boaz Trust in Manchester, which finds temporary homes for refugees, reports large numbers of people coming forward to open their homes to desperate people fleeing conflict in Syria and elsewhere. They are stepping in while politicians are stumbling back.
Our ageing population – so often a cause for concern, with commentators bemoaning the neglect of lonely older people and others witnessing the cruelty inflicted by our underfunded social care system – is a source of social good. More than 14 million people in Britain now volunteer at least once a month, according to the National Council of Voluntary Organisations, many of them retired people keen to give something back. Most give at least 11 hours of their time each and every month to a local cause.
As we enter 2017, we sadly have to agree with Thatcher on one point: society is no longer the same as the state. But even though the state is walking away from its social and moral obligations, that alone does not mean society is dead. Rather, the state needs to catch up once again with the society the rest of us are building.
Join our new commenting forum
Join thought-provoking conversations, follow other Independent readers and see their replies