Special report: Britain's REAL big society
Volunteering is booming. David Cameron is putting social enterprises and charity projects on the G8 agenda. Today, we honour those who selflessly give back to our communities. They - in the age of cuts - are the true heart of Britain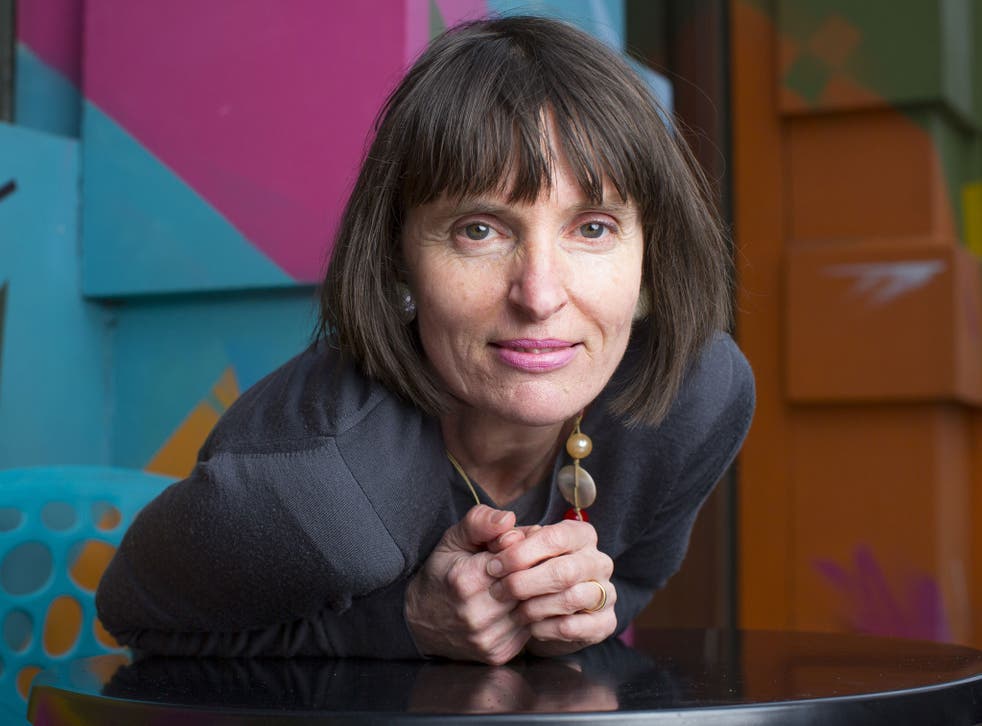 Today The Independent on Sunday reveals the people who represent the best of Britain. Not the ones who usually get media attention – the bonus-getters, tax minimisers, "celebrities" and corporate executives with their self-raising salaries – but the charity founders, volunteers, carers, fund-raisers and involved citizens who represent the heart of the country. We publish our sixth annual Happy List: 100 inspiring people who give back and are the real Big Society.
This weekend there is good evidence that this idea, so famously raised by David Cameron at the 2010 general election and then quietly forgotten, is gaining considerable momentum. This month Bristol became the first city in Britain to run its own Happy List. But the change is also happening nationwide.
According to the Government's own quarterly measure, Community Life, 72 per cent of people volunteered at least once last year, a rise from 65 per cent the year before. Four out of 10 of those offered their services formally, while six out of 10 volunteered informally, such as helping out a friend or neighbour. Around half volunteered at least once a month in the past year, up from 41 per cent on the previous year. Charitable giving is also on the rise, despite economic austerity: 74 per cent said they had given to charity at least once in the previous four weeks, up from 72 per cent the previous year.
Strikingly, 78 per cent of people strongly believe that they are part of their local neighbourhood, an increase from 70 per cent 10 years ago. Community cohesion is stronger than ever: 87 per cent of people believe their local area is a place where people from different backgrounds get on well together, compared to 80 per cent in 2003.
The Prime Minister, after three years of distancing himself from the concept, is putting the Big Society centre stage again by placing it on the agenda of the G8 summit in Lough Erne, County Fermanagh in June. Mr Cameron will push world leaders to agree international social impact bonds, where private investment is channelled into social enterprises and charitable projects, an idea already under way in the UK through the Big Society Capital bank. The imminent return to the Downing Street operation of Steve Hilton, the figure most responsible for pushing the Big Society up the agenda, is seen by supporters of the concept as significant even if his involvement is through regular conference calls from his base in California, rather than from No 10.
Nick Hurd, the minister for civil society, told The IoS: "The Olympics brought home the difference volunteers can make. We also know how fulfilling it can be to give time to help others. So the increase in volunteering is great news and represents a fantastic response from the British public. We continue to work with the voluntary sector to sustain this movement."
To this army of volunteers must be added the staggering 6.5 million carers who spend some or all of their lives devoted to an ill or elderly relative. Then there are the charity founders and fundraisers who run services or facilities that the state does not, or will not, provide. And the people who, having experienced illness, disability or tragedy in their lives, are determined to do something to help those similarly affected.
It is people such as these who are represented by the 100 inspirational folk on our Happy List. They include the couple who have welcomed more than 1,000 young homeless men into their own home, the woman who has helped prisoners' families for 38 years, the pensioner who has volunteered for the Royal British Legion for no fewer than 66 years, the nun who provides shelter for sex workers in London, the woman who has raised £1m for cancer sufferers and their families, the young poet who can communicate only by blinking, the Scottish mother who, after her son was stabbed to death, started a youth club in the area where it happened, and the sick teenager who sold treasured football memorabilia to help an ill friend. All these and more than 90 other uplifting stories are on this year's list.
The vital activities of Britain's army of the unsung are rarely appreciated. They keep charity shops, youth groups and sports facilities going. They keep libraries open (nearly half of the Isle of Wight's are run by volunteers, for instance), help in schools, assist with major events (more than 50,000 have offered themselves to the Glasgow Commonwealth Games, plus, of course, the famous London 2012 Gamesmakers), revive and maintain our heritage (historic railways, for example), staff and manage community shops (there are more than 300 in Britain), and enable our charities to thrive (the Prince's Trust, for instance, could not function without its nearly 6,000 volunteers). Some may say that all this voluntary work is filling the gaps left by sacked library staff and other public service workers under the Government's cuts. But nevertheless all these are part of what the former Archbishop of Canterbury, Rowan Williams, has called, "this silent conspiracy of generous dedication".
Register for free to continue reading
Registration is a free and easy way to support our truly independent journalism
By registering, you will also enjoy limited access to Premium articles, exclusive newsletters, commenting, and virtual events with our leading journalists
Already have an account? sign in
Register for free to continue reading
Registration is a free and easy way to support our truly independent journalism
By registering, you will also enjoy limited access to Premium articles, exclusive newsletters, commenting, and virtual events with our leading journalists
Already have an account? sign in
Join our new commenting forum
Join thought-provoking conversations, follow other Independent readers and see their replies