Spelman nanny row pushes sleaze back on to Tory agenda
Cameron under pressure after party chairman agrees to see watchdog over taxpayer-funded childcare claim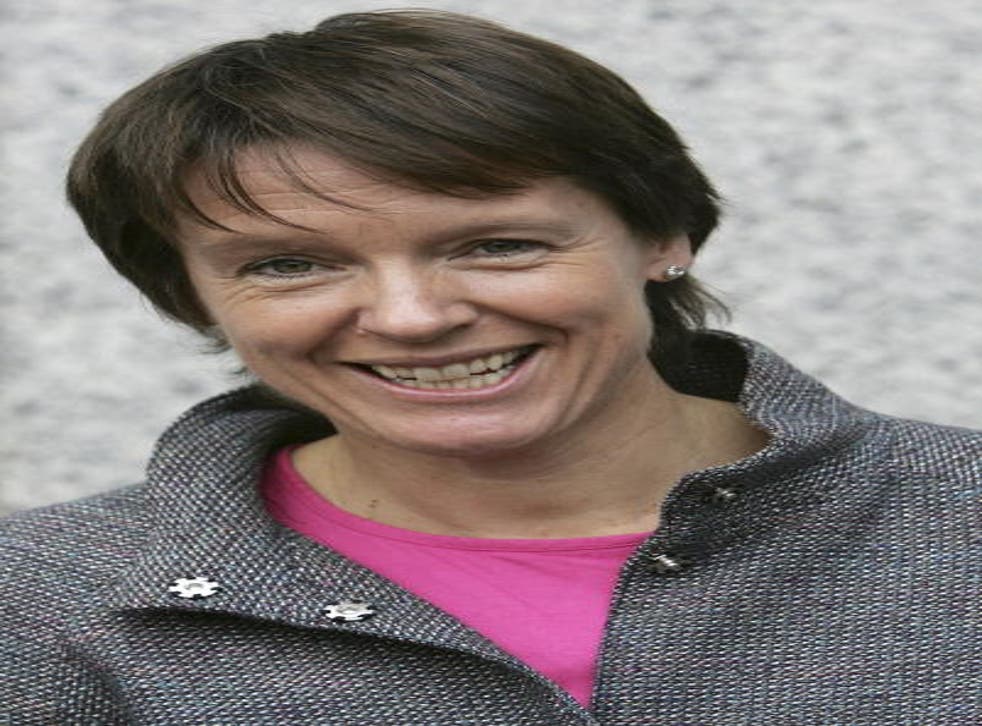 The Conservatives were dragged deeper into a row over the alleged misuse of politicians' allowances yesterday, when it emerged that David Cameron's party chairman is to go before a sleaze watchdog over claims that she paid her nanny with taxpayers' money.
The Tories, already shocked by revelations about the finances of three senior Euro MPs last week, faced fresh allegations that Caroline Spelman paid Tina Haynes for childcare for several months after she entered Parliament in 1997.
The Meriden MP said the payments were for secretarial work carried out during the period. But, after being pressed for an explanation by Mr Cameron, she announced yesterday that she would meet Parliament's standards commissioner, John Lyon, tomorrow to discuss the allegations, made by the BBC programme Newsnight.
Amid growing pressure from Labour MPs for her to explain the payments, Ms Spelman said that she had taken on Ms Haynes to carry out administrative and secretarial tasks at her home, which she was using as her constituency office.
Although Ms Spelman eventually ended the arrangement on the advice of Tory chiefs, she maintained that it had not broken the rules on the use of MPs' allowances.
"Tina would answer the telephone for me and open the post and sort it for me and arrange it into files," Ms Spelman said. "As a working mother, that offered a practical solution because she [Ms Haynes] could deal with the secretarial side while the children were in school and then, after school, provide childcare for my kids."
Ms Haynes issued a supportive statement last night saying she was employed to provide Ms Spelman with both childcare and secretarial help in her work as an MP.
Ms Haynes said she posted letters, dealt with phone calls and faxed or emailed documents during a period in 1997-98 when the MP was using her home as her constituency office. She claimed her answers to the BBC "accurately reflect that for one year I had two roles in working for Mrs Spelman".
The BBC said Ms Haynes told its reporter she could not remember how many hours a week she spent on secretarial duties. Asked if the bulk of her work was as a nanny, she replied: "Yes, I did nannying, yes."
The questions came at the end of a difficult week for Mr Cameron. Giles Chichester, the Tory leader's "sleaze-buster" at the EU, was forced to resign as Tory leader in the European Parliament after it emerged that he had transferred more than £400,000 of staff expenses into a private family company.
The party's chief whip in Strasbourg, Den Dover, was replaced after insisting there was nothing amiss in paying his wife and daughter a reported £758,000 over nine years through a company for secretarial and support services.
A third Tory MEP, John Purvis, faces scrutiny over the revelation that he was paying his parliamentary staff more than £100,000 a year through a firm of which he is a partner.
Mr Cameron has taken swift action against alleged breaches of the allowances rules as the spectre of "sleaze" remains a potent threat to his party's general election chances. He urged Ms Spelman to refer the issue to Mr Lyon.
Other parties have seized on the Conservatives' embarrassment. Labour MP Kevan Jones said: "Clearly old habits die hard in the Tory party."
The Lib Dem leader, Nick Clegg, said the allegations "simply underline that all politicians of all parties must now abide by the highest standards of probity".
Register for free to continue reading
Registration is a free and easy way to support our truly independent journalism
By registering, you will also enjoy limited access to Premium articles, exclusive newsletters, commenting, and virtual events with our leading journalists
Already have an account? sign in
Register for free to continue reading
Registration is a free and easy way to support our truly independent journalism
By registering, you will also enjoy limited access to Premium articles, exclusive newsletters, commenting, and virtual events with our leading journalists
Already have an account? sign in
Join our new commenting forum
Join thought-provoking conversations, follow other Independent readers and see their replies