Sprakab agency misled Home Office over checks on asylum-seekers
Exclusive: Swedish firm claimed analyst was 'flawless' but a court had cast doubt on quality of his work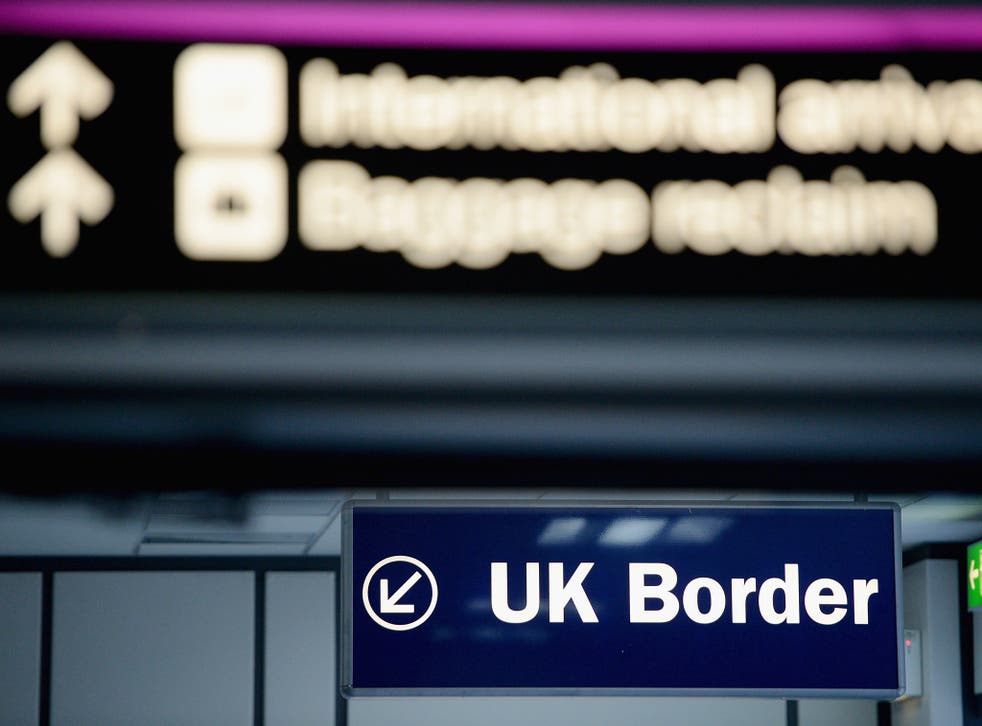 A controversial Swedish company paid by the Government to assess whether or not asylum-seekers are telling the truth misled the Home Office about the reliability of one of its analysts, The Independent has learnt.
Since 2000 Sprakab has been paid by the Government to carry out phone interviews with people claiming asylum in Britain. The firm's judgements are often used to support the rejection of asylum applications. Recently it was alleged an unnamed employee, a language analyst, is a convicted drug smuggler who lied about his qualifications. There were suggestions that his work may have resulted in Somalis being wrongly deported from the UK.
The company responded by writing to the Home Office arguing he "has not done any mistakes regarding his work at Sprakab to today's date". It added his work in analysing Somali dialects was "flawless".
But it can now be revealed that less than a month earlier, an immigration tribunal in Gothenburg cast doubt on the same analyst's work for Sprakab. He had concluded that Mohamed Ahmed Mohamoud, who claimed to be from Afgooye in southern Somalia, was from the north of the country, which is relatively peaceful. The court disagreed, sending Mr Mohamoud's case back to the Swedish Migration Board, which later gave him leave to remain.
Byron Tornstrom, an associate at the Swedish law firm Hurtig & Partners who represented Mr Mohamoud, told The Independent that Sprakab's analysis had not stood up to scrutiny. He said he had been contacted by more than 100 other asylum-seekers who had similar complaints about the firm's work, and urged the Home Office to "go through every single case" which relied upon its evidence.
Professor Peter Patrick, an expert in sociolinguistics at the University of Essex who has given evidence in 70 asylum appeals since 2008, has studied 18 cases from 2008-10 in which the Sprakab analyst's work was cited.
In many cases the presiding judge criticised the Sprakab reports, while in several they were described as "flawed". "That nonsense about [the analyst] being flawless clearly has not got much to do with the impression he has made in UK asylum tribunals," said Professor Patrick.
On Wednesday night a Swedish documentary claimed that a 12-year-old Somali girl faces deportation from Sweden after the analyst passed judgement on her reliability, accusing her of "manipulating" her language.
The analyst claimed to have studied sociology for four years at Stockholm University – but according to documents obtained from the university, he did not complete the first term. In its letter to the Home Office, Sprakab dismissed this as a "typo" which "does not in any way lessen [his] analytical ability". It is understood that the Home Office has accepted the firm's account and that Sprakab remains one of its approved suppliers.
Sprakab did not respond to repeated requests for comment. Pia Luu, the company's CEO, has said previously that the allegations about the analyst are untrue. "He has been working here for eight years; he's not a criminal person," she said. "We do tests on him for almost every case and have four people involved in every report. I'm very happy with this analyst."
A Home Office spokesman said: "Language analysis testing is an important tool used by the Home Office to help ensure genuine refugees receive our support and to detect fraudulent asylum claims. It assists in identifying an applicant's true place of origin, and deters abusive claims based on false declarations of origin.
"Testing is just one piece of evidence in making the asylum decision and does not replace the requirement for detailed questioning at a full asylum interview."
Register for free to continue reading
Registration is a free and easy way to support our truly independent journalism
By registering, you will also enjoy limited access to Premium articles, exclusive newsletters, commenting, and virtual events with our leading journalists
Already have an account? sign in
Register for free to continue reading
Registration is a free and easy way to support our truly independent journalism
By registering, you will also enjoy limited access to Premium articles, exclusive newsletters, commenting, and virtual events with our leading journalists
Already have an account? sign in
Join our new commenting forum
Join thought-provoking conversations, follow other Independent readers and see their replies