Students wait up to four months for mental health support at UK universities
Exclusive: Investigation reveals 'deeply concerning' waits to see counsellors for struggling undergraduates across the country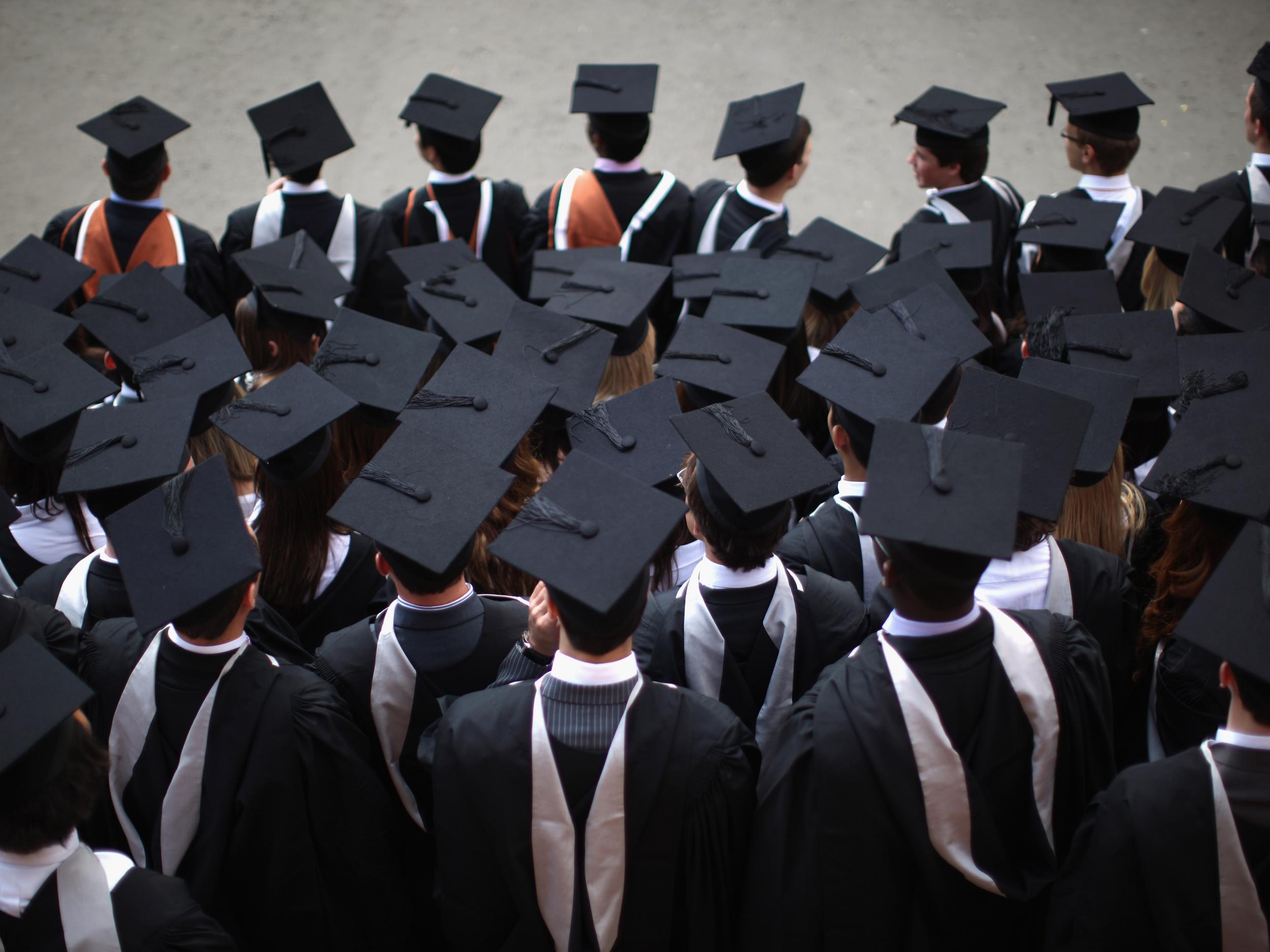 Students are having to wait for more than four months for counselling and mental health support in some universities, as suicide rates on campuses hit record levels, new figures show.
Campaigners condemned "deeply concerning" variations in provision of care for undergraduates across the country, with waits of more than four weeks for treatment at 21 universities.
Delays to diagnosis and treatment can lead to crisis situations among young students, who are burdened with increasing financial stress from huge debts and uncertain career prospects after leaving university, according to experts.
It comes after a study by the think tank Institute for Public Policy Research (IPPR) revealed that a record 134 students killed themselves in 2015, while the number of first-year undergraduates reporting a mental health concern rose fivefold to reach 15,395.
New figures obtained through Freedom of Information requests to more than 100 universities reveal a postcode lottery of waiting times for treatment.
One of the longest waits in the last five years was experienced by a student at Glasgow University, who waited 146 days for treatment. However the university stressed that there are many reasons why a delay can occur, including a student's choice to defer their appointment.
A spokesman said: "Our most recent statistics (1 August – 1 November 2017) for general counselling appointments show that 88 per cent of referrals were seen within three weeks, and that 55 per cent more students have been assessed compared to the same period in the previous academic year.
"Our figures also show that almost 40 per cent fewer students are waiting for assistance compared to the same time in the last academic year."
Other universities reported long waits including Sheffield Hallam with 148 days, 127 days at Southampton Solent and nearly four months at University of Exeter.
Liberal Democrat former health minister Norman Lamb, who obtained the figures, said it was "disappointing" that some institutions were lagging behind, pointing to figures that show nearly 60 universities have increased their funding for mental health provision in the last year.
Mr Lamb said: "Every university has a duty to provide decent support to its students. Any that fails to do so must be challenged. It can no longer be tolerated.
"Moving to university can be a particularly challenging and stressful time for many young people, with some struggling to adapt to moving away often from home, family and other support networks.
"That is why it is doubly important that universities provide easily accessible support to those struggling with mental health conditions."
The analysis shows 58 universities having increased funding for mental health provision in the past year while 12 have slashed spending.
Meanwhile 41 universities have cut the number of counsellors on their books over the past year.
Rachel Boyd, information manager at Mind, said: "We are happy to see that some progress is being made to prioritise student mental health.
"However it is deeply concerning that in some universities, students are having to wait up to nine months to access mental health services.
"There are lots of different reasons why students might experience a mental health problem, but university life does pose some unique challenges.
"Today's students also now face an unprecedented financial burden with student loan and tuition fee debt higher than ever before.
"On the other side of this is the financial stress and uncertainty around employment on graduation. Both of these can be major contributors to mental health problems like anxiety and depression."
A spokesperson for Universities UK, which represents higher education institutions, said: "Universities take student mental health very seriously. For some students, an unfamiliar higher education environment can be stressful, particularly for those who already have an underlying illness.
"Dealing with mental health is an issue for society as a whole, not just for universities. The challenge for universities is to build on the support services and external links that exist already, enabling referral to the NHS where necessary.
"Universities UK issued guidance to all universities in 2015 with advice on dealing with students with mental health issues. Universities UK has also launched a new framework for university leaders, aimed at embedding mental health and wellbeing across all university activities."
A Department for Education spokesperson said: "We expect universities to support students.
"That is why we have issued guidance encouraging universities to focus on this important issue and we have worked closely with Universities UK on its ongoing programme designed to significantly improve the mental health support available to students."
To contact the Samaritans call 116 123
Join our commenting forum
Join thought-provoking conversations, follow other Independent readers and see their replies