Sugar tax should be set at 50%, say obesity experts
Recommendation from National Obesity Forum is more than double the rate suggested by the Government-ordered report into how to tackle childhood obesity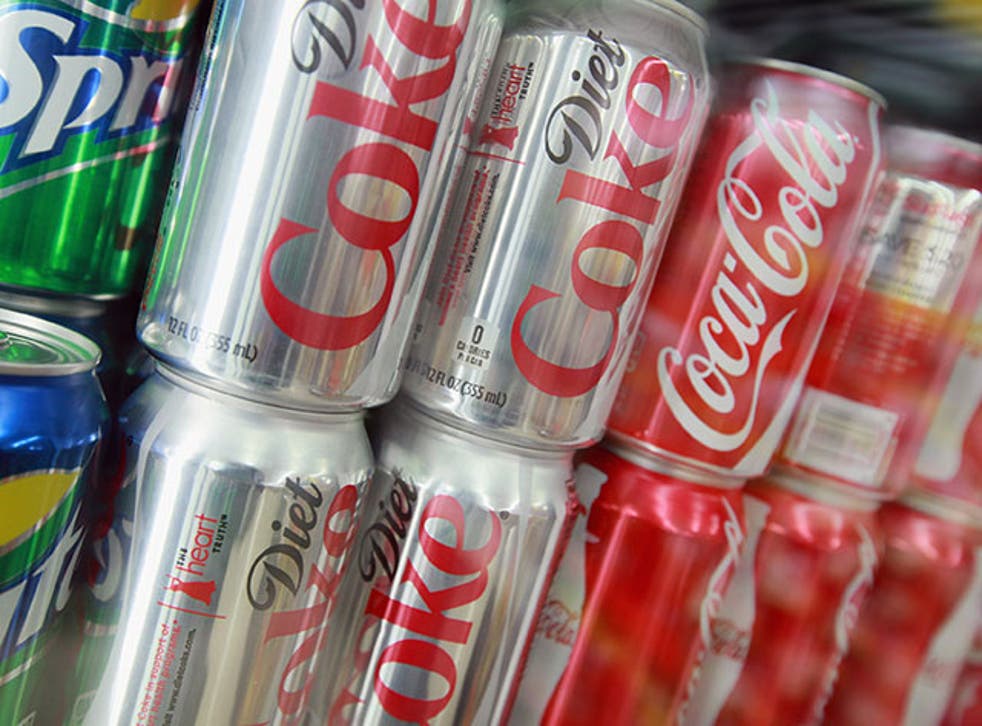 A sugar tax of 50 per cent is needed to drastically change drinking and eating habits, obesity experts have said.
Health professionals on the National Obesity Forum said the 20 per cent rate recommended by Public Health England would be an "insufficient" deterrent for buying sugary drinks.
It means buying a 330ml bottle of coke from a supermarket would rise from 99p to £1.49.
The advice comes as David Cameron hinted last week that the Government could soon introduce a levy on fizzy drinks this year after promising a "fully worked-up programme" for tackling soaring obesity rates in the UK.
Professor David Haslam, chairman of the National Obesity Forum, said: "Anything less than a 50 per cent tax on sugary drinks will be insufficient as a disincentive to consumers.
"We don't currently support taxing food products… but sugary drinks have no place in anyone's diet."
Mr Cameron's said the consumption of sugary drinks were also contributing to heart disease, cancer and having a detrimental effect on NHS finances.
The amounts of sugar in food and drink

Show all 6
Approving his own government-ordered report's recommendation of introducing a 20 per cent levy on sugar drinks would signal a U-turn by Mr Cameron, who ruled out the prospect of a sugar tax as recently as October.
His spokeswoman said there were "more effective ways of tackling this issue than putting a tax on sugar".

At a press conference on Thursday, Mr Cameron said: "I don't really want to put new taxes onto anything.
"But we do have to recognise that we face potentially in Britain something of an obesity crisis when we look at the effect of obesity on not just diabetes but the effect on heart disease, potentially on cancer, we look at the costs on the NHS, the life-shortening potential of these problems.
"We do need to have a fully-worked up programme to deal with this problem and address these issues in Britain and we'll be making announcements later this year."
Register for free to continue reading
Registration is a free and easy way to support our truly independent journalism
By registering, you will also enjoy limited access to Premium articles, exclusive newsletters, commenting, and virtual events with our leading journalists
Already have an account? sign in
Register for free to continue reading
Registration is a free and easy way to support our truly independent journalism
By registering, you will also enjoy limited access to Premium articles, exclusive newsletters, commenting, and virtual events with our leading journalists
Already have an account? sign in
Join our new commenting forum
Join thought-provoking conversations, follow other Independent readers and see their replies