Syria air strikes debate: David Cameron warned that bombing Isis is a knee-jerk reaction to Paris attacks and would hit civilians
Chatham House says David Cameron's plans to extend RAF air strikes to Syria were not based on 'natural analysis' of the conflict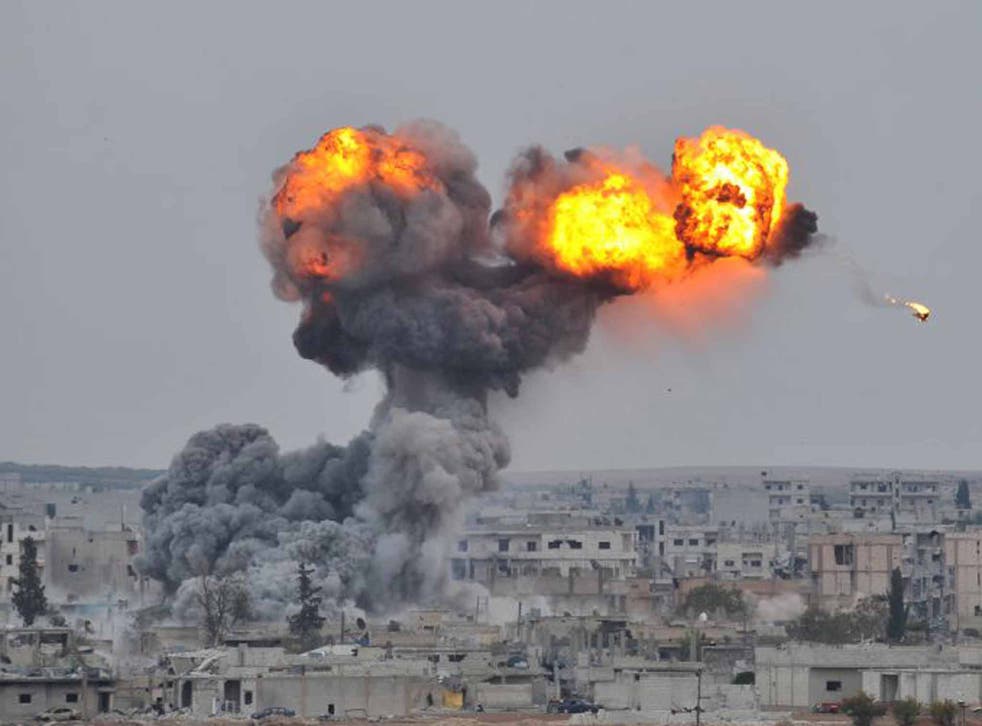 Bombing Isis targets in Syria would be a knee-jerk reaction to the Paris terror attacks and would hit civilians, a senior researcher at an influential foreign affairs think tank has claimed.
David Cameron set out his plan on Thursday to launch RAF air strikes in Syria as part of a detailed response to the Foreign Affairs Committee report, which expressed grave concerns to military action in the country.
But Tim Eaton, head of the Syria and Its Neighbours Policy Initiative at the Chatham House think tank, said Mr Cameron's proposals for action were not based on "natural analysis" of the conflict in Syria.
The debate about air strikes was instead based on recent terror atrocities, he said.
Attacking infrastructure such as oil plants would do more harm to civilians than Islamic extremists, Mr Eaton added.
"The reason we are talking about air strikes again is because of the events in Paris and when we last talked about air strikes it followed the attack on the Tunisian beach," he said.
"That indicates one of the problems in Syria policy, that it's not from a natural analysis of the conflict."
"The truth is that only a very limited number of sorties result in targets being hit. That's in large part due to the fact that it's difficult to identify those targets, and rightly the coalition is fearful of causing civilian casualties.
"While it hurts Isis's pockets, it also hurts the people that live in Isis-controlled areas because that is the source of a lot of their oil." Mr Eaton added: "As we get to winter, in Syria people use the fuel oil from those areas to heat their homes. By taking out that oil infrastructure, you are taking away some of ISIS's income, but at the same time, you are going to cause a major spike in the price of fuel oil for those people, as well as shortages.
"Frankly, has that been thought through? At the end of the day, to beat Isis you have to win over the people that live in the area that they control, so doing that is a questionable tactic.
"The political track is not going anywhere any time soon, and we also have to face the reality that while we may wish Mr Assad to go, we have a limited ability to bring that about."
In pictures: Russian air strikes in Syria

Show all 19
Mr Cameron has also come under fire over his "magical" claim that there are 70,000 moderate fighters in Syria who could seize Isis-held territory following a bombing raid on the Islamic extremists in the north of the country.
The claim has also become a sticking point for Labour, with Jeremy Corbyn expected to demand clarification over the 70,000 figure before deciding his party's position on air strikes.
Julian Lewis, chairman of the Defence Committee, said he was "extremely surprised" to hear the Prime Minister tell MPs that there were "about 70,000 Syrian opposition fighters on the ground who do not belong to extremist groups" when he set out the case for launching air strikes against Isis targets in Syria.
Register for free to continue reading
Registration is a free and easy way to support our truly independent journalism
By registering, you will also enjoy limited access to Premium articles, exclusive newsletters, commenting, and virtual events with our leading journalists
Already have an account? sign in
Register for free to continue reading
Registration is a free and easy way to support our truly independent journalism
By registering, you will also enjoy limited access to Premium articles, exclusive newsletters, commenting, and virtual events with our leading journalists
Already have an account? sign in
Join our new commenting forum
Join thought-provoking conversations, follow other Independent readers and see their replies