Syria crisis: The British public has its say as two-thirds oppose strikes
Exclusive poll for The Independent sends clear message as David Cameron resists pressure for second vote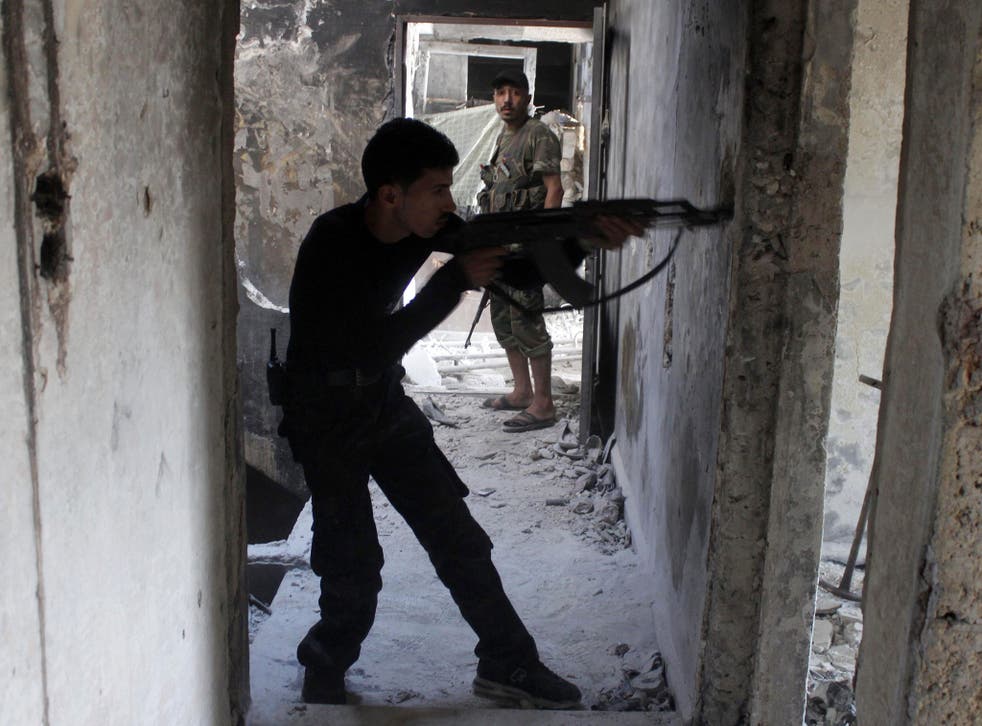 The Iraq War has turned the British public against any military intervention in the Middle East, according to a ComRes survey for The Independent.
By a margin of two-to-one, the British people oppose President Barack Obama's plan for military strikes against the Assad regime and say that the UK should keep out of all conflicts in the region for the foreseeable future.
David Cameron and Nick Clegg yesterday rejected growing all-party pressure from MPs and peers for another Commons vote on whether British forces should join air strikes in Syria, only four days after MPs rejected the Prime Minister's plan to take part.
But Philip Hammond, the Defence Secretary, said the Government could revisit the question if circumstances changed "very significantly".
Opinion at Westminster appears to be shifting in favour of action as the Obama administration produces more evidence about the horrific chemical weapons attack on a suburb near Damascus.
But Mr Cameron shows no signs of risking a second humiliating Commons defeat. Labour will not propose a second vote unless there is a "very significant" change, such as al-Qa'ida obtaining chemical weapons in Syria.
The ComRes survey suggests that MPs were right, at least according to public opinion, to veto air strikes by Britain last Thursday.
It found that only 29 per cent of people agree that the US, without Britain, should launch air strikes against the Assad regime to deter it from using chemical weapons in future, while 57 per cent disagree.
Four out of five people (80 per cent) believe that any military strikes against Syria should first be sanctioned by the United Nations, while 15 per cent disagree with this statement.
Asked whether the experience of the 2003 Iraq war means that Britain should keep out of military conflicts in the Middle East for the foreseeable future, 62 per cent agree and 31 per cent disagree.
A majority of supporters of every party agree with this statement, with Labour and UK Independence Party voters more likely to believe Britain should "keep out" than Conservative and Liberal Democrat voters.
Older people are more likely to agree with this principle than younger people. Almost three in four (73 per cent) of those aged 65 and over believe the UK should "keep out", while among 18 to 34-year-olds, the figure is 57 per cent.
After his Commons rebuff, a majority of people (54 per cent) agree that David Cameron showed he is "out of touch with Britain" in his handling of the Syria crisis, while 34 per cent disagree. Worryingly for the Prime Minister, a third of current Tory supporters (33 per cent) and almost half of voters overall (42 per cent) believe Mr Cameron showed he is out of touch, as do 76 per cent of Ukip supporters.
According to ComRes, Labour's lead over the Conservatives has risen from three to six points since last month. Labour is unchanged on 37 per cent, the Conservatives on 31 per cent (down three points), the Liberal Democrats on 12 per cent (up two points), Ukip 10 per cent (down two points) and others 10 per cent (up two points).
These figures would give Labour a majority of 78 if repeated at the next general election.
The Liberal Democrats are ahead of Ukip for the first time since last December, as Nigel Farage's party slips without the publicity it achieved after the May local elections.
As some Labour MPs called for a rethink over British participation in strikes against Syria, Mr Hammond told the Commons it was "a bit rich" for them to do so after voting against military action last week.
Ben Bradshaw, a Labour former Cabinet minister, accused the Government of forcing a rushed decision without presenting the evidence about the chemical weapons attack that was available in Washington.
Andrew Mitchell, the Tory former International Development Secretary, said: "It may be, after lengthy and careful consideration, [the US] Congress affirms its support for the President's plans and, in the light of that, our Parliament may want to consider this matter further."
But Mr Cameron's spokesman said: "Parliament has spoken and that is why the Government has absolutely no plans to go back to Parliament."
Downing Street indicated that Britain does not expect its military bases – such as RAF Akrotiri on Cyprus, less than 200 miles from Syria – to be used in any air strikes.
Douglas Alexander, the shadow Foreign Secretary, dampened hopes of a re-think by Ed Miliband when he spoke to the Parliamentary Labour Party last night.
ComRes interviewed 1,000 British adults by telephone between 30 August and 1 September. Data were weighted to be representative of all GB adults and by past vote recall. ComRes is a member of the British Polling Council and abides by its rules.
Register for free to continue reading
Registration is a free and easy way to support our truly independent journalism
By registering, you will also enjoy limited access to Premium articles, exclusive newsletters, commenting, and virtual events with our leading journalists
Already have an account? sign in
Register for free to continue reading
Registration is a free and easy way to support our truly independent journalism
By registering, you will also enjoy limited access to Premium articles, exclusive newsletters, commenting, and virtual events with our leading journalists
Already have an account? sign in
Join our new commenting forum
Join thought-provoking conversations, follow other Independent readers and see their replies