Syria vote: SNP's Angus Robertson slams 'silence' over possible extremists among 70,000 ground troops
Mr Robertson claimed the Government had no adequately addressed concerns over fundamentalists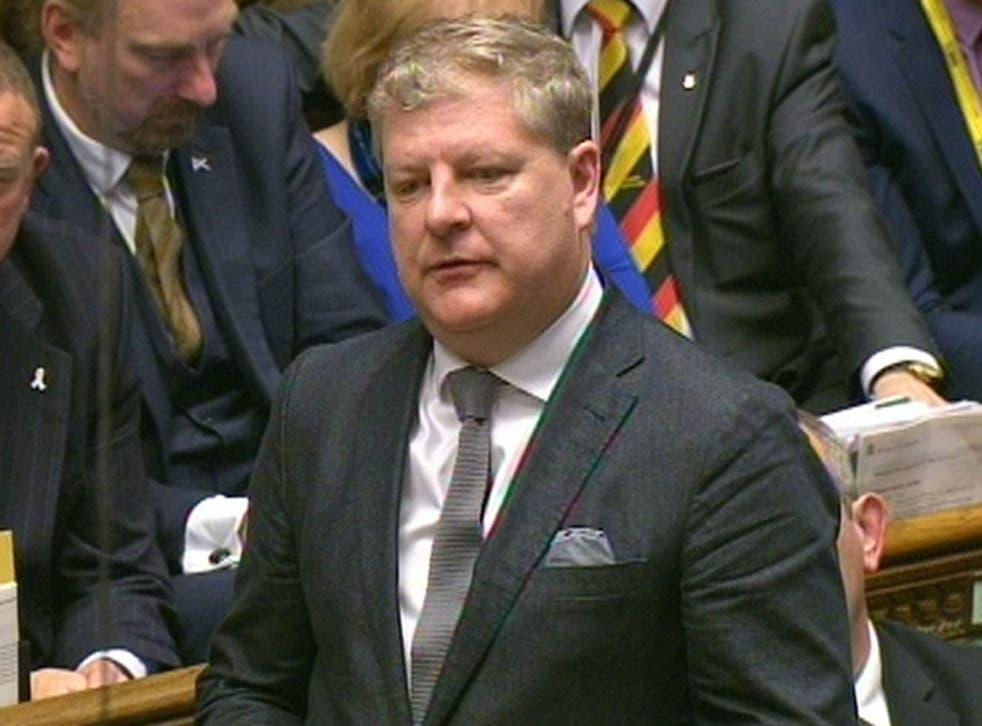 The Prime Minister was forced to admit that some of the ground troops the UK would be allied with if air strikes are extended into Syria "have views that we don't agree with" today.
Angus Robertson, the Scottish National Party's (SNP) Westminster leader asked David Cameron to tell MPs precisely how many of the 70,000 ground troops he says could re-take territory freed from Isis control are classified as "moderate" or "fundamentalist".
Mr Cameron said the majority were part of the Free Syrian Army (FSA) and that extremist groups like the al-Qaeda affiliated Jabhat al-Nusra were excluded, although he could not give any figures.
"I'm not arguing that the 70,000 are ideal partners," he continued. "Some of them do have views that we do not agree with, but the definition of the 70,000 is those people that we have been prepared to work with."
Mr Robertson later spoke in the debate to say he did not find the Prime Minister's response adequate.
"I have not had an answer to that question and I would invite any member from the Government side to tell the rest of the House what that is," he said, to no response from the Conservative benches.
"Silence, silence on a critical issue."
Richard Benyon, the Conservative MP for Newbury, accused him of making a "nitpicking, quibbling point" and "dancing on the head of a pin".
In pictures: Syria air strikes (2014)

Show all 20
Mr Robertson was supporting an amendment signed by more than 100 MPs from six parties, including the Conservatives, against military action in Syria "under current the circumstances".
"There is agreement across this House that the threat from Daesh is real and doing nothing is not an option," he said.
"But there is no shortage of countries currently bombing in Syria…the point is, there is bombing currently under way in Syria and to pretend that what is being proposed while not taking that into account is highly misleading."
The Commons is due to vote on military action at 10pm tonight at the earliest, following a marathon debate seeing more than 150 MPs wishing to speak.
Join our new commenting forum
Join thought-provoking conversations, follow other Independent readers and see their replies