Tata Steel: David Cameron 'raises concerns' with Chinese President Xi Jinping over Port Talbot
A flood of cheap Chinese steel has been citied as a major reason for the crisis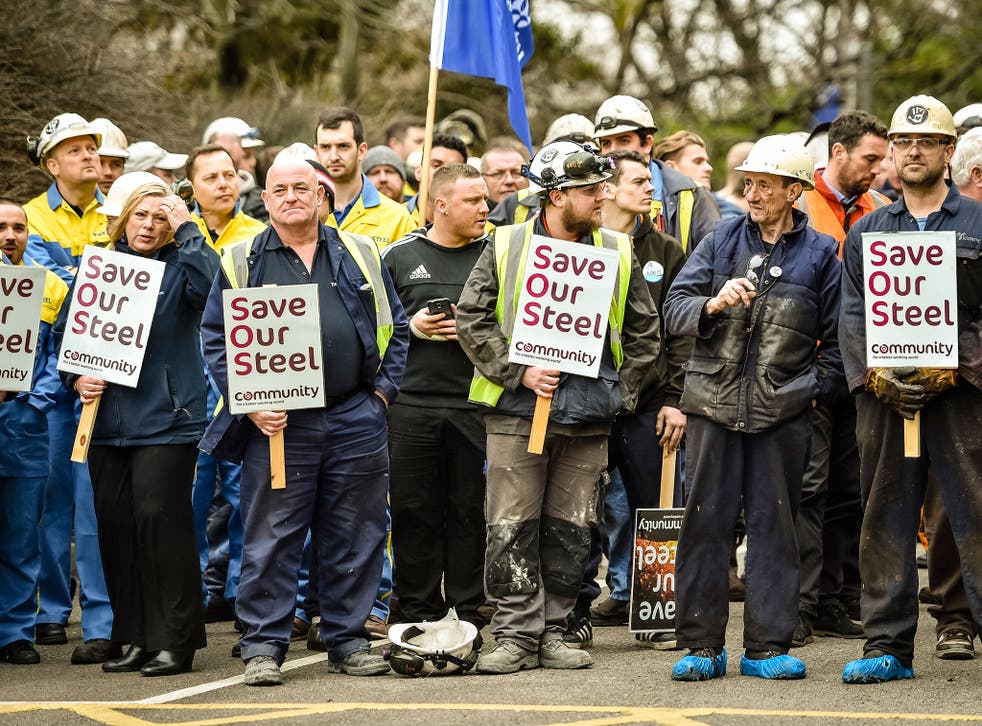 Downing Street has confirmed that David Cameron has "raised concerns" with Chinese Premier Xi Jinping about the on-going steel crisis.
The Prime Minister, who was in Washington DC for an international nuclear security summit, said over dinner on Thursday that the two countries need to work together to tackle the "over capacity" of steel in the international market.
A surge of cheap Chinese steal flooding the market is seen as a major factor in the steel crisis.
The news comes alongside revelations that China plans to impose heavy tariffs on steel imports from the European Union, ranging from 14.5 per cent to 46.3 per cent.
"The Prime Minister raised concerns about the global steel industry," said a Downing Street spokeswoman.
"He said we needed to work together to tackle the challenges with over-capacity and that G20 could be a good forum to address it later in the year."
The Government has faced criticism for apparently kowtowing to China and not doing enough to save the thousands of jobs at Port Talbot, where Indian giant Tata Steel has announced its intention to sell off the plant.
Sajid Javid meets with steelworkers in Port Talbot
The Prime Minister has said that nationalising the plant would not be "the right answer" to the crisis.
The Government has already faced criticism for allegedly blocking moves by the EU to raise tariffs on Chinese steel.
Shadow ministers went further yesterday.
Shadow business secretary Angela Eagle wrote in a letter to Business Secretary Sajid Javid that the Chinese dumping steel now had "the potential to destroy the UK steel industry."
She added: "If the Government and other EU members states now accept that steel making in the Europe is in 'emergency measures', then it would be possible to apply 'safeguards' to effectively halt the flood of imports into the EU."
"Will you commit to picking up the phone to Beijing as a matter of urgency to discuss these proposals?"
Liberal Democrat leader Tim Farron said the British steel industry was now paying the price for Chancellor George Osborne's determination to woo Beijing at any price.
"This news is further pain added onto a community that has been kicked in the gut by Government inaction," he said.
"The Chancellor has made a 'better relationship' with China, a cornerstone of his economic policy. Now the consequences of that decision are being felt by steel workers.
"Rather than standing up for China in the EU, by blocking higher tariffs on their steel, he should be standing up to China on behalf of the UK steel industry."
Port Talbot is the largest steel plant in the UK and its loss would represent a major blow for the British steel industry, which is in turn is a major supplier to numerous other key sectors, including construction, engineering and defence.
Join our new commenting forum
Join thought-provoking conversations, follow other Independent readers and see their replies