British steel: UK Government blocked EU plans to allow tougher tariffs on 'aggressive' Chinese imports
The UK is one of 14 countries that, as early as 2014, were seeking to block the EU from axing the so-called "lesser duty" rule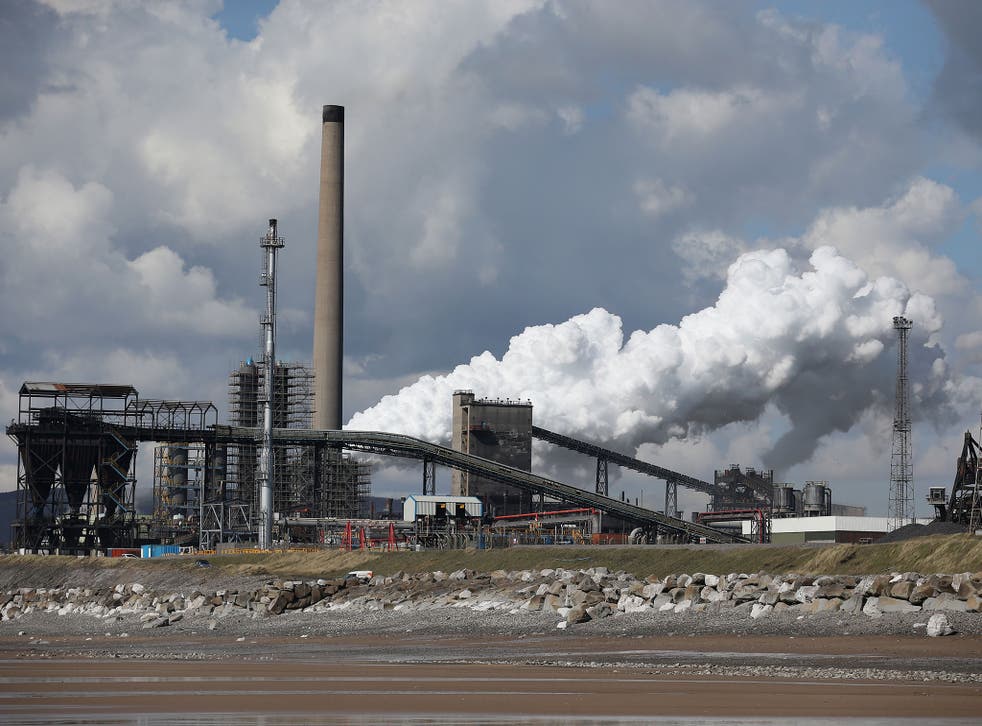 The Government has been accused of "failing to protect" British steel by blocking EU plans to impose tougher sanctions on "aggressive" Chinese steel dumping while the industry stands on the brink of collapse.
EU Council working party papers seen show the UK is one of 14 countries that, as early as 2014, were seeking to block the EU from axing the so-called "lesser duty" rule, which could allow increased tariffs to be placed on cheap imports.
UK news in pictures

Show all 50
Business Secretary Sajid Javid called on the EU in February to use "every means available" against steel dumping in a letter to the European Commission which was also signed by seven other EU business ministers.
But he later went on to say it would not be right for the EU to scrap the "lesser duty" regulations, which some countries want to end in order to allow higher tariffs on Chinese steel. The US, which has scrapped the rule, is suggesting tariffs of more than 200 per cent on some products.
The long-standing bid by Brussels to raise tariffs is seen as pouring cold water on claims by Ukip's Nigel Farage that EU membership is a major factor behind the "massacre" of Britain's steel industry.
Judith Kirton-Darling, Labour MEP for the North East, which is still reeling from the closure of the Redcar steelworks, said the Government is "crying crocodile tears" over the steel industry, while blocking higher tariffs.
She said: "For months, UK ministers have claimed they are doing everything possible to address the deep crisis in our steel industry.
"But rather than supporting much needed action, they have been delaying and blocking it while tens of thousands of steelworkers and their communities are virtually defenceless in the face of aggressive steel dumping from China."
Annual Chinese steel exports to EU countries including the UK have increased from 1.3m tonnes in 2009 to 7.7m tonnes in 2015. The Fitch rating agency said this month that removing the "lesser duty" rule could "materially reduce" EU steel imports.
Dominic King, head of policy at UK Steel, said: "It is galling that the UK Government has not taken action itself and has continued to block these changes in the EU – leaving the steel industry on its knees. Government must support the lifting of the lesser duty rule, otherwise steel manufacturing will be lost in the UK and Europe."
The Department of Business, Innovation and Skills says the EU's own independent evaluation shows that tariffs are being set at "roughly the right level" and EU measures imposed under the current rule have been effective in curtailing Chinese imports.
A spokesman for the department said the UK has been "at the forefront of pressing the EU to act against unfair dumping".
He said: "The point is we need to strike the right balance. Thirteen other EU countries took the same approach to ensure the best interests of the industry, businesses and consumers."
Register for free to continue reading
Registration is a free and easy way to support our truly independent journalism
By registering, you will also enjoy limited access to Premium articles, exclusive newsletters, commenting, and virtual events with our leading journalists
Already have an account? sign in
Register for free to continue reading
Registration is a free and easy way to support our truly independent journalism
By registering, you will also enjoy limited access to Premium articles, exclusive newsletters, commenting, and virtual events with our leading journalists
Already have an account? sign in
Join our new commenting forum
Join thought-provoking conversations, follow other Independent readers and see their replies