Tax credit cuts may lead to 'substantial rise in food bank use'
Country's leading emergency food provider says it handed out a record number of food parcels earlier this year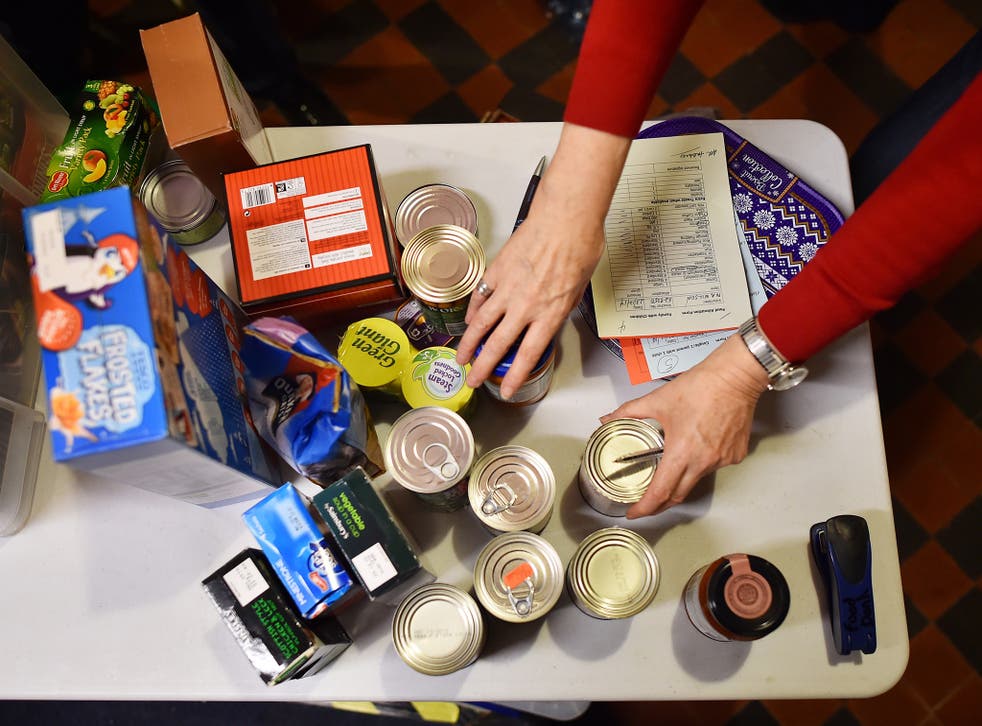 Tax credit cuts may lead to a "substantial rise in food bank use", the country's leading emergency food provider has said.
The Trussell Trust said that despite the economic recovery, it had still handed out a record number of food parcels in spring and summer this year.
Overall, 506,369 food packages were handed out between April and September across the charity's expanded network of 420 food banks. This was 8,000 more than the same period last year, indicating that the previously rapid increase in food bank use appears to be stabilising.
However, Adrian Curtis, the charity's UK food bank director, said that usage was still at "worryingly high levels" and warned that more families would in all likelihood need help if they see their tax credits cut under Government proposals currently set to take effect from April 2016.
"When the proposed changes to tax credits are implemented, we are concerned that more working families will not be able to make ends meet, and that we could see a substantial rise in food bank use as a result," he said.
Chancellor George Osborne is under pressure from Labour and many of his own MPs to change course on plans to cut on average £1,300 a year from the household budgets of around three million working families with his plans for tax credits, and is due to set out new proposals at next week Spending Review.
A Government spokesman said: "Britain has a proud tradition of volunteering and of civil society and faith groups providing support to vulnerable people – and this Government welcomes that…Work and a strong economy are the best way to help people out of poverty. We now have record employment and near record numbers of vacancies in this country, meaning everyone has the opportunity to benefit from our growing economy."
Register for free to continue reading
Registration is a free and easy way to support our truly independent journalism
By registering, you will also enjoy limited access to Premium articles, exclusive newsletters, commenting, and virtual events with our leading journalists
Already have an account? sign in
Register for free to continue reading
Registration is a free and easy way to support our truly independent journalism
By registering, you will also enjoy limited access to Premium articles, exclusive newsletters, commenting, and virtual events with our leading journalists
Already have an account? sign in
Join our new commenting forum
Join thought-provoking conversations, follow other Independent readers and see their replies