Tax credit cuts: Motion against controversial policy passes despite Tory pressure on Government
Kashmira Gander
Tuesday 20 October 2015 20:17 Comments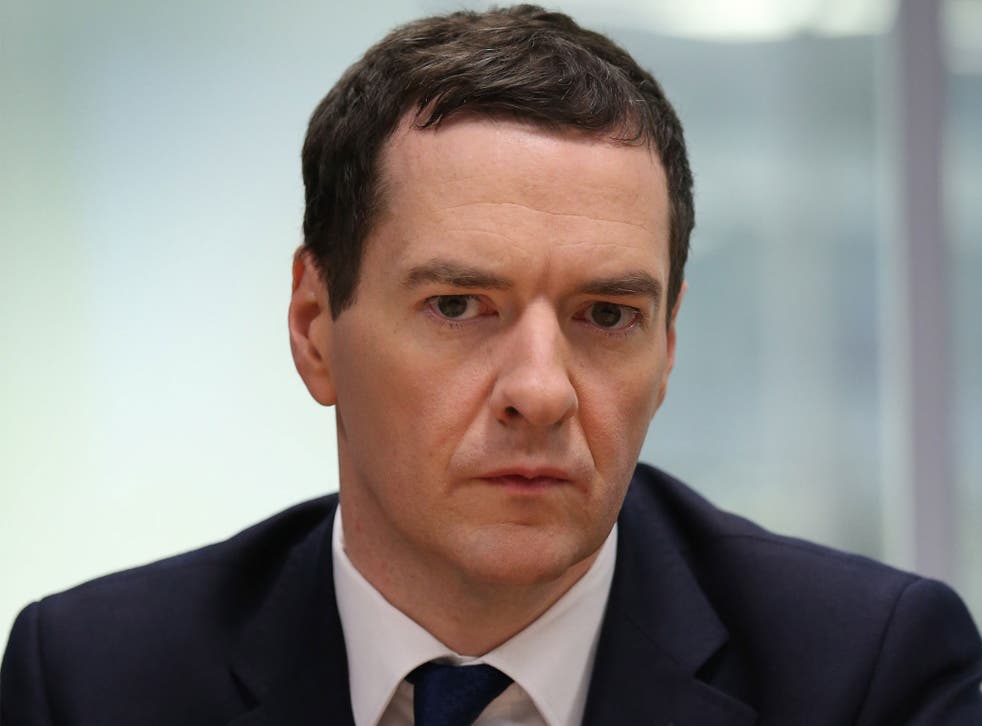 A Labour Party opposition motion calling on the Government to reverse its controversial policy on tax credits has been narrowly defeated in the House of Commons.
Government MPs voted for the motion at 317 to 295, with a majority 22, despite the fact that Tory parliamentarians had turned against George Osborne's proposals.
The policy was passed ;ast month by a majority of 35 - more than double the Government's working majority of 16.
Conservative MPs who supported the application for a debate on tax credits included former shadow home secretary David Davis MP, Stevenage MP Stephen McPartland, Richmond Park MP Zac Goldsmith, and Jason McCartney MP, the representative for Colne Valley, Yorkshire.
Earlier in the day, South Cambridgeshire MP Heidi Allen made the shock decision to use her maiden speech to Parliament to protest against tax credits, and told the chamber that "too many people will be adversely affected".
Instead of speaking about her constituency, as is traditional, Ms Allen said: "The Prime Minister has asked us that everything we do must pass the family test. Cutting tax credits before wages rise does not achieve that.
"Showing children that their parents would be better off not working at all does not achieve that.
"Sending a message to the poorest and most vulnerable in our society that we do not care does not achieve that either.
"I believe the pace of these reforms is too hard and too fast. As these proposals stand, too many people will be adversely affected. Something must give."
Johnny Mercer, the high profile Tory MP for Plymouth Moor View, also urged the Chancellor to rethink the policy, and do "something, anything" to ease the "harshest" effects of the cuts on vulnerable people.
Labour MPs also railed against the plans,
Shadow chancellor John McDonnell said the issue could be as damaging to the Tories as the Liberal Democrat's ditching a pledge not to increase student tuition fees in joining the coalition government in 2010.
Stella Creasy, who represents Walthamstow in north east London was among Labour MPs to slam the plans, and said the cuts would lead to people becoming further in debt.
George Osborne has defended the policy, and said earlier this month that people on low incomes would suffer if their tax credit cuts did not go ahead.
"Working people of this country want economic security, the worst possible thing you can do for those families is bust the public finances, have some welfare system this country can't afford," he told BBC Radio 4's Today programme.
Senior Tories Zac Goldsmith and David Davis have co-signed a cross party backbench motion for further debate in the Commons, calling for mitigation of the changes, on October 29.
The heated debate surrounding the result will likely be reignited in the House of Lords on Monday, when the house will consider the statutory instrument implementing the changes.
Register for free to continue reading
Registration is a free and easy way to support our truly independent journalism
By registering, you will also enjoy limited access to Premium articles, exclusive newsletters, commenting, and virtual events with our leading journalists
Already have an account? sign in
Register for free to continue reading
Registration is a free and easy way to support our truly independent journalism
By registering, you will also enjoy limited access to Premium articles, exclusive newsletters, commenting, and virtual events with our leading journalists
Already have an account? sign in
Join our new commenting forum
Join thought-provoking conversations, follow other Independent readers and see their replies