Tax credit cuts will encourage people to work as hard as the Chinese, says Jeremy Hunt
Fear among Tory MPs of new 'poll tax' grows as unions scorn comparison to Asian and US economies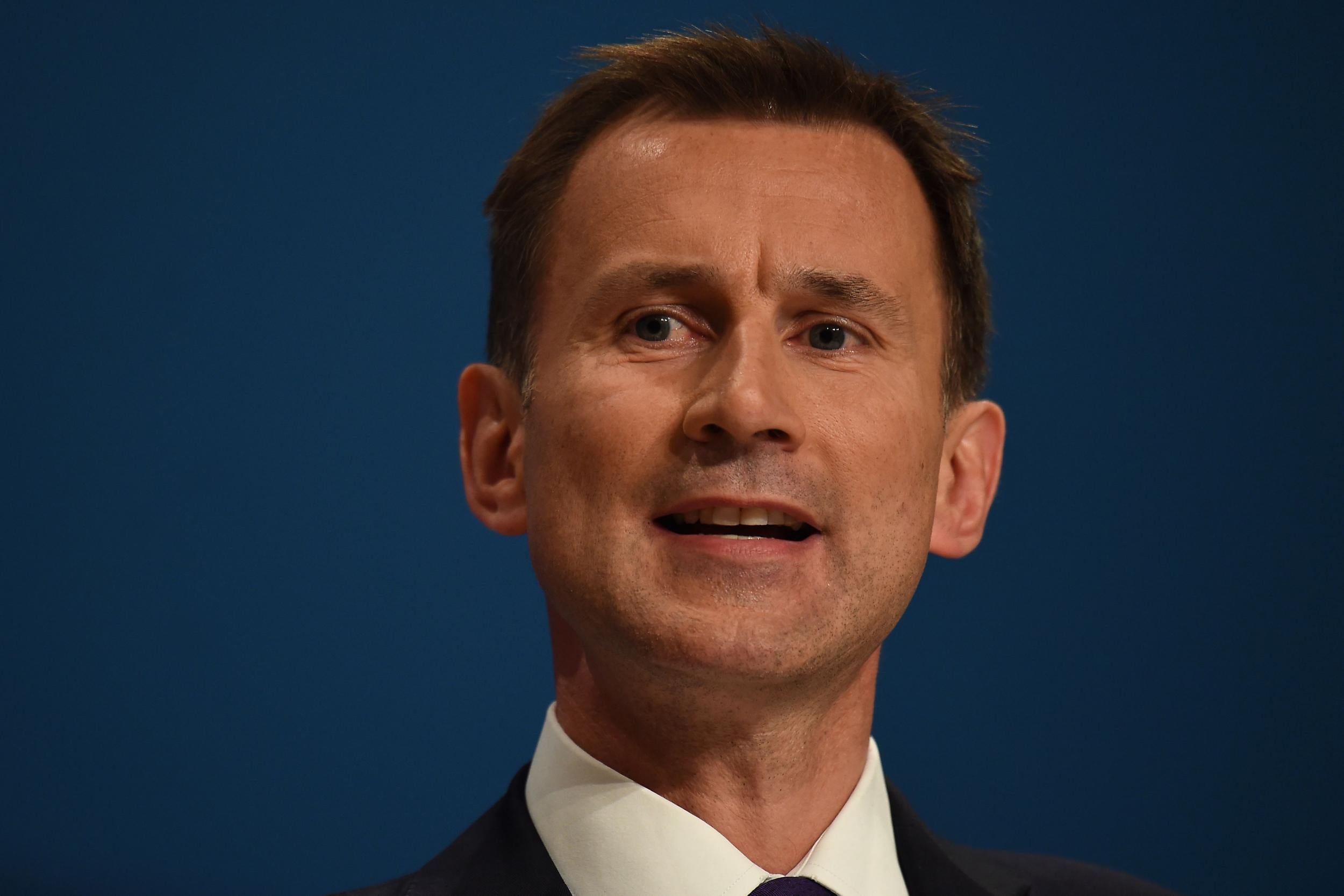 Jeremy Hunt, the Health Secretary, has sparked outrage by suggesting that Britain's low paid should work as hard as the Chinese to make up for the cuts to their tax credits due to be imposed by the Government next year.
Trade union and Labour leaders condemned the Health Secretary after he said the controversial cuts to the state-funded wages top-ups were a "very important cultural signal". Unions saw his reference to China as a sign that he was encouraging sweatshop labour in Britain.
Mr Hunt told a fringe meeting at the Conservative conference in Manchester: "My wife is Chinese and we want this to be one of the most successful countries in the world in 20, 30, 40 years' time.
"There's a pretty difficult question we have to answer, which is essentially, are we going to be a country which is prepared to work hard in the way that Asian economies are prepared to work hard, in the way that Americans are prepared to work hard? And that is about creating a culture where work is at the heart of our success."
The row compounded the Government's problems over George Osborne's tax credit cuts, which some Tory MPs fear could be a new "poll tax" when they hit 3.2m people next April.
Tomorrow Boris Johnson will fuel the Tory rebellion by telling the conference the party must tackle inequality. The Mayor of London, Mr Osborne's main rival in the battle to succeed David Cameron as Tory leader, is expected to say: "We must ensure that as we reform welfare and we cut taxes that we protect the hardest working and lowest paid. Shop workers, cleaners, the people who get up in the small hours or work through the night because they have dreams for what their families can achieve."
Arguing that the London economy would collapse without these workers, Mr Johnson will warn: "If people are to feel bound in to this system then there must be hope and aspiration, and above all there must be opportunity."
Mr Hunt insisted his remarks had been "wilfully misinterpreted." He said: "I made clear the culture we want to move to is one where work brings dignity and higher pay, and welfare dependency is reduced. There was never a suggestion that people don't work hard enough, only that we need to remove the barriers to a high wage, low dependency economy, which the national living wage is designed to do."
Len McCluskey, general secretary of the Unite union, said: "In a country that already works some of the longest hours in the western world, these comments are simply an outrageous slur on the all too many workers juggling two and three jobs to put food on the table and a roof over their kids' heads. He should get his facts straight before he decides to kick this country's working people firmly in the teeth."
Frances O'Grady, the TUC general secretary, said: "Jeremy Hunt has insulted hard-working British people – growing numbers of whom work excessive hours. The Conservatives talk about the value of hard work, but are cutting help for people doing just that. Now they know what their Government really thinks of them."
Owen Smith, the shadow Work and Pensions Secretary, said: "It is a kick in the teeth for working families to hear Jeremy Hunt patronisingly say that the reason they are struggling to pay the bills is because they are not working hard enough. When the truth is his government is ruining family finances right across Britain."
Mr Osborne claimed that a typical family with someone working full-time on the minimum wage would be £2,000 a year better off. But the Institute for Fiscal Studies said the majority of people on tax credits would be worse off.
Join our commenting forum
Join thought-provoking conversations, follow other Independent readers and see their replies