Tax on pensioners' perks seen as way to save billions
Lib Dems float their alternative to cutting free TV licences, bus passes and winter fuel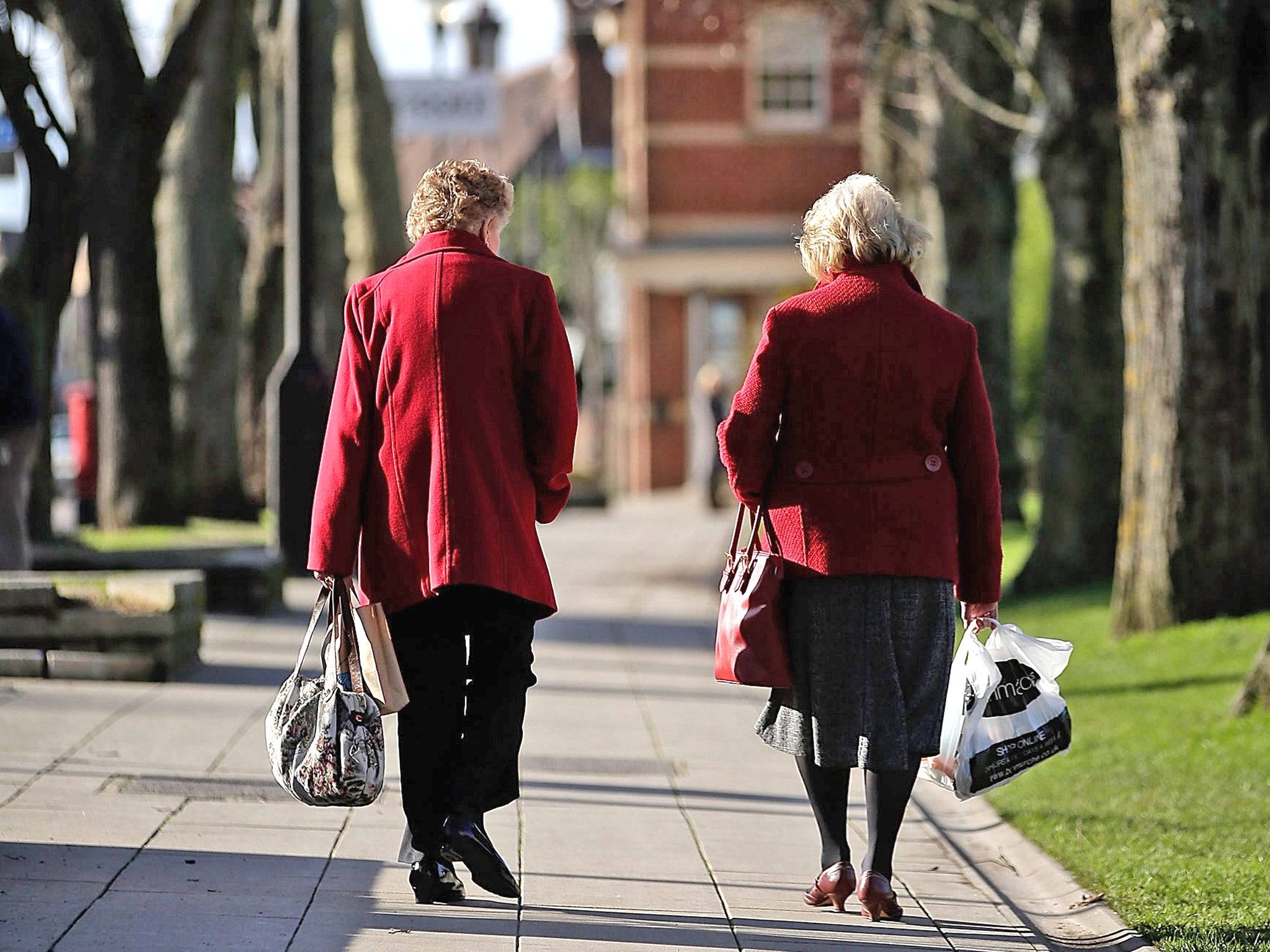 Better off pensioners may have to pay tax on perks such as their winter fuel allowance or lose them completely under a plan to be considered during the Government's spending review.
Liberal Democrat ministers say that taxing or means-testing the special benefits for older people would not breach David Cameron's pledge at the 2010 general election to maintain their winter fuel allowance, free TV licences and bus passes. Taxing winter fuel payments and TV licences would save about £250m a year and affect 1.5 million old people, while restricting them to poor pensioners who qualify for the pension credit top-up would save £1.4bn a year.
Nick Clegg has previously threatened to block another raid on the welfare budget as George Osborne seeks an extra £11.5bn of cuts in 2015-16 in a spending review to be completed in June. But senior Lib Dems do not want to be portrayed as being "soft" on welfare by the Conservatives, who have already branded Labour "the benefits party" for not being tough enough. One Lib Dem minister said: "Taxing or means-testing the pensioners' benefits would not mean getting rid of them. So, David Cameron would not be breaking any promises."
Iain Duncan Smith, the Work and Pensions Secretary, is thought to be prepared to curb some pensioner perks but Downing Street has repeatedly said Mr Cameron is sticking to his previous pledge. It is not yet clear whether the Prime Minister is open to the formula being suggested by the Lib Dems. "He does not want this to be his tuition fees," said one Tory minister, referring to Mr Clegg's damaging U-turn over his 2010 promise to abolish university fees, which the Coalition raised to a maximum £9,000.
A Whitehall source said: "These issues are not currently under discussion in the spending review. That does not mean that they won't be."
Last night, pensioners attacked the proposal. Dot Gibson, general secretary of the National Pensioners Convention, said: "Any attempt to tax the bus pass or the winter fuel allowance would cause a major fightback by pensioners. It would be a personal betrayal by the Prime Minister who has previously said that these benefits were protected until the next election. Any suggestion that those with incomes of £11,000 a year are well off and can therefore pay additional tax are absolutely ridiculous – especially at a time when those on £150,000 are getting a tax cut.
"The real reason why we have these additional benefits for older people is because our state pension system is among the worst in Europe. If the Government starts to break this arrangement it will have to brace itself for the backlash that will follow."
So far, older people have been relatively unscathed by Coalition cuts, leading to pressure for handouts to better-off pensioners to be targeted. The basic state pension has been protected by a "triple lock" which sees it rise each year in line with earnings, the consumer prices index or 2.5 per cent, whichever is higher. It is exempt from the 1 per cent cap on benefit rises for the next three years.
The Treasury has ordered Whitehall departments to draw up savings of 10 per cent outside the protected areas of health, schools, overseas aid and defence procurement. Ministers in other departments complain that this will mean deep, unacceptable cuts in their budgets even though they have already been hit. Several argue for more welfare cuts to relieve pressure on their departments, including Theresa May, the Home Secretary; Philip Hammond, the Defence Secretary and Chris Grayling, the Justice Secretary. Welfare and tax credits cost almost £200bn a year, nearly a third of public spending.i
Miliband is told by union boss to 'sack all Blairites'
Ed Miliband should consider sacking all the Blairites in his Shadow Cabinet if he doesn't want to be "cast into the dustbin of history", the head of Labour's biggest union donor, Unite, suggests.
In inflammatory remarks Len McCluskey, whose members account for 28 per of all Labour funding, attacked the party's former leader Tony Blair and urged Mr Miliband to consider removing all his supporters from the front bench. He singled out Shadow Foreign Secretary Douglas Alexander, Shadow Defence Secretary Jim Murphy and Shadow Work and Pensions Secretary Liam Byrne for particular criticism.
And he hinted that Unite might reduce or withdraw financial support for Labour if the party did not go in the direction the union movement wanted.
Mr McCluskey's comments, in an interview with the New Statesman, are unwelcome for Miliband – and come just two weeks after he was attacked from the right by Mr Blair.
However, they highlight the increasingly bitter and damaging fight over the direction of the party in the run up to 2015 and will be seized on by the Tories ahead of next week's local elections.
A spokesman for Mr Miliband immediately slapped down the Mr McCluskey comments as "wrong".
Oliver Wright
Join our commenting forum
Join thought-provoking conversations, follow other Independent readers and see their replies