People who voted for Boris Johnson want government to raise taxes on the rich, survey finds
'Schism' between views of Tory voters and business leaders creates dilemma for prime minister
Andrew Woodcock
Political Editor
Friday 06 March 2020 18:12 Comments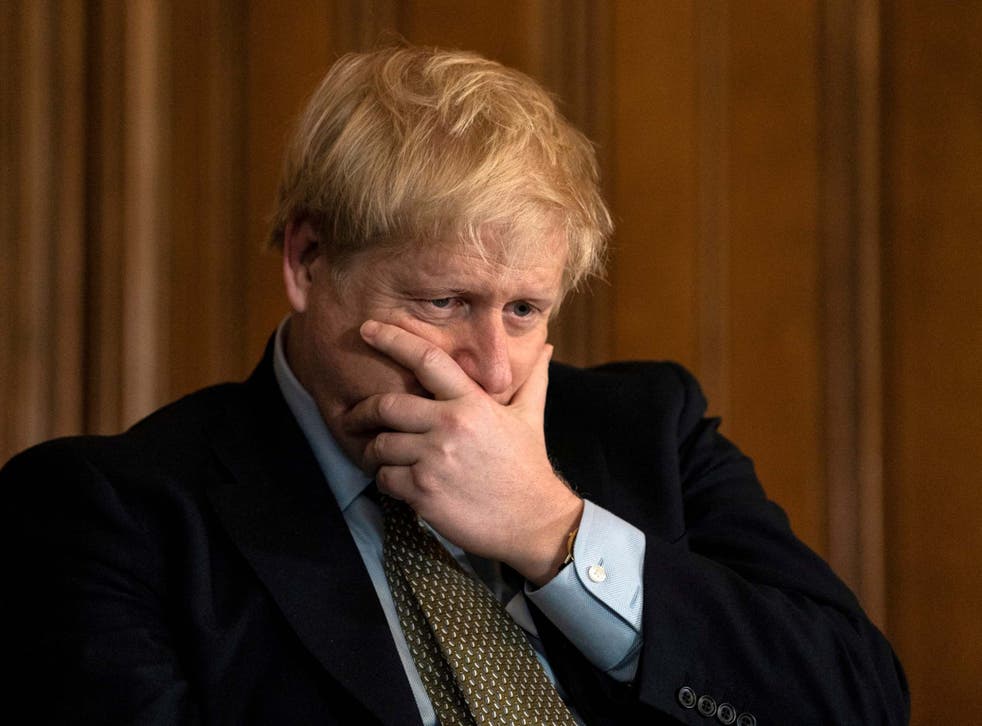 The new generation of Conservative voters who delivered Boris Johnson's landslide election victory want the government to raise taxes on the rich, a new survey has found.
The poll found high levels of support among 2019 Tory voters for a range of policies not traditionally linked to the party, including government intervention in the economy and directing investment to disadvantaged areas of the Midlands and North.
Days ahead of a budget which will set the tone for Mr Johnson's first full term in power, the survey by Portland Communications found that Tory voters' priorities are at odds with the views of the business community which the party has historically supported.
Portland's UK chair George Pascoe-Watson said the findings exposed the dilemma facing Mr Johnson: "Does he deliver for Conservative voters or business leaders?"
The survey, by Portland Communications, found that the interests of the new generation of Conservative voters who backed Johnson's party in December diverge sharply from the business community which Tories have traditionally backed.
UK news in pictures

Show all 50
Tory voters were far more enthusiastic than business leaders for government intervention in the economy, tax rises for the wealthy and spending on public services, and far more opposed to immigration.
And the research contradicted the widespread belief that the views of Tory voters in so-called Red Wall seats in the Midlands and North won for the first time from Labour in December would be sharply different from attitudes in long-established Conservative strongholds in the leafy suburbs and rural villages of the South.
Far from detecting a clash between the Leave-backing voters of newly Conservative Bolsover and the Remain-supporting Tories of Beaconsfield, Portland instead found a new gap between Tory voters and captains of industry.
Some 49 per cent of Conservatives in Leave seats and 47 per cent in Remain constituencies said that the government should intervene more in the economy, compared to just 18 per cent of business decision-makers polled.
More than half of Tory voters - 59 per cent in Leave seats and 53 per cent in Remain areas - thought those earning over £80,000 should pay more in taxes, compared to just 39 per cent of business leaders.
There was more enthusiasm among supporters of Mr Johnson's party of the government's policy of "levelling up" different regions by shifting investment to underdeveloped areas - 60 per cent in Leave seats and 59 per cent in Remain seats - than among business leaders (45 per cent).
Just 24 per cent of business leaders saw boosting spending on public services as a top priority, compared to 43 per cent of Tory voters in Leave seats and 39 per cent in Remain seats.
And some 50 per cent of the business community were opposed to measures to reduce low-skilled immigration, like the points-based scheme promised by Home Secretary Priti Patel, against 33 per cent of Conservative voters in Remain seats and 15 per cent in Leave areas.
Mr Pascoe-Watson said: "The common view is there's a chasm between leave-supporting voters in new, northern Conservative seats like Bolsover and remain-backing Tories in Beaconsfield.
"But the findings of our detailed work have exposed a new and very real schism which could impact the economy. The analysis highlights the dilemmas faced by not only ministers and their advisers – but by the business community as it seeks to engage with the Johnson administration."
- Portland questioned 500 senior business decision makers in large companies and 500 Tory voters in Leave-backing constituencies and 500 in those which backed Remain between 28 February and 1 March.
Register for free to continue reading
Registration is a free and easy way to support our truly independent journalism
By registering, you will also enjoy limited access to Premium articles, exclusive newsletters, commenting, and virtual events with our leading journalists
Already have an account? sign in
Join our new commenting forum
Join thought-provoking conversations, follow other Independent readers and see their replies