Terror strategy shouldn't focus only on Muslims, Jeremy Corbyn says
'I think what Prevent has often done is seen to target the Muslim community, not anybody else ... it's actually often counter-productive,' the Labour leader says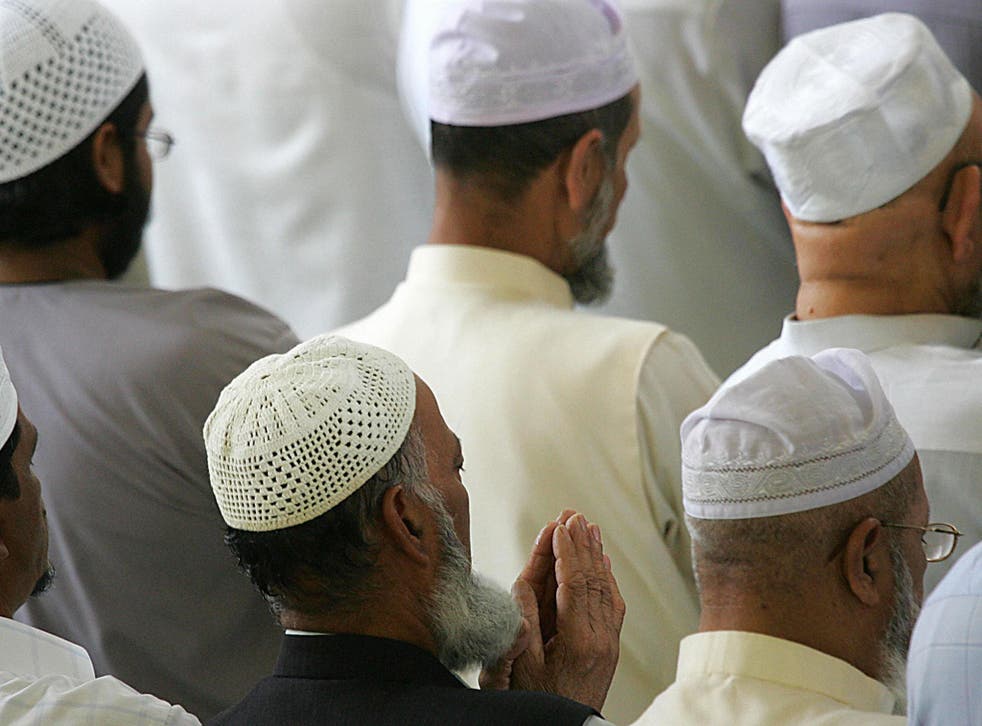 The Government's counter-extremism strategy has been used to "target the Muslim community" and must be changed, Jeremy Corbyn has warned.
The Labour leader said the flagship Prevent programme had backfired because it had cast "a kind of suspicion over the whole community".
"I talk to people in the Muslim community, I talk to people in mosques, I talk to people in churches, I talk to people that go to synagogues, all kinds of different faiths and different groups," Mr Corbyn said.
"I think what Prevent has often done is seen to target the Muslim community, not anybody else, looks to say there is a kind of suspicion over the whole community and it's actually often counter-productive."
Speaking on ITV's Peston On Sunday programme, in the wake of Wednesday's London terror attack, Mr Corbyn called for the strategy to focus "on all communities"
He said: "Deal with the issue of far-right extremism within our society, deal with the issue of racism in our society, deal with the issues of discrimination within our society, deal with the issues of the perceptions of stop and search within our society.
"Above all, be inclusive of people. What Prevent does, it says: 'Hang on, let's look at only the Muslim community'."
Pressed to say exactly what he believed needed to change, Mr Corbyn replied: "I'm saying broaden it into an agenda of inclusion. Focus it on all communities."
The Prevent strategy was set up after the 7/7 bombings in 2005, to tackle violent and non-violent extremism, but was extended by Theresa May when Home Secretary.
Local councils, schools, health services, prisons and the police are required to report anyone voicing extremist views or considered vulnerable to radicalisation. They can be referred for one-to-one mentoring.
But the strategy has been widely criticised as a threat to attempts to build closer community links and dialogue when it is targets innocent acts, especially by young people.
Last year, it was revealed that more than 350 children under the age of 10 had been reported for being "at risk of extremism" in just one year, through the strategy.
In total, 4,611 people were referred in the 12 months to June 2016 – a 75 per cent increase on the previous year, when there were 2,632.
Of those 4,611, about half (2,311) were 18 or younger, the figures obtained under freedom of information rules showed.
Baroness Warsi, the former chairwoman of the Conservative Party, has also recently criticised Prevent for being "bizarrely" misguided in targeting young Muslims, when so many terrorists come from other backgrounds.
In his interview, Mr Corbyn also insisted that Labour is ready for an early general election should Ms May carry out a U-turn and call one.
He confirmed that Labour would not block a Government bid to repeal the Fixed-term Parliament Act, which would allow a poll to take place earlier than 2020.
"We are developing our policies but clearly if an election is called we can bring all that forward and we are ready, yes," Mr Corbyn said.
Register for free to continue reading
Registration is a free and easy way to support our truly independent journalism
By registering, you will also enjoy limited access to Premium articles, exclusive newsletters, commenting, and virtual events with our leading journalists
Already have an account? sign in
Register for free to continue reading
Registration is a free and easy way to support our truly independent journalism
By registering, you will also enjoy limited access to Premium articles, exclusive newsletters, commenting, and virtual events with our leading journalists
Already have an account? sign in
Join our new commenting forum
Join thought-provoking conversations, follow other Independent readers and see their replies