Government accused of driving extremism with 'politically correct' treatment of terror
Dame Louise Casey warns recommendations made in landmark integration review have not been heeded
Lizzie Dearden
Home Affairs Correspondent
Thursday 02 November 2017 20:10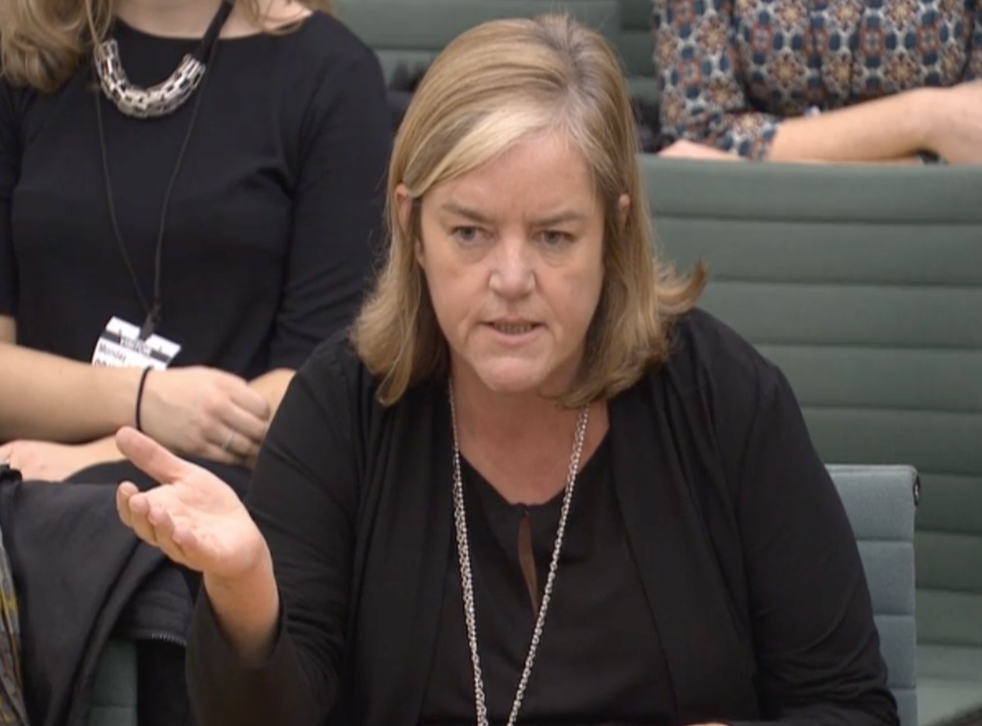 The author of a landmark report on integration in the UK has accused the Government of worsening extremism with its "politically correct" treatment of terrorism.
Dame Louise Casey told a policing summit "difficult conversations" must take place over Islamist extremism in Britain to stop Isis inciting more atrocities.
"If you're not alive to the importance of talking about these issues then there's not much hope…of stopping these horrible things happening to us," she said.
A former civil servant who led departments on rough sleeping, anti-social behaviour and troubled families, she was tasked to undertake a review into integration in deprived communities in 2015.
The report, known as the Casey Review, was published at the end of last year and warned of "worrying levels" of segregation that were fuelling inequality and radicalisation.
It made a series of recommendations including promoting English language skills, empowering marginalised women, driving social mixing, removing barriers to employment and establishing "successful approaches to integration".
But almost two years on, no strategy has emerged. "It has been tucked away in the all-too-difficult filing cabinet and it hasn't seen the light of day," Dame Louise said.
"We need an integration strategy and that's why the Government will continue to fail not just the public…but the police."
Speaking at the APCC and NPCC Partnership Summit in London, she told senior police officers that leaders seem "much more able to talk about" criminal profiles and common factors in regular crime than terrorism.
"Clearly this [threat] goes right the way across the country," she added. "The extreme far-right is growing and they milk every single time we are overly politically correct about Islamic extremism…we have to be able to have these difficult conversations."
Dame Louise argued that immigration had not been "managed" in the UK and the resulting tensions had been ignored, causing polarisation and segregation in some communities where inequality and radical ideas can spread.
Research has indicated that the majority of European Isis fighters are from families with immigrant backgrounds, grew up in a deprived urban area and have low educational achievement and employment prospects.
Dame Louise said there were also people "British born and bred…who feel no identity at all and are pulling further and further away from what the mainstream value of our society are".
Immigration has evolved into one of the key issues driving a growth in right-wing extremism, who have also capitalised on terror attacks and grooming gangs to spread their message.
Chief Constable Simon Cole, the NPCC lead for the Government's Prevent programme, said police needed to help communities become "inclusive and cohesive".
"We can't just be case and risk managers, we need to do the other part to tackle influences," he added.
UK news in pictures

Show all 50
"How do we deal with people who are returning from Syria? Do we need to put an arm around them or do we restrict them?"
Mark Rowley, the head of the UK's counter-terror policing, warned that the threat of attacks was rising, with plots becoming more frequent and plans of action speeding up.
"If we are to meet the threat and challenge…it's going to take three things," he told a summit in London.
"The determined collaboration [across policing] used to even greater effect, an enormous amount of innovation and determination, and – given the scale of the challenge – it is going to take real-terms growth in resources in both local policing and counter terrorism."
Mr Rowley said "frank conversations" were ongoing with the Government over the change with demand on Britain's police forces since the 2015 spending review, adding: "Even though it's perfectly right the Government puts pressure on us to be more efficient, the scale of that challenge is going to require real-terms growth in funding."
Between 2013 and 2016, 13 terror plots were foiled, but there have been five attacks and seven foiled plots so far this year alone, leaving dozens of victims dead and hundreds injured.
Between 500 and 600 counter-terror investigations as ongoing at any one time, involving 3,000 subjects of interest, and there is a growing pool of more than 20,000 people who have been part of past probes and could "become active" at any time, Mr Rowley said.
He was speaking a day after Amber Rudd told police she did not want to see the "asking for more money from the Government" as violent crime rises.
"There is more forces can do to transform, with greater efficiencies still available," the Home Secretary added.
But leaders at the two-day policing summit have painted a very different picture, telling how "flat cash" settlements provided by the Government had left forces having to cut millions of pounds while absorbing inflation and rising costs.