Tesco-Unilever row: Cabinet minister suggests Marmite disappearance has nothing to do with Brexit
David Lidington, the Commons Leader, appeared to reject claims that the pricing row was caused by the plunging pound
Rob Merrick
Deputy Political Editor
Thursday 13 October 2016 16:43 Comments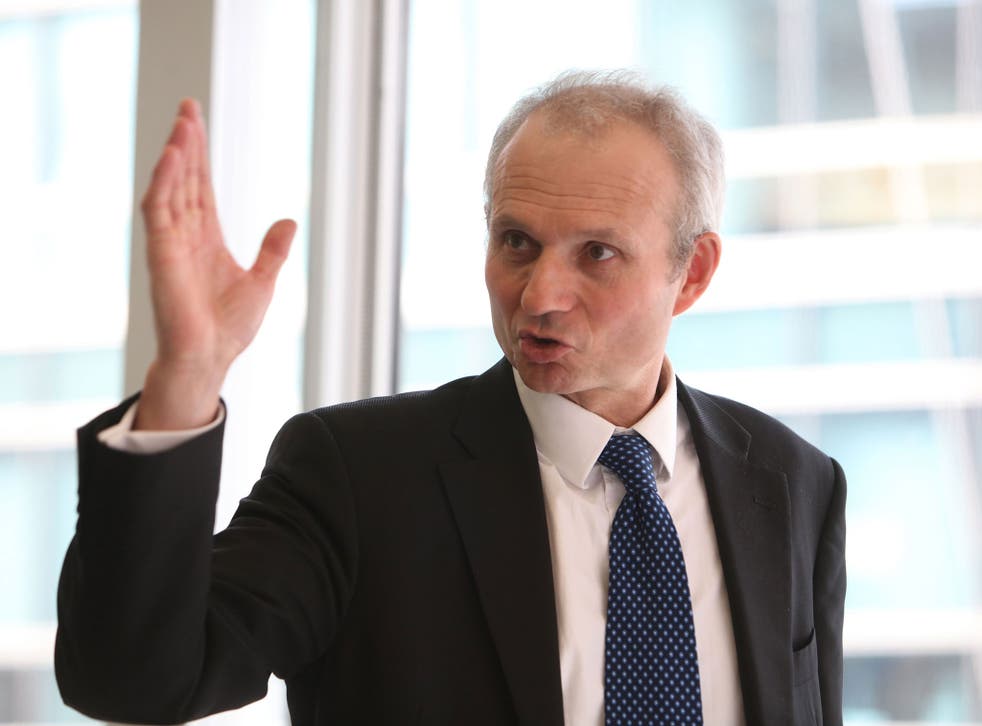 A Cabinet minister has stepped into the row over the shock removal of Marmite from Tesco's shelves, suggesting it is nothing to do with Brexit.
David Lidington, the Commons Leader, was quizzed by opposition MPs who seized on the row over the Marmite shortage as fresh evidence of chaos over EU withdrawal.
But Mr Lidington appeared to rubbish claims that the pricing row had been triggered by the plunging pound – pointing out its ingredients were "manufactured and supplied" in Britain.
Meanwhile, one Leave-supporting Tory backbencher alleged an attempt by manufacturer Unilever to "punish us for Brexit", announcing he would be boycotting Marmite.
David TC Davies, the maverick Monmouth MP, tweeted: "So Unilever using Marmite prices to punish us for Brexit. Toast-spread fight back starts here. From now on it's Aussie made Vegemite for me."
Labour MPs seized on the controversy. Stephen Kinnock, of the Open Britain campaign, said: "When the plunging pound stops you from getting PG Tips and Marmite in the supermarket, you're truly starting to feel the first tremors of Brexit.
And shadow business secretary Clive Lewis said: "Once again the public are paying the price for Tory failure to make any contingency plans for Brexit.
"This is unlikely to stop at a Marmite shortage – more and more retailers are going to be squeezed by higher import prices in the coming months, as hedging contracts end and the cheaper pound starts to squeeze margins."
Pete Wishart, the SNP's Commons leader, demanding action, saying: "Who would have thought that the first casualty of this hard Brexit would be the nation's supplies of Marmite?"
The clashes came as a "used" jar of Marmite appeared on eBay for £100,000, throwing in free postage and packaging.
Hours after news of the shortage of the spread broke, Unilever confirmed it was raising prices in the UK to compensate for the sharp drop in the pound's value.
Tesco is fighting the move and removed Unilever products – also including Comfort fabric conditioner, Hellmann's mayonnaise and Ben & Jerry's ice cream – from its website.
Graeme Pitkethly, Unilever's chief financial officer, said the price rises had "landed" with other customers, implying other retailers had accepted the higher prices.
Speaking in the Commons, Mr Lidington, insisted the Government would not "intervene" in the row, as he told MPs there were other types of "own brand yeast extracts" available.
And he added: "I simply note that, on the information I have been given this morning, the ingredients of Marmite are not imported into the United Kingdom, but are manufactured and supplied here."
The remark was immediately interpreted as a criticism of Unilever's insistence that its prices must rise because of the falling value of sterling.
The Prime Minister's official spokeswoman said: "It's a decision for companies how they market and sell their products."
Mr Pitkethly added that he was confident that the dispute with Tesco would be "resolved very quickly".
Register for free to continue reading
Registration is a free and easy way to support our truly independent journalism
By registering, you will also enjoy limited access to Premium articles, exclusive newsletters, commenting, and virtual events with our leading journalists
Already have an account? sign in
Join our new commenting forum
Join thought-provoking conversations, follow other Independent readers and see their replies