Government accused of 'rewarding failure' by extending private test and trace contracts despite missed targets
Matt Hancock defends record of private firms like Serco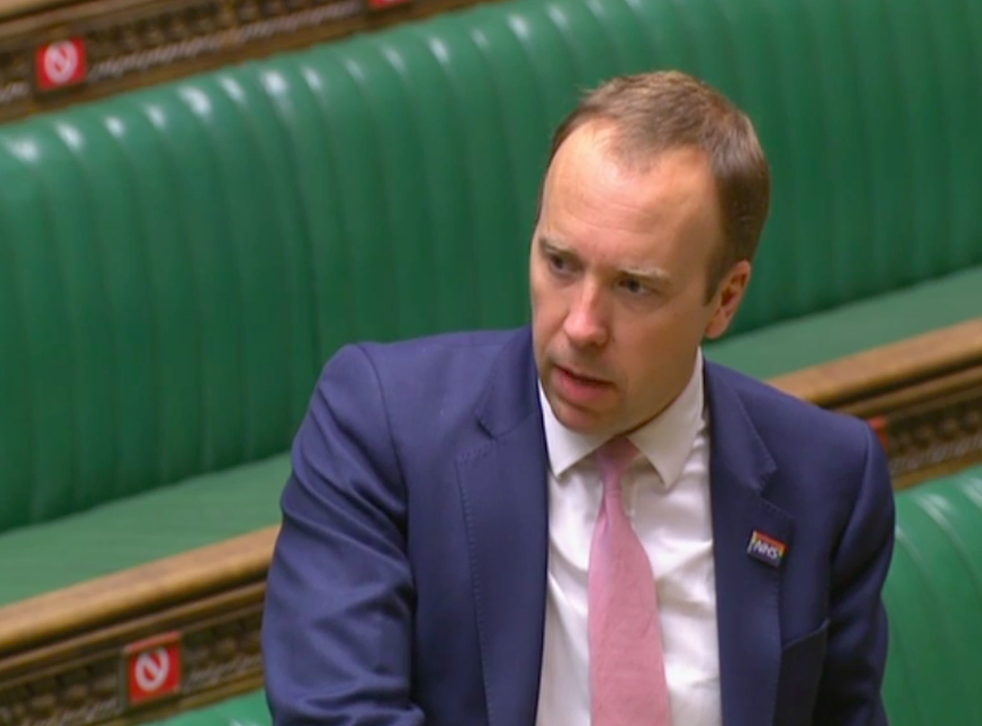 Labour has accused the government of "rewarding failure" by extending coronavirus test and trace contracts with private sector firms despite poor performance compared to local public systems.
Health secretary Matt Hancock defended the record of private firms like Serco in parliament on Tuesday afternoon, saying that "private companies have been absolutely critical" in operating the contract tracing system.
The government's scientific advisors on Sage have said contract tracing systems need to reach 80 per cent of people exposed to the virus in order to be effective, but in many areas call centres operated by Serco have been falling far short of that.
Critics, including the Independent Sage group of experts, have said the government should redirect resources to local public health teams, which are managing to reach over 95 per cent of contacts. In some of the worst areas the private call centres are reaching under half of contacts provided.
"You don't need an algorithm to work out that their performance when compared to local public health teams is where test and trace is failing," said shadow health minister Justin Madders.
"In some areas the private companies involved in test and trace have been reaching less than half of the contacts they're supposed to – not the 80 per cent that the secretary of state has claimed."
He asked: "Why is it then that this government is rewarding public sector failure by extending these contracts?"
Matt Hancock defended the work of the private company, saying it was a first line of defence and that local publicly-run teams could focus on the harder-to-trace people.
"The test and trace system at a national level makes the immediate and very rapid first attempt at contact and if no contact is made then the local teams can go in. It's the combination of the two that works best," he said.
"But I really think the opposition is making a mistake trying to divide people between public and private whereas actually people are working very hard to deliver, and to deliver the control of this virus."
Mr Hancock added: "The private companies have been absolutely critical in the working and making sure the whole testing system can be built at the scale that it has. As I just said in my statement the improvements are continuing and we're seeing that local engagement which is critical."
UK news in pictures

Show all 50
The health secretary also dismissed suggestions that top civil servants had links to private companies involved in the contract as not "serious". Campaigners have criticised a "revolving door" between private companies involved with public sector contracts and the civil service or government.
Serco's £108m contract to operate the test and trace call centre system was extended in August.
The original contract was directly awarded to Serco by the Crown Commercial Service on behalf of the Department of Health and Social Care in May and was not put out to open tender.
Join our new commenting forum
Join thought-provoking conversations, follow other Independent readers and see their replies