Testosterone to blame for banking crash, say Tory MPs
Male domination of City gives rise to 'risky and irrational' behaviour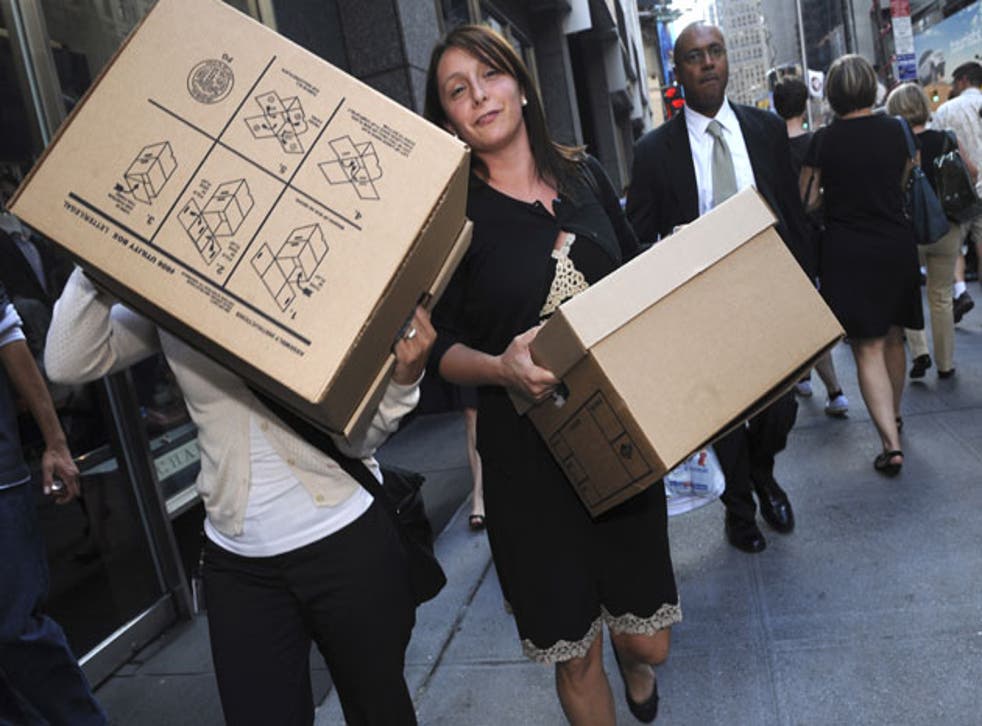 The global financial crisis would not have happened if more women had held senior City posts, a new book by a close ally of George Osborne has concluded.
Conservative MPs Matthew Hancock, a former chief of staff to the Chancellor, and Nadhim Zahawi present scientific research showing that the male-dominated, testosterone-fuelled world of finance is prone to riskier, irrational behaviour that causes "market manias" and, ultimately, major crashes.
The authors appear to back up Harriet Harman's claim that if Lehman Brothers had been called Lehman Sisters, the 2008 crash could have been prevented.
While the lack of women on boards has been suggested before as a reason behind the crash, the book's findings are significant not only because they are by a close ally of the Chancellor, but because it collates current scientific research into behavioural influences on finance.
In Masters of Nothing: How the Crash Will Happen Again Unless We Understand Human Nature, the MPs conclude: "The current gender imbalance seems to be contributing to the kind of market manias which cause financial crises.
"The dominance by men does not exist because of the inherently masculine nature of finance. Rather, the masculine nature of finance exists because of its dominance by men."
In 2010, there were just five female chief executives and two chairwomen of FTSE 100 companies, while the five UK banks bailed out by the Government during the crisis had just 10 female directors between them.
The book says women have been held back from promotion in the City because of a "cultural bias" that masculine traits such as confidence and risk-taking are necessary for high-flying careers in finance. But, the authors argue, if more caution had been exercised in the run-up to the crash, firms would not have been taken to the brink or gone under.
A study by British neuroscientists John Coates and Joe Herbert, cited in Masters of Nothing, says volatile cycles of boom and bust are caused by the "masculine response to risk" at a "deep neurological level" in failing to provide a check on the rash behaviour of men on the trading floor. Levels of testosterone rose when a day's takings were higher, masking traders' ability to make a "rational choice", Coates and Herbert wrote.
Separate research by McKinsey, also cited in the book, found that companies with more women in top jobs had higher operating returns than those that did not.
The authors add: "It is clear that significant barriers exist to a meritocracy of sexes in finance. The evidence shows that these barriers not only risk financial stability but also hold back corporate performance.
"It is time to accept that finance is not full of men because it requires masculine behaviour, but that finance is dominated by masculine behaviour because it is full of men. That must change."
The MPs' sentiments echo a goal by David Cameron for a third of ministerial positions to go to women – which he has so far failed to achieve.
Not all of the authors' colleagues would agree. The Tory MP Dominic Raab earlier this year accused Ms Harman of "subtle, but insidious, bigotry" for her Lehman Sisters remark.
Register for free to continue reading
Registration is a free and easy way to support our truly independent journalism
By registering, you will also enjoy limited access to Premium articles, exclusive newsletters, commenting, and virtual events with our leading journalists
Already have an account? sign in
Register for free to continue reading
Registration is a free and easy way to support our truly independent journalism
By registering, you will also enjoy limited access to Premium articles, exclusive newsletters, commenting, and virtual events with our leading journalists
Already have an account? sign in
Join our new commenting forum
Join thought-provoking conversations, follow other Independent readers and see their replies