The 5 most shocking quotes in Oliver Letwin's 'racist' memo
David Cameron's policy chief and key Cabinet minister has aplogised 'unreservedly' for the comments he wrote in a memo sent to Margaret Thatcher in the 1980s, which have been described as 'offensive, disgusting and appalling'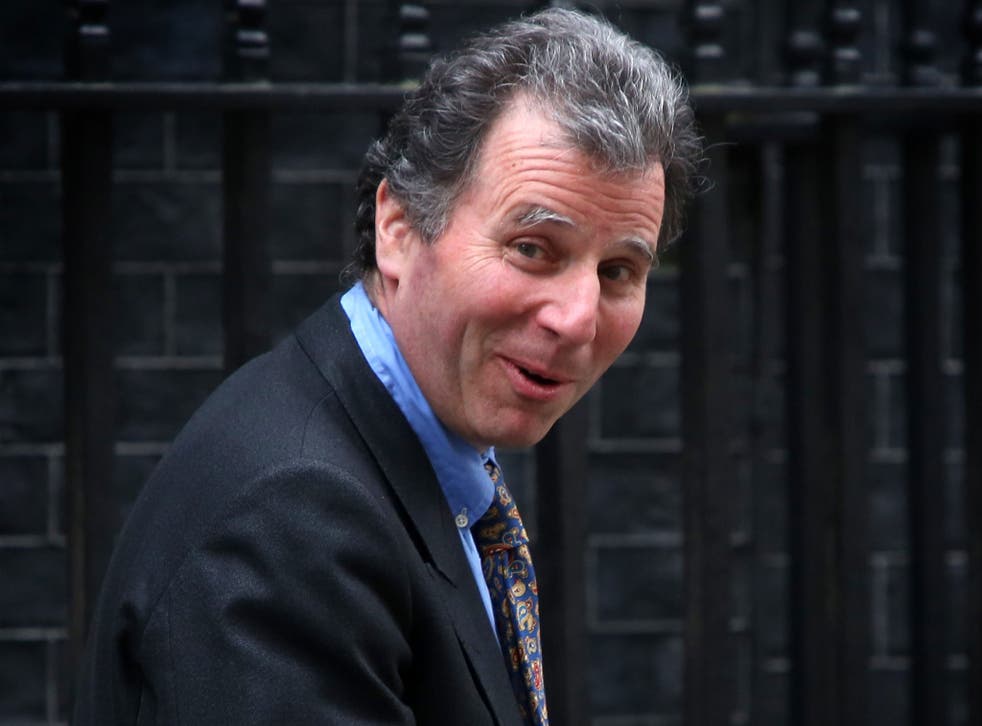 Every year confidential government documents from 30 years ago are released by the National Archives.
The vast majority are typically dull government letters and statements sent between departments, but a few reveal the private attitudes of those in power that were previously unknown.
And this year a five-page letter written to then Prime Minister Margaret Thatcher in 1985 has given us insight into David Cameron's current policy chief and key Cabinet minister Oliver Letwin.
He and fellow Tory aide Vernon Hartley Booth wrote a memo to Mrs Thatcher advising how to respond to social unrest and rioting in inner city black communities across Britain in the 1980s.
Here are the five most shocking quotes the pair used:
1. 'Discos and drugs... vandalism and decay'
Mr Letwin and Mr Booth dismissed proposals by two government ministers to invest in a scheme designed to encourage black entrepreneurs, suggesting such an initiative would only lead to them spending the money on "discos and drugs".
"[Lord] Young's new entrepreneurs will set up in the disco and drug trade; Kenneth Baker's refurbished council blocks will decay through vandalism combined with neglect; and people will graduate from temporary training or employment programmes into unemployment or crime," the memo said.
2. 'Bad moral attitudes'
They also poured scorn on plans to spend heavily to improve public services and facilities in neighbourhoods hit by riots.
Instead the pair argued that rioting from members of black communities in Brixton, Tottenham, Liverpool and Birmingham could be explained by "bad moral attitudes".
"Riots, criminality and social disintegration are caused solely by individual characters and attitudes. So long as bad moral attitudes remain, all efforts to improve the inner cities will founder."
3. White people don't riot
In what has been condemned as blatantly racist remarks, Mr Letwin and Mr Booth attempted to contrast rioting black communities with generations of white working-class people who they claimed had lived in similar areas without rioting.
They wrote: "Lower-class, unemployed white people lived for years in appalling slums without a breakdown of public order on anything like the present scale; in the midst of the depression, people in Brixton went out, leaving their grocery money in a bag at the front door, and expecting to see groceries there when they got back.
Brixton riots - in pictures

Show all 9
4. Riots are nothing to do with racism against black communities
Mr Letwin and Mr Booth also dismissed suggestions that the rioting had been caused by racism or social deprivation, despite evidence that racism in the Metropolitan Police was rampant throughout the 1980s and 1990s.
"The root of social malaise is not poor housing, or youth 'alienation', or the lack of a middle class," they wrote.
5. 'There should be no positive discrimination'

The pair categorically rejected the idea that she should pursue positive discrimination initiatives to help close the racial inequality gap and cut the disproportionally large unemployment rate among black communities.
The memo finished off by stating: "There should be no 'positive discrimination' in any new programmes," and also advised Mrs Thatcher to bar her ministers from proposing any state-funded solutions.
After the documents were released on Tuesday Mr Letwin apologised "unreservedly" and admitted parts of the private memo were "badly worded and wrong".
Register for free to continue reading
Registration is a free and easy way to support our truly independent journalism
By registering, you will also enjoy limited access to Premium articles, exclusive newsletters, commenting, and virtual events with our leading journalists
Already have an account? sign in
Register for free to continue reading
Registration is a free and easy way to support our truly independent journalism
By registering, you will also enjoy limited access to Premium articles, exclusive newsletters, commenting, and virtual events with our leading journalists
Already have an account? sign in
Join our new commenting forum
Join thought-provoking conversations, follow other Independent readers and see their replies