The Boris bounce: Olympics boost BoJo's leadership hopes
The London Mayor is more popular than David Cameron, says poll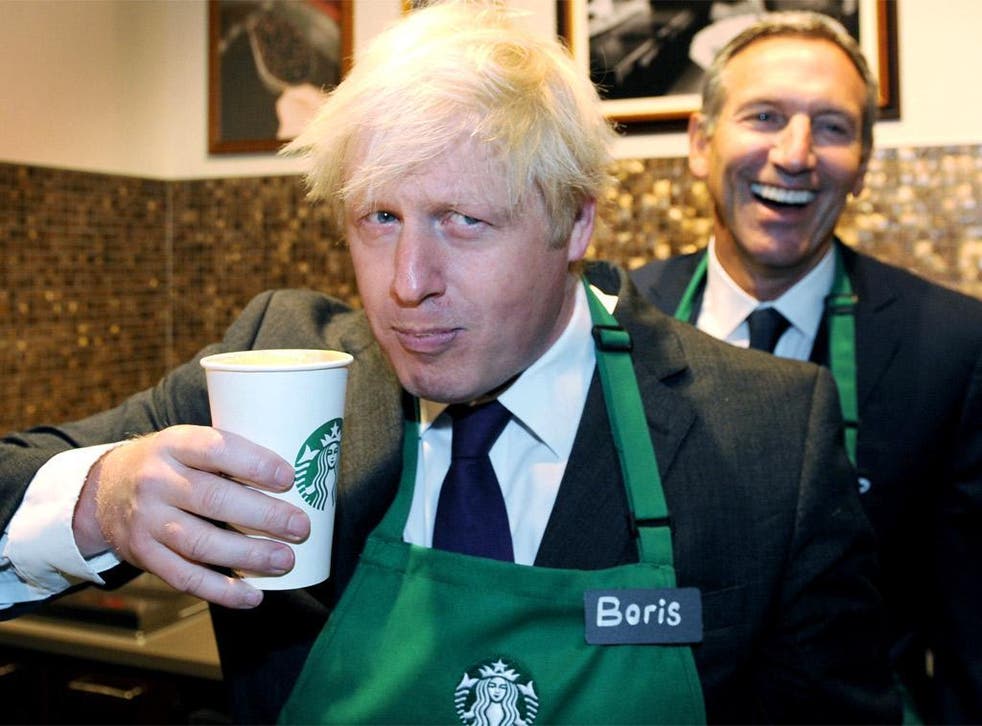 Boris Johnson's hopes of becoming Conservative Party leader have received another boost as new polling shows he is much more popular than David Cameron, Nick Clegg and Ed Miliband.
Click HERE to view graphic
A survey by YouGov found that the Conservative Mayor of London outscores the three main party leaders on charisma; sticking to what he believes in and being strong; being in touch with ordinary people's concerns; honesty; being a natural leader; and being decisive and good in a crisis.
Although the "Boris bounce" from the Olympics and Paralympics may not be sustained, the figures will encourage the Mayor's growing band of admirers on the Tory backbenches. Few allies expect him to succeed Mr Cameron before the 2015 election but they are determined that he will return to the Commons at that election so he could stand for the Tory leadership if the party fails to win an overall majority.
YouGov found striking evidence that Tory prospects would be enhanced with Mr Johnson as leader. With Mr Cameron at the helm, Labour would win a majority of 92 seats today.
But if the London Mayor led his party, Labour's majority would be cut to only eight seats – almost a hung parliament. Under Mr Johnson, the Tories would win 1.5 million more votes than under Mr Cameron, saving two-thirds of the seats they would lose otherwise.
Mr Johnson's lead over Mr Cameron is biggest in London. But, significantly, he would also improve Tory prospects in the Midlands and the North, the areas with the marginal seats likely to decide the next election, and the rest of the South. This finding will undermine the argument of the Mayor's critics, who claim he would have little appeal "north of Watford".
"The Boris bounce is simply enormous," said Peter Kellner, YouGov's president. "He is Britain's Heineken politician: refreshing parts of the public that other politicians can't reach. Even if his popularity doesn't last, it poses an awkward challenge not just to Cameron, but to Clegg and Miliband too."
But Mr Kellner conceded that the polling figures were only a "snapshot" and did not predict how the Mayor would be viewed next year or in 2015. "Were he to return to the House of Commons and face critical examination of his national policies, voters' views might change," he said. "A mayor basking jovially in the reflected glory of the Olympics might be regarded in a different light from a national leader seeking to have his finger on the nuclear trigger."
Cameron allies play down any threat to his leadership from Mr Johnson, with some suggesting that Tory MPs will become fed up with his "manoeuvring" if he does not "put up or shut up". There is frustration that the Mayor appeared to upstage the Prime Minister at some events at the Games and reaped the most benefit from the "feel-good factor" they created. Some Cameron aides have hinted that the Mayor will receive a lukewarm response when he asks the Government for money to support his pet projects for the capital.
Mr Johnson has consistently denied planning a return to Westminster, where he was an MP from 2001 to 2008. He insists he will serve a full four-year term as Mayor to 2016.
But his supporters on the Tory benches believe he will find a safe seat in the run-up to the 2015 election and serve as both an MP and Mayor for 12 months.
Register for free to continue reading
Registration is a free and easy way to support our truly independent journalism
By registering, you will also enjoy limited access to Premium articles, exclusive newsletters, commenting, and virtual events with our leading journalists
Already have an account? sign in
Register for free to continue reading
Registration is a free and easy way to support our truly independent journalism
By registering, you will also enjoy limited access to Premium articles, exclusive newsletters, commenting, and virtual events with our leading journalists
Already have an account? sign in
Join our new commenting forum
Join thought-provoking conversations, follow other Independent readers and see their replies