Liam Fox won't be allowed to secure a pre-Brexit free-trade deal with Europe, leading MEP claims
'Formally you cannot conclude or even negotiate the agreement that belongs to a third-country situation while you are still a member,' says Danuta Hübner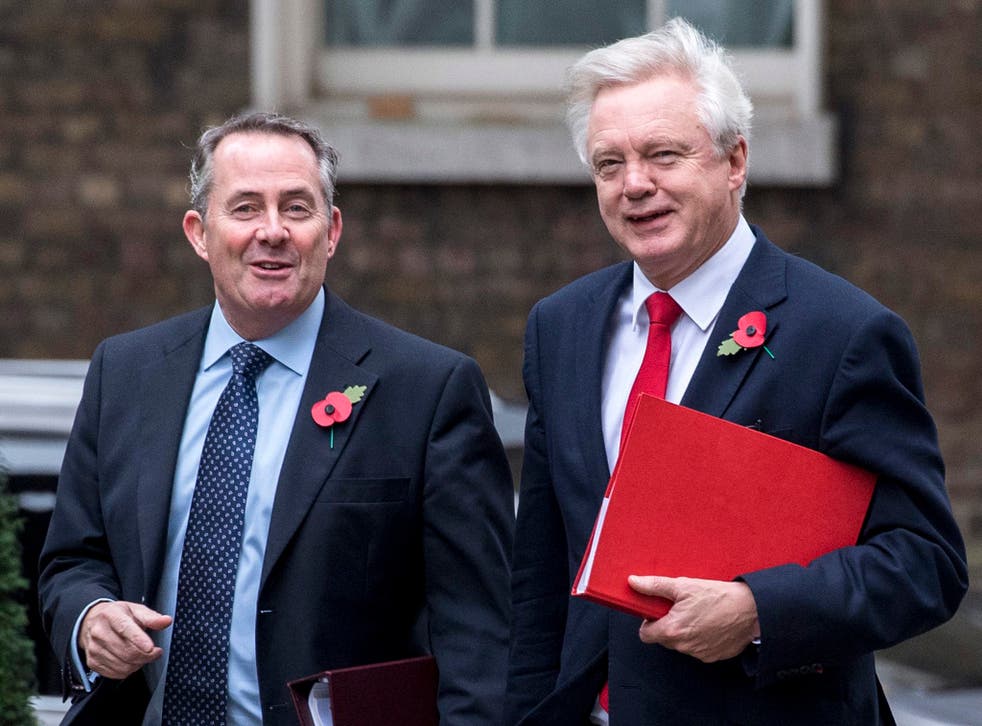 Attempts by International Trade Secretary Liam Fox to secure a pre-Brexit free-trade deal with Europe has been dealt a blow by a leading member of the European parliament.
Danuta Hübner MEP, a former Polish minister and EU commissioner, said UK would not be able to conclude any trade deal while still a member of the European Union.
Ms Hübner now chairs the European parliament's constitutional affairs committee that will vet any post-Brexit trade deal with the UK.
She stated next year's negotiations over the UK's exit from the EU would be on different tracks from any talks regarding a post-Brexit relationship.
Ms Hübner told The Guardian: "Formally you cannot conclude or even negotiate the agreement that belongs to a third-country situation while you are still a member.
"Article 50 is only about withdrawal and only when you are out can [you] negotiate another agreement."
While she admitted post-Brexit trade deals and Article 50 negotiations would be linked, she said the pair would not be merged.
The Polish MEP said: "Our major challenge is how to ensure that between the withdrawal agreement and the future agreement there is no legal vacuum."
Stephen Hawking cracks Brexit joke with Theresa May at Pride of Britain awards
Mr Fox has called on all those involved in the UK's exit from Europe to avoid "a position of ultra-legality" which could cause an unwanted delay in producing a post-Brexit UK-EU trade agreement.
He said: "It makes sense for all parties to take down the political temperature, to stop adopting a position of ultra-legality and get to where we might be able to improve the prosperity of citizens who elect us.
"If we work together, we will not end up introducing, intentionally or otherwise, trade impediments that do not exist at the present time, which can only harm the prosperity of our own people."
The recently signed EU free trade deal with Canada was nearly foiled after Belgium said it could not ratify the treaty due to opposition from the Wallonia regional parliament.
Similarly, Liam Fox was criticised by MPs for not putting the deal to a Commons vote.
Register for free to continue reading
Registration is a free and easy way to support our truly independent journalism
By registering, you will also enjoy limited access to Premium articles, exclusive newsletters, commenting, and virtual events with our leading journalists
Already have an account? sign in
Register for free to continue reading
Registration is a free and easy way to support our truly independent journalism
By registering, you will also enjoy limited access to Premium articles, exclusive newsletters, commenting, and virtual events with our leading journalists
Already have an account? sign in
Join our new commenting forum
Join thought-provoking conversations, follow other Independent readers and see their replies