The EU should pay cash to areas to compensate them for high immigration, says Labour
Andy Burnham says Labour had in the past 'neglected' immigration as an issue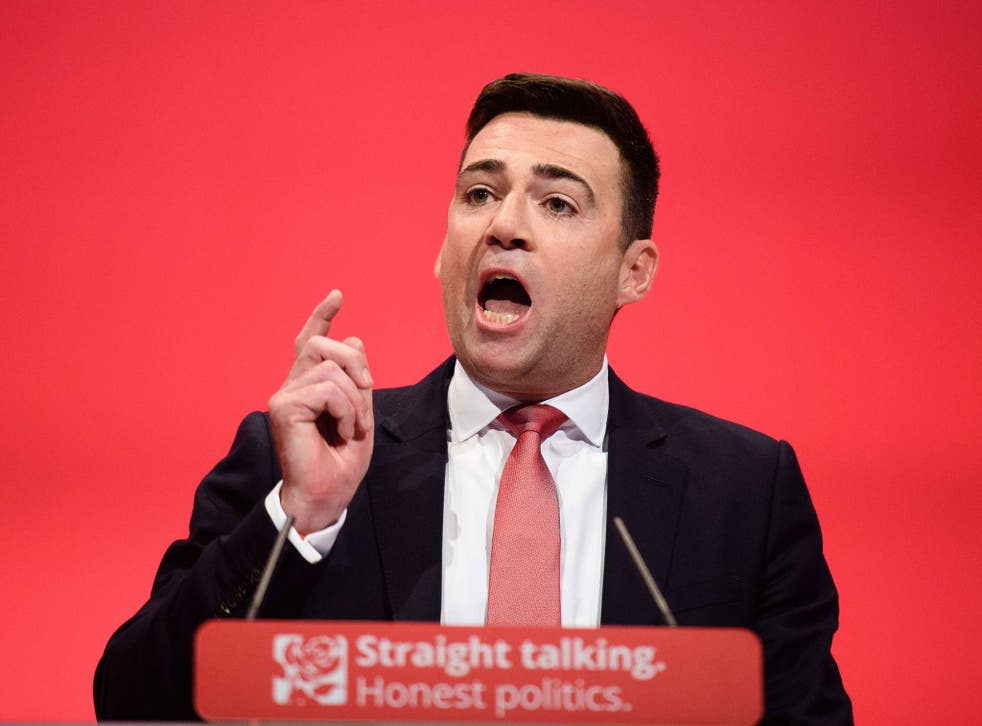 The European Union should direct money to areas most affected by immigration to help relieve pressure on services, Labour's new shadow home secretary has said.
Speaking at Labour's annual conference in Brighton Andy Burnham also said freedom of movement in the EU was widening inequality and had had a negative impact on some communities.
He argued that Labour needed to change its approach on immigration to win back voters it had lost to Ukip, arguing that they had felt "neglected".
"For too long Labour has gone along with the idea that free movement – on the current rules – benefits everyone and benefits all areas equally. You know what? It's just not true," he told delegates.
"In places it has benefited private companies more than people and communities. The truth is this: free movement as it currently works is widening inequality.
"Yes, it has built the economic power of the big cities, but it has also made life harder in our poorest communities, where the rules have been exploited to undercut people's wages, undermine their job security and create a race to the bottom."
Mr Burnham called for extra funding at the EU level to "to deal with the pressure that comes on primary schools, GPs and housing".
He said the cash would best be applied to "former industrial communities where the pressures are greater".
The shadow home secretary also said he wanted rules to stop skilled migrants undercutting wages, though he did not elaborate on what they might be.
This morning Labour leader Jeremy Corbyn said immigration was not necessarily a problem but "often a very great opportunity".
Research by the London Schools of Economics and Centre for Economic Performance published earlier this year found that mass immigration to Britain had had no overall negative effect on wages or unemployment.
The study found no connection between how much immigration an UK county had seen between 2004 and 2012 and the area's level of unemployment or changes in wage patterns.
David Cameron is due to renegotiate Britain's terms of membership of the EU before 2017, when an in-out referendum is set to be held by.
He has said he wants to change the rules of welfare and freedom of movement for workers who cannot find or lose their jobs.
The Government has a target to reduce net migration to the tens of thousands down from the hundreds of thousands, a policy business groups have described as "bizarre".

Register for free to continue reading
Registration is a free and easy way to support our truly independent journalism
By registering, you will also enjoy limited access to Premium articles, exclusive newsletters, commenting, and virtual events with our leading journalists
Already have an account? sign in
Join our new commenting forum
Join thought-provoking conversations, follow other Independent readers and see their replies