The Government has no workable strategy for actually reducing food poverty, Commission warns
The year-long inquiry recommended ways the Government could improve its approach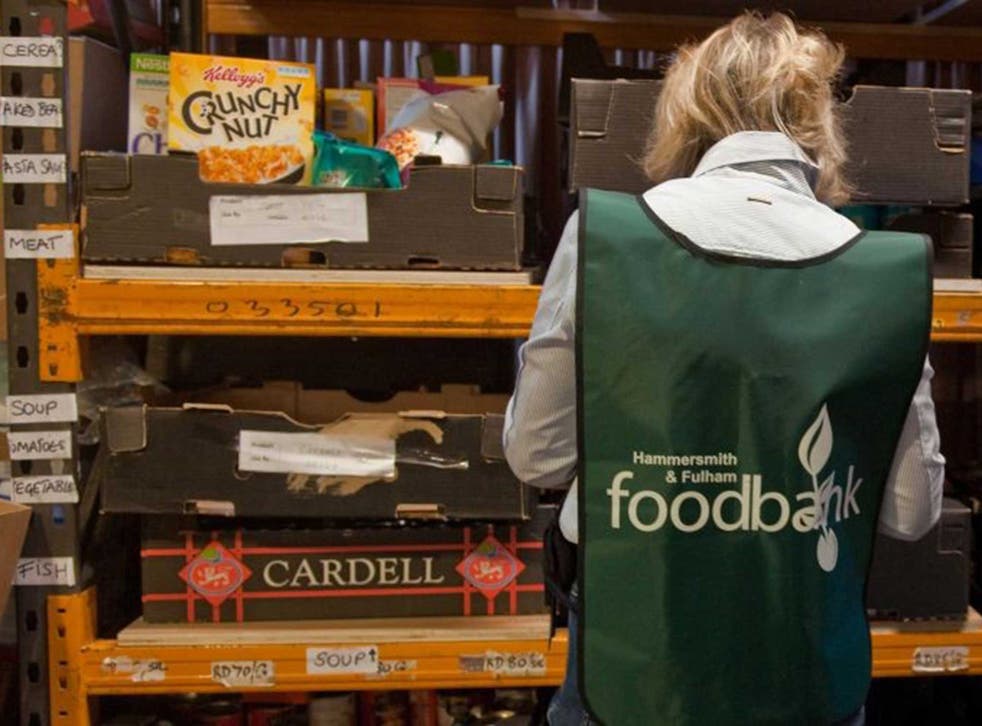 The Government has no workable strategy for actually reducing food poverty, a year-long inquiry into the issue has found.
The Fabian Commission on Food and Poverty, whose report is out today, said that it was not clear how David Cameron actually intended to stop people from going hungry.
A group of senior doctors from the Medical Research Council warned in late 2013 that the levels of food poverty in the UK had reached the level of a "public health emergency" and David Cameron has since pledged to do all her can to reduce it.
But Geoff Tansey, the inquiry's chair, said there were still large holes in the Government's strategy on the issue, despite rhetorical commitments.
"David Cameron has made an admirable commitment to tackling poverty," he said.
"But for food - people's most basic need - he currently has no means of achieving this aim and no plan to deliver a reduction in food banks, let alone tackle the other links between food and poverty.
"The commission has even found that the Government has no count of the number of people who currently lack secure access to nutritious, affordable food."
Recorded food bank use passed one million people over the last year, according to figures from the Trussell Trust, which showed a 19 per cent year-on-year increase to April this year.
NHS statistics released this week show that the number of people admitted to hospital diagnosed with malnutrition had risen more than 50 per cent in the last four years and was now over 7,000.
Dianne Jeffrey, chair of the independent Malnitrution Task Force, said the figures were "deeply distressing" and said many of the admissions should be preventable.
The food poverty Commission's report, entitled "hungry for change", recommended the appointment of a new cross-departmental minister with responsibility for eliminating household food security.
Amongst 14 proposals, it also called for the Government to accurately measure food poverty, and for inflation increases in welfare benefits to better reflect the prices of goods people on low incomes have to buy.
Local authorities should also set up "food access plans" to ensure everyone could eat affordable and nutritious food.
Register for free to continue reading
Registration is a free and easy way to support our truly independent journalism
By registering, you will also enjoy limited access to Premium articles, exclusive newsletters, commenting, and virtual events with our leading journalists
Already have an account? sign in
Join our new commenting forum
Join thought-provoking conversations, follow other Independent readers and see their replies