UK Government refuses to provide state aid to save British steel jobs from Chinese 'dumping'
The Government is instead courting the Chinese president, who is visiting the UK as its steel industry collapses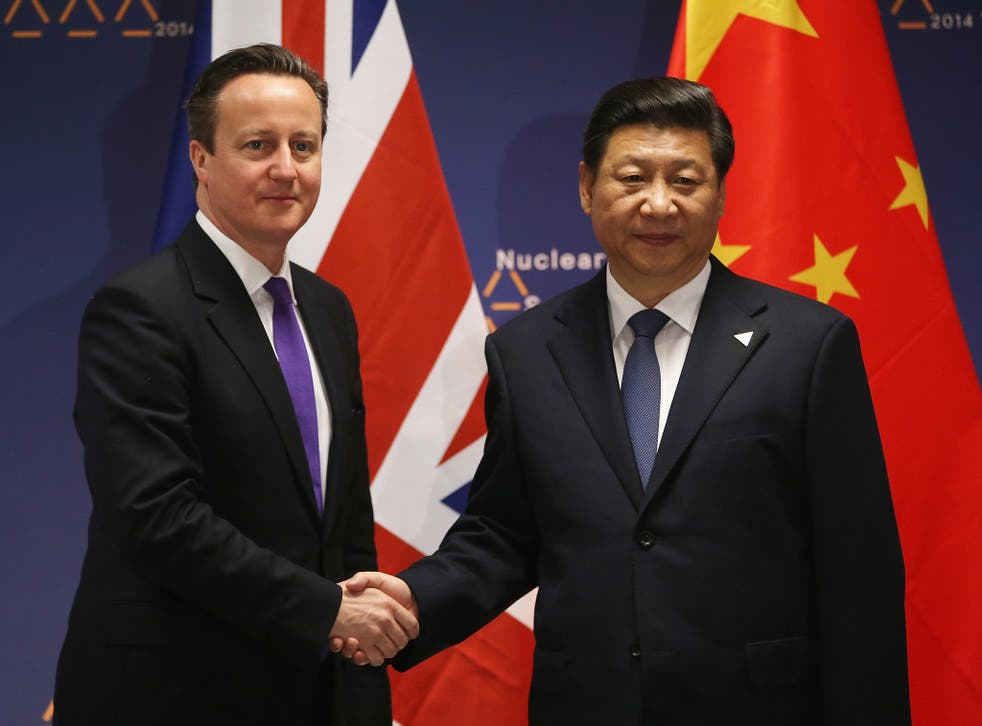 The Government has said it will not provide state aid to British steelmakers despite growing suggestions that Chinese producers' "dumping" is behind thousands of planned layoffs in the industry.
Business Secreatry Sajid Javid told the House of Commons that there were "limits" to what Governments could do to save industries that were subject to international pressures.
The statement comes after a series of announcements by UK steel manufacturers that plants will have to be mothballed or closed around the country.
Tata Steel has announced 1,200 job losses, SSI has gone into liquidation with 2,000 job losses expected, and Caparo has gone into partial administration with reports of as many as 1,800 redundancies.
The accusations that China is behind job losses are particularly embarrassing for the Government, which is currently courting president Xi Jinping on a high-profile trip to Britain.
"While the Chinese president is riding down the Mall in a gilded state coach British steelworkers are being laid off," Labour's Kevin Brennan told the House of Commons.
"No one's trying to minimise the challenges that have been faced but what we can't understand why ministers don't even appear to have a view on what represents a minimum long-term steelmaking capacity in Britain's long-term strategic interests.
"The overwhelming impression given by the secretary of state and his colleagues that despite their high-flown rhetoric about northern powerhouses and the march of the makers they seem content to allow Britain's entire steelmaking capacity to disappear in the face of blatant Chinese dumping."
But the Business Secretary Mr Javid defended the Government's response to the industry's collapse.
"There are limits to what a Government can do in response," Mr Javid said in response to a parliamentary urgent question.
"No government can change the price of steel in the global market, no government can dictate foreign exchange rates, and no government can simply disregard foreign regulations on free trade and state aid – regulations that are regularly used to protect British workers and British industry."
State aid, giving selective help to industry with taxpayers' resources, is a breach of European Commission rules.
Steel manufacturers blame cheap Chinese imports and accuse the country's largely state-run steel producers of "dumping" – selling at below cost price.
China accounts for over half of the world's steel production and any action it takes has a huge impact on other producers.
Mr Javid said the Government wanted to increase public procurement contents to British steelmakers but said this would have to be done through an open tender process.
He said the Government would consider lessons from other countries and would see what it could do to cut production costs, including through deregulation.
Labour leader Jeremy Corbyn used his party conference speech in Brighton last month to call on the Government to step in and save steel jobs in Redcar.
George Osborne last month described China as Britain's "partner for growth" and invited the country to buy up parts of British infrastructure, including planned nuclear plants.
Join our new commenting forum
Join thought-provoking conversations, follow other Independent readers and see their replies