The great housing crisis: Labour beats Tories over new homes
Conservative councils build only half as much affordable and social housing
Jane Merrick
Sunday 08 December 2013 01:00 Comments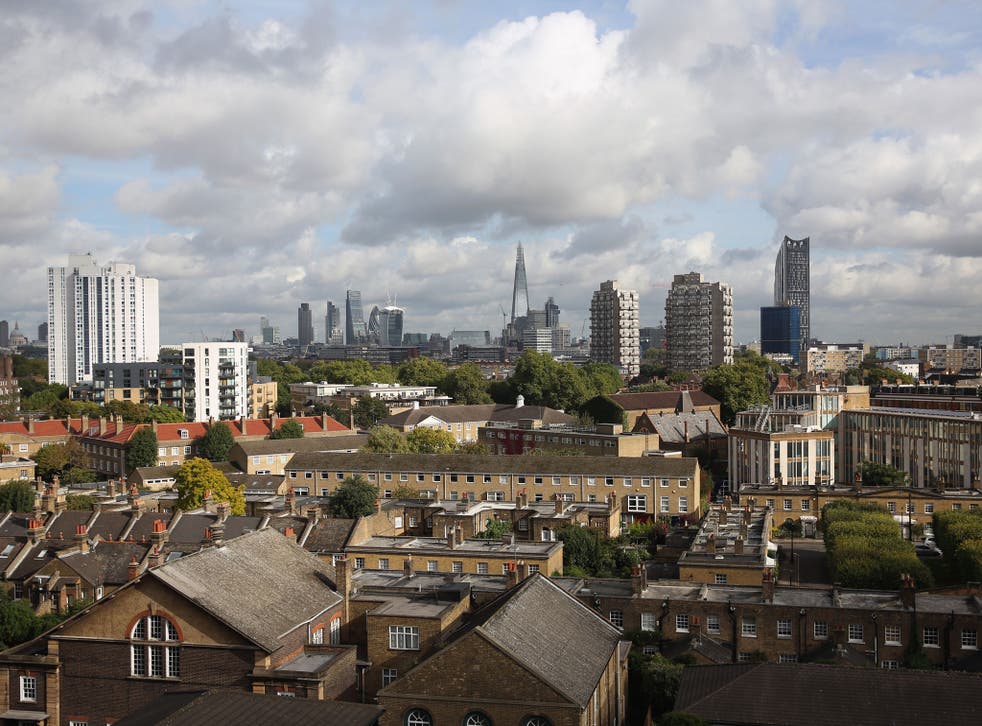 Labour councils are building twice as many homes in their areas as Conservatives local authorities, new research reveals today. Since the last election, an average of 403 social and affordable homes have been built in each Labour council area, compared with 201 in each Tory-held authority. There are an average of 618 social and affordable homes in the pipeline, with planning permission and financing in place, in each Labour area compared with 365 homes in each Conservative council.
The figures will fuel concerns about the UK's housing crisis, with George Osborne taking steps to boost housing supply, including for those most in need, in his Autumn Statement last week. There are 1.8 million people on the social housing waiting list, and the number of families in temporary accommodation has increased by 8 per cent in the past year. Shelter estimates that 85,000 children in Britain will wake up on Christmas Day in temporary accommodation.
The figures revealed today, obtained by shadow Local Government Secretary Hilary Benn through Freedom of Information requests to all councils in England, raise questions over why house-building is more productive in Labour authorities than Conservative. The Government described the figures yesterday as "bogus", and claimed that 150,000 new affordable homes had already been delivered across the country.
But Labour sources pointed out that, with so many on the housing waiting list, demand was not limited to traditional Labour areas – northern towns and cities – but that rural areas also faced poverty and a lack of social housing.
Ed Miliband will launch Labour's review into housing supply, announced at his party conference, later this month. The review by Sir Michael Lyons, the former BBC chairman, will take between six and 12 months and will look at all aspects of housing – from the soaring property market to the lack of affordable housing. Housing is one of the biggest elements of the "cost of living crisis", said Labour sources, with rents soaring and the ratio of house prices to earnings also increasing.
Of 326 councils in England that were asked for data, 282 responded. Mr Benn said yesterday: "The soaring cost of renting or buying a house is a big part of the cost of living crisis felt by people and families across the country. I'm proud that Labour authorities are doing so much of the hard work of identifying need, freeing up land, working with their communities to gain planning consent and developers and housing associations to get spades in the ground.
"By making social and affordable housing a priority, Labour authorities not only provide much-needed homes, but also create vital jobs and apprenticeships to support the local economy, get young people into work and on to the housing ladder, sometimes in the very homes they're building."
But Kris Hopkins, the Housing minister, said: "This government is investing £19.5bn in house building over this spending review, and £23bn in the three years after that, which will lead to the fastest rate of affordable house-building for two decades. We've already delivered 150,000 affordable homes and further contracts have been signed for building in council areas of all political colours, including 55,000 in London being delivered by a Conservative mayor. This report is completely bogus and yet another dodgy dossier from Labour."
In a key measure in his Autumn Statement last week, George Osborne announced £1bn of funds to spent on boosting housebuilding across the UK, including Manchester and Leeds. Developers will be offered loans, at market rates, over the next six years if their projects create at least 1,500 homes, and the money is for roads and other infrastructure rather than property. The Treasury says this would support the development of 250,000 new homes, both public and private sector.
The Chancellor also said he would raise the limit on the amount of money councils are allowed to borrow to build new social homes. The Housing Revenue Account borrowing limits will increase by £150m in 2015-16 and a further £150m in 2016-17, which would help to build 10,000 new affordable homes.
In his conference speech, the Labour leader promised the creation of new towns and a "right to grow" – allowing councils and housebuilders to create more homes.
Labour claims that the Government was downgrading the importance of housing, by changing the status of its Housing minister from minister of state to parliamentary undersecretary of state. At the same time, Mr Miliband made the post of shadow Housing minister, held by Emma Reynolds, a Shadow Cabinet position.
A Labour source said: "Housing will be one of the defining challenges for a Labour government in 2015."
Register for free to continue reading
Registration is a free and easy way to support our truly independent journalism
By registering, you will also enjoy limited access to Premium articles, exclusive newsletters, commenting, and virtual events with our leading journalists
Already have an account? sign in
Join our new commenting forum
Join thought-provoking conversations, follow other Independent readers and see their replies