The power of social enterprise: Fed up with your money lining the pockets of companies that avoid tax? Money talks... and now big business must listen
Jane Merrick and 'The IoS' welcome an alliance that helps consumers choose firms that are socially and ethically sound
Jane Merrick
Sunday 16 June 2013 00:11 Comments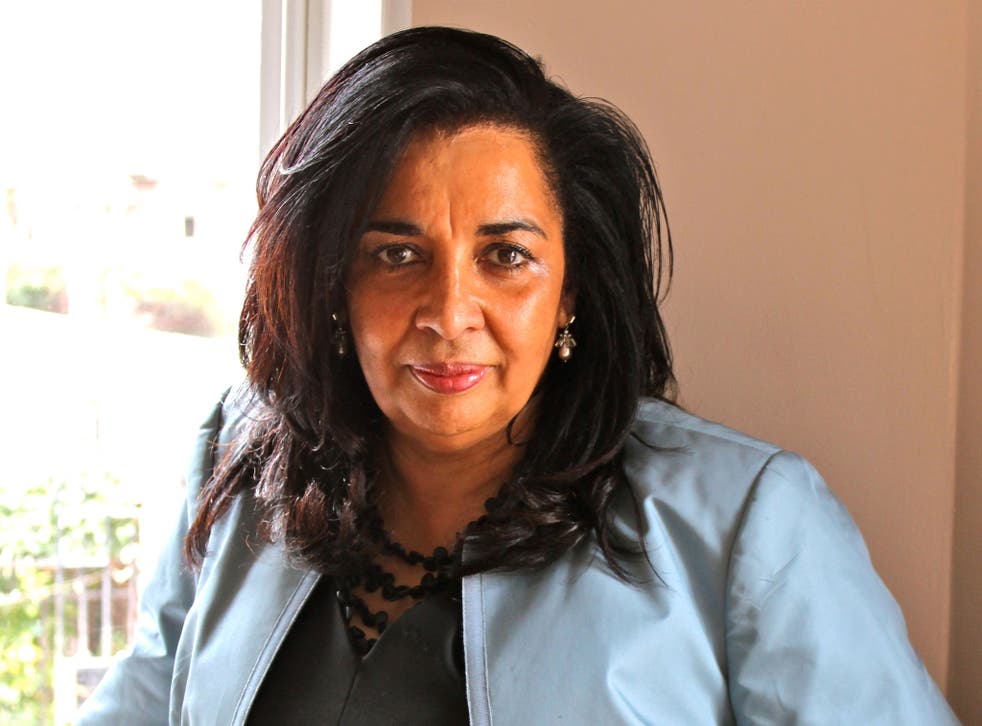 An influential new group to speak up for alternatives to corporate greed will launch next week. The UK Social Economy Alliance aims to provide an antidote to greedy bosses by highlighting the work performed by 180,000 organisations and social enterprises in the UK that work for the common good.
The move, which comes as Thames Water was the latest of a long line of companies revealed to be avoiding paying corporation tax, is designed to help consumers who are exasperated by corporate giants such as Google, Amazon and Starbucks. The UK Social Economy Alliance brings together 15 Big Society organisations to try to provide a united voice. Spearheaded by Social Enterprise UK, the alliance will press the mainstream political parties to use their 2015 general election manifestos to boost the "social economy"; for example, through extra help for not-for-profit enterprises. The alliance is being launched amid evidence that not-for-profit companies and co-operatives are outperforming their profit-making counterparts.
Peter Holbrook, a spokesman for the alliance, said: "The last decade has seen massive progress in the social sector in the UK. Social enterprises and co-operatives are outperforming just-for-profit businesses; alternative banks have better returns on assets, lower volatility and higher growth; and a growing proportion of start-ups are socially driven. A shift in the plates of the UK economy is happening.
"The UK is hosting a steady stream of visits from around the world, to find out how we have made such progress. Our message is that we have the tools and ideas we need to socialise markets and make them vastly more beneficial to society. But mainstream UK political parties are being slow to wake up to this. The social economy that is thriving in this country, from the bottom up, must be understood and advanced by all political parties."
David Cameron's concept of the Big Society was put on the backburner shortly after the 2010 election, but last month he threw his weight behind Big Society Capital, an investment bank using dormant accounts to fund social enterprises.
Ed Miliband, the Labour leader, used his 2011 Labour conference speech to define the corporate vs social economy along the lines of "producers" and "predators".
But, with the number of social enterprises reaching 180,000, representing 15 per cent of small and medium businesses, and with corporate giants getting criticised for non-payment of corporate taxes, there is a recognition that this sector of the economy is a growing force.
Earlier this year, the Government implemented the Public Services (Social Value) Act, which is supposed to prioritise firms that benefit communities in the awarding of Whitehall contracts. The Treasury is looking at developing tax relief structures for social investment. On a smaller scale, community finance organisations are an ethical alternative to payday lenders.
The Social Economy Alliance launches in London on 25 June with backing from ministers, MPs from all parties, think-tanks and charities. There will be a Twitter hashtag, #socialeconomy2015. The alliance plans to exist for two years, up to polling day in May 2015. Joining the alliance are the Social Investment Forum, the School for Social Entrepreneurs, UnLtd, the Young Foundation, Co-operatives UK and Locality. They plan to host events around the country and develop policy ideas.
* Claire Dove, chair of Social Enterprise UK, was appointed OBE in the Queen's Birthday Honours List for services to the sector.
Water bills
There are 14 million customers of Thames Water – that's a lot of people to get angry about the news that it does not pay any corporation tax. By contrast, Welsh Water is a not-for-profit company with no shareholders. Money is paid in dividends to customers or goes into environmental projects.
Energy bills
If you're worried about the Big Six putting up bills, you could switch to one of the smaller gas and electricity suppliers. One of these smaller firms is Ebico, which happens to be based in David Cameron's Oxfordshire constituency, and is a not-for-profit company with high levels of customer satisfaction.
Care homes
Private equity firms have an 8 per cent share of the care homes market – just over £1bn worth. If you're not happy about spending money on private equity "predators", you could choose a care home social enterprise like the Sandwell Community Caring Trust, which runs services in the West Midlands and Torbay for 600 people.
Transport
If you have to take public transport, wouldn't it be great if it was also helping the community? HCT Group has a turnover of £28.6m, but all profits go to training and new services, particularly in deprived areas. It runs 10 London red bus routes, and services in Yorkshire, Humberside, Bristol and the Channel Islands.
Coffee
What is the best coffee shop the social economy has to offer? Cafédirect, the fair trade coffee company, is one of the longest-running social enterprises, with profits going to help coffee producers. It insists that it needs to make profits to do good. There are also hundreds of local, community-owned cafés across the country.
Bottled water
OK, so bottled water is not environmental. The plastic bottles go to waste, and tap water is more economical. But Belu, the bottled water company that is stocked by restaurants and well-known chains, claims to be 100 per cent carbon neutral, doesn't export and gives all of its profits to WaterAid.
Books
Amazon made £3.35bn in sales in the UK in 2011, but paid just £1.8m in corporation tax. There are some fantastic examples of community-based, independent bookshops around the country, including Arnolfini in Bristol, an arts centre which this week is hosting an eco festival, the Big Green Week.
Clothing
Pants to Poverty sells clothing produced from cotton grown and manufactured in India. Its profits support the farmers, and fund schools and seed banks.
Changing lives
The Independent on Sunday is delighted to be the headline sponsor of the UK Social Enterprise Awards 2013. The awards, in their 15th year, celebrate the pioneering work of Britain's 68,000-strong social enterprise movement, businesses that are regenerating communities and changing lives. The awards also recognise five social enterprise champions – people who deserve recognition for their achievements. When, earlier in the year, The IoS celebrated Britain's citizens who gave back to their communities – The Happy List – many fell within the "social enterprise" area. Thus we felt it worth continuing to champion the cause. Over the coming weeks and months, we will share news and features about the most innovative and accomplished – and how you can get involved in the awards.
The UK Social Enterprise Awards 2013 are open for entries and nominations until 6 August. There are 10 categories that organisations can enter. In addition, if you know of an extraordinary individual in your community or work who is worthy of a social enterprise champion award, you can nominate them. Visit www.socialenterprise.org.uk for information. Royal Bank of Scotland Group, BP and PwC also support the awards.
Register for free to continue reading
Registration is a free and easy way to support our truly independent journalism
By registering, you will also enjoy limited access to Premium articles, exclusive newsletters, commenting, and virtual events with our leading journalists
Already have an account? sign in
Join our new commenting forum
Join thought-provoking conversations, follow other Independent readers and see their replies