The real reason Jeremy Corbyn missed the rugby
Pictures of him meeting constituent with housing issues go viral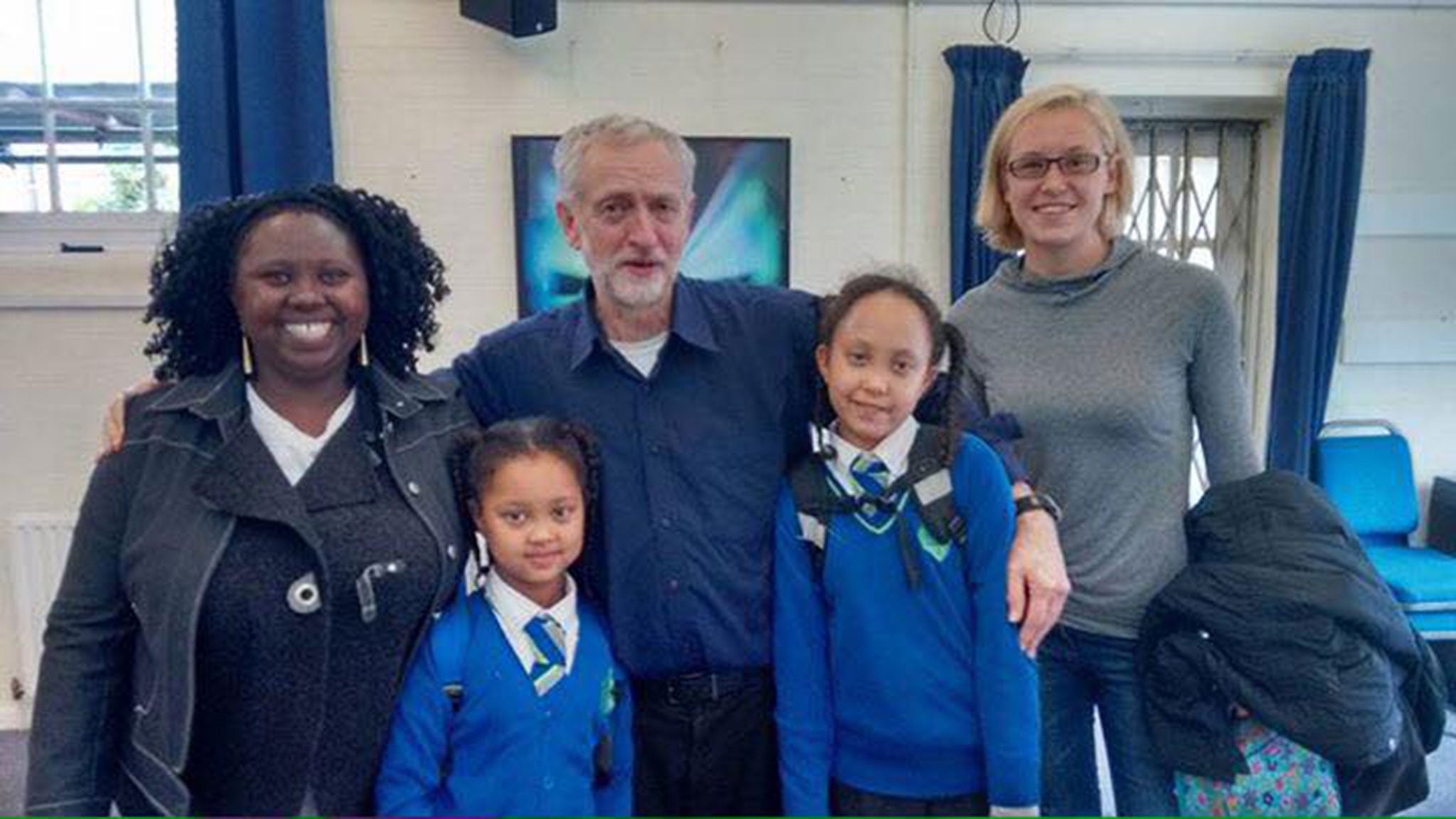 The real reason for Jeremy Corbyn's much-criticised absence from the opening match of the Rugby World Cup has emerged - he was helping out a constituent with housing issues.
The new Labour leader declined an invitation to watch England take on Fiji on Friday, citing "pre-existing commitments".
Now, a Facebook post by a Daisy Barber has revealed the Islington North MP was hosting a constituency surgery instead.
Ms Barber said that her sister had attended to talk to Mr Corbyn "about her housing situation".
In a post that has been shared more than 20,000 times, Ms Barber took a pop at London mayor Boris Johnson, who had ribbed the new leader of the opposition about his Twickenham no-show.
She wrote: "Jeremy Corbyn was criticised yesterday for 'snubbing' the opening ceremony of the Rugby World Cup, citing prior commitments. As Boris Jonhson put it "This is turning into a national joke...Come on Jezza: Scrum down for England."
"His prior commitment, it appears, was a running weekly appointment to meet with his constituents. Yesterday he sat down for a private meeting with my sister in law to talk about her housing situation.
"Despite a waiting room full of people outside, and having recently been elected Leader of the Opposition, he nevertheless took his time to listen to and her story and fully understand the issues."
Ms Barber said her sister had been treated with "compassion and dignity" and that Mr Corbyn had pledged to look into her case personally.
She added: "On top of that, he insisted she return later so he could meet her kids, and then took the time to explain to my nieces the exact process required to make jam (there are things called pectins which are apparently very important)."
"That's scrumming down for England in my opinion!"
Join our commenting forum
Join thought-provoking conversations, follow other Independent readers and see their replies