Meet the new Cabinet appointments in David Cameron's Tory government
David Cameron has made some radical appointments
Tuesday 12 May 2015 10:04 Comments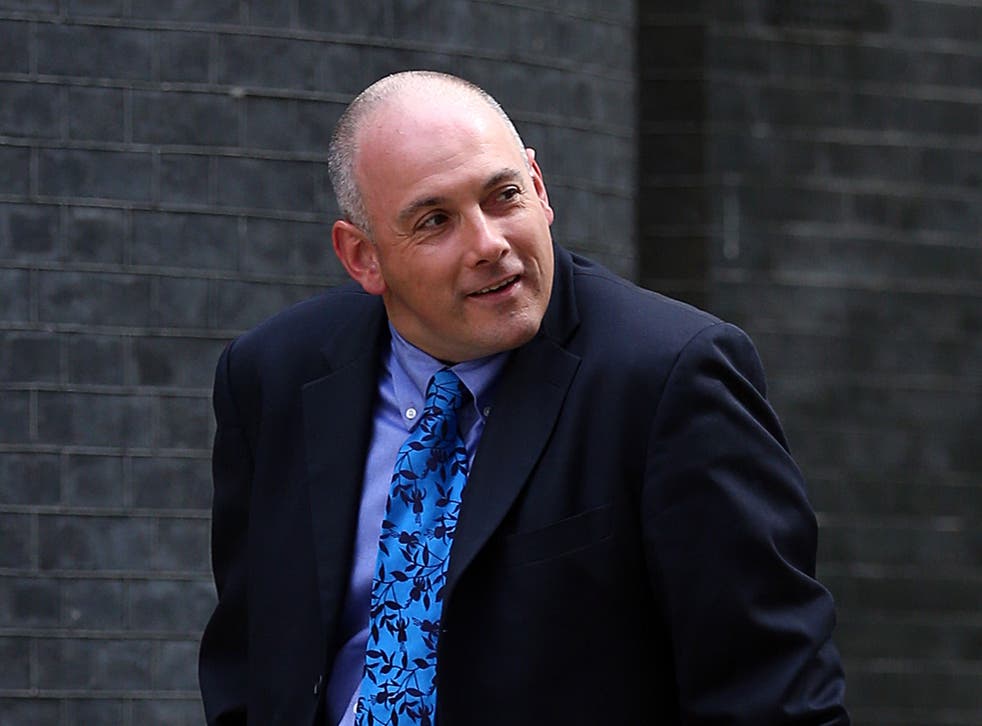 Robert Halfon: Deputy Conservative Chairman
The embodiment of "blue-collar Conservatism", he is a tireless grassroots campaigner – particularly over fuel prices – and now boasts an 8,350 majority in previously ultra-marginal Harlow. He is pro-trade union and a supporter of increasing the national minimum wage.
In tray: He once said the party needed more prominent figures who "sound normal" – and now has the job of making that happen. He has to reach out to working-class voters seduced by Ukip.
Amber Rudd: Energy and Climate Change Secretary
Wins a big promotion after increasing her majority in Hastings and Rye despite once describing her constituency as a "bit depressing". The former banker and financial journalist is considered a moderate Eurosceptic.
In tray: Deciding UK's stance at international climate talks in Paris and the balance between the green agenda and economic growth. Decisions on investments in renewables, fracking, and whether to build a nuclear power station at Hinckley Point.
Priti Patel: Employment Minister (attending Cabinet)
Former party press officer and now the Witham MP is rewarded for her forceful performances during the election campaign. She is on the right of the party and a Eurosceptic. Ms Patel has called for the return of hanging.
In tray: She will take direct charge of meeting Tory promises to achieve "full employment" by the creation of two million more jobs. She will also oversee the drive to increase the number of apprenticeships.
John Whittingdale: Culture Secretary
Having never been a minister in his 23 years as an MP John Whittingdale's elevation to the Cabinet is meteoric. But his appointment sends a message to Tory backbenchers that preferment is possible even for those who may have given up hope (and be tempted to rebel).
In tray: As former chairman of Commons Culture, Media and Sport Committee, he knows his new brief already. His main job will be to negotiate the BBC Charter renewal and replace the licence fee.
Anna Soubry: Minister for Small Business
A week ago the former defence minister feared she would not even be an MP but now she has a key role in the Department for Business and the right to attend Cabinet.
In tray: Tough, feisty and straight-talking, her job will be the knotty task of cutting regulation to promote small business growth – without falling foul of EU employment laws. It's dry stuff but Cameron has promised to deliver two million new jobs in five years – and it will fall in part to Soubry to deliver on that.
Sajid Javid: Business Secretary
Rising star tipped as Britain's first prime minister from an ethnic minority. Son of a bus driver, he grew up in two-bedroom flat in Bristol. After university he joined Deutsche Bank. Parliamentary aide to George Osborne before becoming Treasury minister and Culture Secretary.
In tray: Will bring in legislation to restrict strikes in essential services. Industrial action would require the support of at least 40 per cent of all those entitled to take part in strike ballots.
Greg Clark: Communities Secretary
Thoughtful moderniser who grew up in Middlesbrough where his father and grandfather were milkmen. Was a special adviser before entering Parliament in 2005. In previous ministerial posts he drew up plans to devolve powers to cities.
In tray: Squeeze on local government spending, which is "non-protected" and hit hard since 2010. Legislation to allow housing association tenants to buy their homes. Will be under pressure to increase number of homes built.
Matthew Hancock: Cabinet Office minister and Paymaster General
A former aide to George Osborne before becoming an MP in 2010 election. Hancock has had a meteoric ministerial rise.
In tray: As Paymaster General he now has the daunting task of finding £10bn worth of Whitehall efficiency savings and continuing the work of Francis Maude pushing through Civil Service reform. He will need to take on departmental fiefdoms and sometimes their ministerial masters as well.
What does five more years of the Tories mean for Britain?

Show all 8
The rest of the cabinet
Prime Minister: David Cameron First Secretary of State
Chancellor of the Exchequer: George Osborne
Home Secretary: Theresa May
Foreign Secretary: Philip Hammond
Work and Pensions: Iain Duncan Smith
Defence: Michael Fallon
Chancellor of the Duchy of Lancaster: Oliver Letwin
Health: Jeremy Hunt
Chief Whip: Mark Harper
Leader of the House of Commons: Chris Grayling
Justice: Michael Gove
Education: Nicky Morgan
Leader of the House of Lords: Baroness Stowell
Environment: Liz Truss
International Development: Justine Greening
Transport: Patrick McLoughlin
Northern Ireland: Theresa Villiers
Wales: Stephen Crabb
Scotland: David Mundell
Register for free to continue reading
Registration is a free and easy way to support our truly independent journalism
By registering, you will also enjoy limited access to Premium articles, exclusive newsletters, commenting, and virtual events with our leading journalists
Already have an account? sign in
Join our new commenting forum
Join thought-provoking conversations, follow other Independent readers and see their replies