The Sketch: General Gove discovers the brotherhood of man
What are so-called Topical Questions for if not to address the great controversies of the day?
Donald Macintyre
Tuesday 07 January 2014 09:50 Comments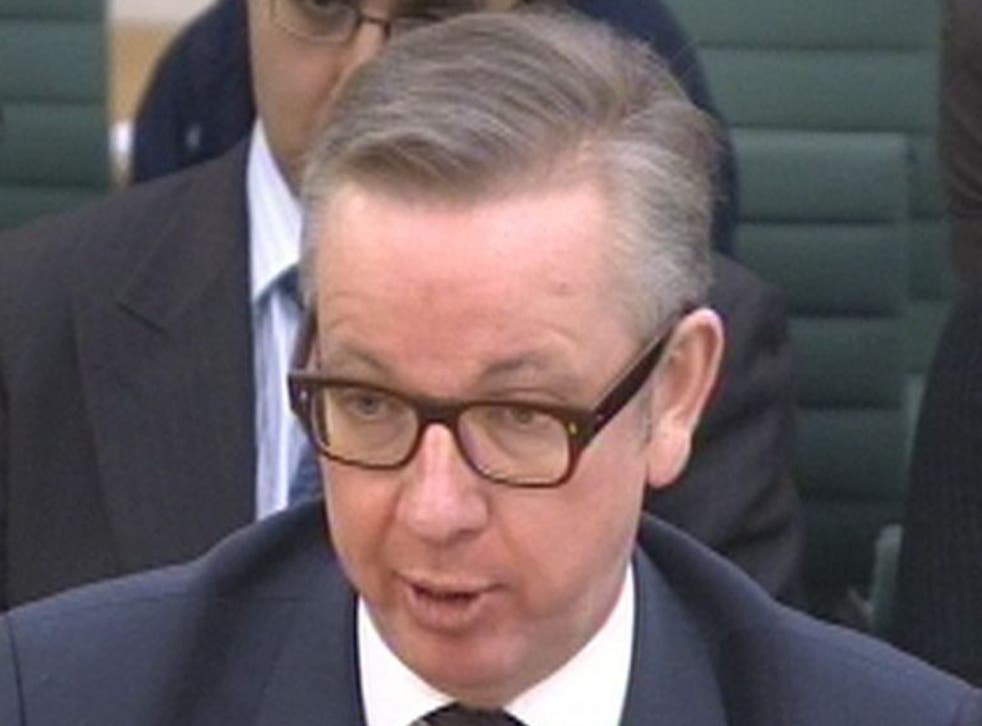 Don't mention the war! Unlike in the classic Fawlty Towers episode in which John Cleese can't resist repeatedly doing exactly that in the presence of his German guests, Michael Gove and Tristram Hunt stuck rigidly to this mantra yesterday. Which was surprising, to put it mildly.
All weekend the controversy had raged, embroiling the Regius Professor of History at Cambridge, whom Gove had attacked for suggesting that that British soldiers might have been misled into thinking they were fighting for freedom against the Kaiser. Gove had railed not only against "left wing academics" but against the way "the conflict has… been seen through the fictional prism of dramas such as Oh! What a Lovely War… and Blackadder as a misbegotten shambles – a series of catastrophic mistakes perpetrated by an out-of-touch elite."
This is an odd complaint given that the pioneer of this "fictional prism" was the late Alan Clark whose (non-fictional) book, Donkeys, was the basis for Oh What a Lovely War and who was so Tory as to make even Gove look like a wishy-washy centrist. But no matter. By yesterday Boris Johnson was calling on Hunt to resign over the Shadow Education Secretary's Sunday paper article daring mildly to imply that the reasons for the War might have been a bit more complicated than Gove appeared to think.
So we were all ready for the fray. But nothing. Zilch. Not a mention. What are the so called "Topical Questions" in these ministerial sessions for if not to address the great controversies of the day? Yet Hunt confined himself to asking whether three academies and free schools that had gone or appeared to be going belly-up had been approved by ministers against officials' advice. (Gove said that they hadn't)
Disappointment mounted, until right at the end we thought we might be getting somewhere. The redoubtable Lib Dem MP for Colchester Sir Bob Russell asked Gove whether he did not agree that "British success in the North American war of 1812 to 1814... should be part of the history curriculum" particularly as this year was "the 200th anniversary of when the White House was burned down by the East Essex Regiment."
Surely this was the moment for General Gove to unleash the heavy artillery. But no, he merely suggested that even as remember the valour of "our American cousins" we should also "celebrate the fact that we work together in the brotherhood of man." This was not a result. Sir Bob's local interest is understandable. But this was the wrong war at the wrong time.
Register for free to continue reading
Registration is a free and easy way to support our truly independent journalism
By registering, you will also enjoy limited access to Premium articles, exclusive newsletters, commenting, and virtual events with our leading journalists
Already have an account? sign in
Join our new commenting forum
Join thought-provoking conversations, follow other Independent readers and see their replies