Theresa May accused of 'incredibly backward step' over reversal of ban on grammar schools
'Selection belongs in the dustbin of history and has no place in modern society'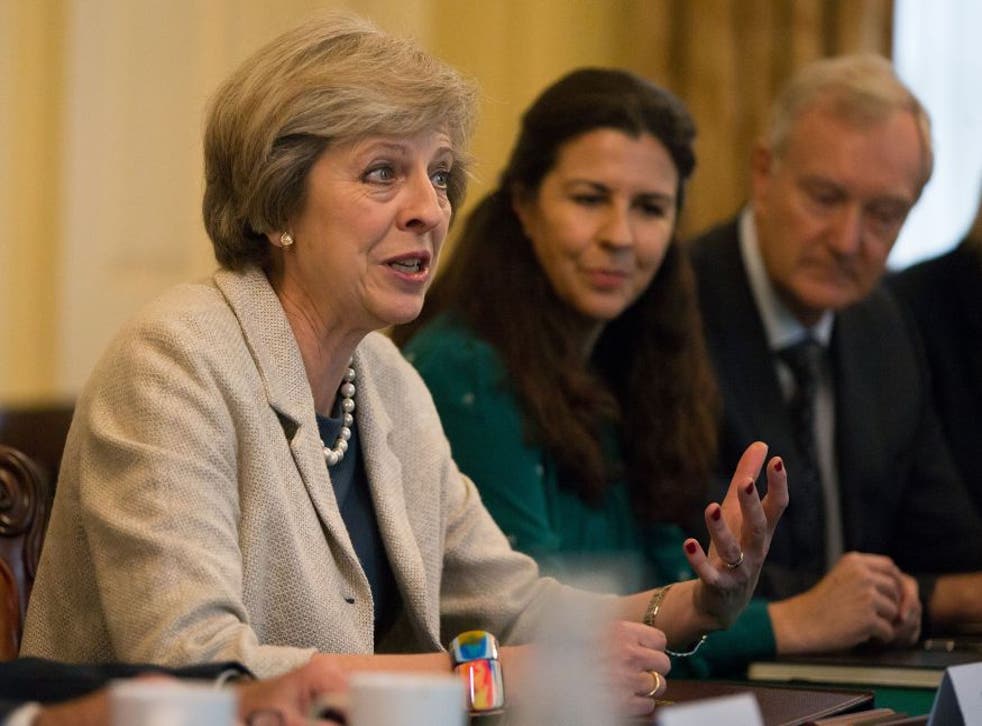 Theresa May will take an "incredibly backward step" if she reverses an 18-year ban on grammar schools in Britain as part of her social mobility agenda, Labour has said.
The Sunday Telegraph claimed that Ms May could announce a new wave of selective schools as early as the Conservative party conference in two months' time. The move, which would reverse Tony Blair's 1998 ban, marks a significant shift from her predecessor and is likely to be greeted warmly by the Tory grassroots who have long campaigned on the issue.
The newspaper quoted an unnamed government source as saying that allowing new grammar schools would be about "social mobility and making sure that people have the opportunity to capitalise on all of their talents".
"If you're a really bright kid, you should have the opportunity to excel as far as your talents can take you," the source added.
Ms May, who attended a grammar school, has reportedly asked Justine Greening, the new Education Secretary, to examine the change in policy. In July, shortly after her appointment, Ms Greening said she was "open-minded" about the possibility of allowing new grammar schools in her first interview. But, she also suggested that if selective state education were to be expanded, it might not be through "old-fashioned" grammar schools.
Speaking to the BBC's Andrew Marr Show, Ms Greening said there could be room for selection within the new "landscape" of education, which has been significantly transformed by the Conservatives' expansion of free schools, in which schools can be set up independent of local authority control.
"The setting in which schools find themselves has actually changed quite dramatically," she said. "It's gone from really being a binary world in many respects, to being an education world where there are many different schools now that have many different offers."
Nick Timothy, Ms May's recently appointed joint chief of staff, wrote for ConservativeHome earlier this year: "I was born and raised in a working-class family in Birmingham, and I joined the Conservatives because they did not just talk the language of social mobility: they made it happen, and they made it happen for me.
"At the time of the 1992 general election, I was 12, and I had been at my grammar school for less than a year. I knew that if Labour won the election, my school would be closed down and the opportunity I had been given would be taken away. Thanks to the Tories, that did not happen and I became the first member of my family to go to university."
Theresa May's Cabinet: Who's in – and who's out?

Show all 27
Responding to the Sunday Telegraph report, Liberal Democrat leader Tim Farron said: "Lib Dems will work to block any Tory attempt to create grammar schools." Shadow Education Secretary Angela Rayner added: "Rather than harking back to a mythical 'golden age' of grammar schools, the Tories must work tirelessly to improve every school in the country, to work with teachers to drive up standards, and to give our schools the investment they need in the 21st century.
"Selection belongs in the dustbin of history and has no place in modern society. There must be no going back."
The former shadow Education Secretary Lucy Powell said that the reintroduction of grammar schools would be an "incredibly backward step". She added: "All the evidence tells us that, far from giving working class-kids chances, they entrench advantage and have become the preserve of the privately tutored.
"If this is the new direction of Theresa May's education policy, it's a bad move and shows us, yet again, why we need a Labour government.
"The particularly startling aspect of this development is that the new Education Secretary is considering allowing existing free schools and academies to adopt selective admissions."
Register for free to continue reading
Registration is a free and easy way to support our truly independent journalism
By registering, you will also enjoy limited access to Premium articles, exclusive newsletters, commenting, and virtual events with our leading journalists
Already have an account? sign in
Register for free to continue reading
Registration is a free and easy way to support our truly independent journalism
By registering, you will also enjoy limited access to Premium articles, exclusive newsletters, commenting, and virtual events with our leading journalists
Already have an account? sign in
Join our new commenting forum
Join thought-provoking conversations, follow other Independent readers and see their replies