Theresa May's plan to shield troops from human rights legal action is condemned by father of soldier who died at Deepcut barracks
Ministers claim the move is needed to protect troops from 'vexatious' claims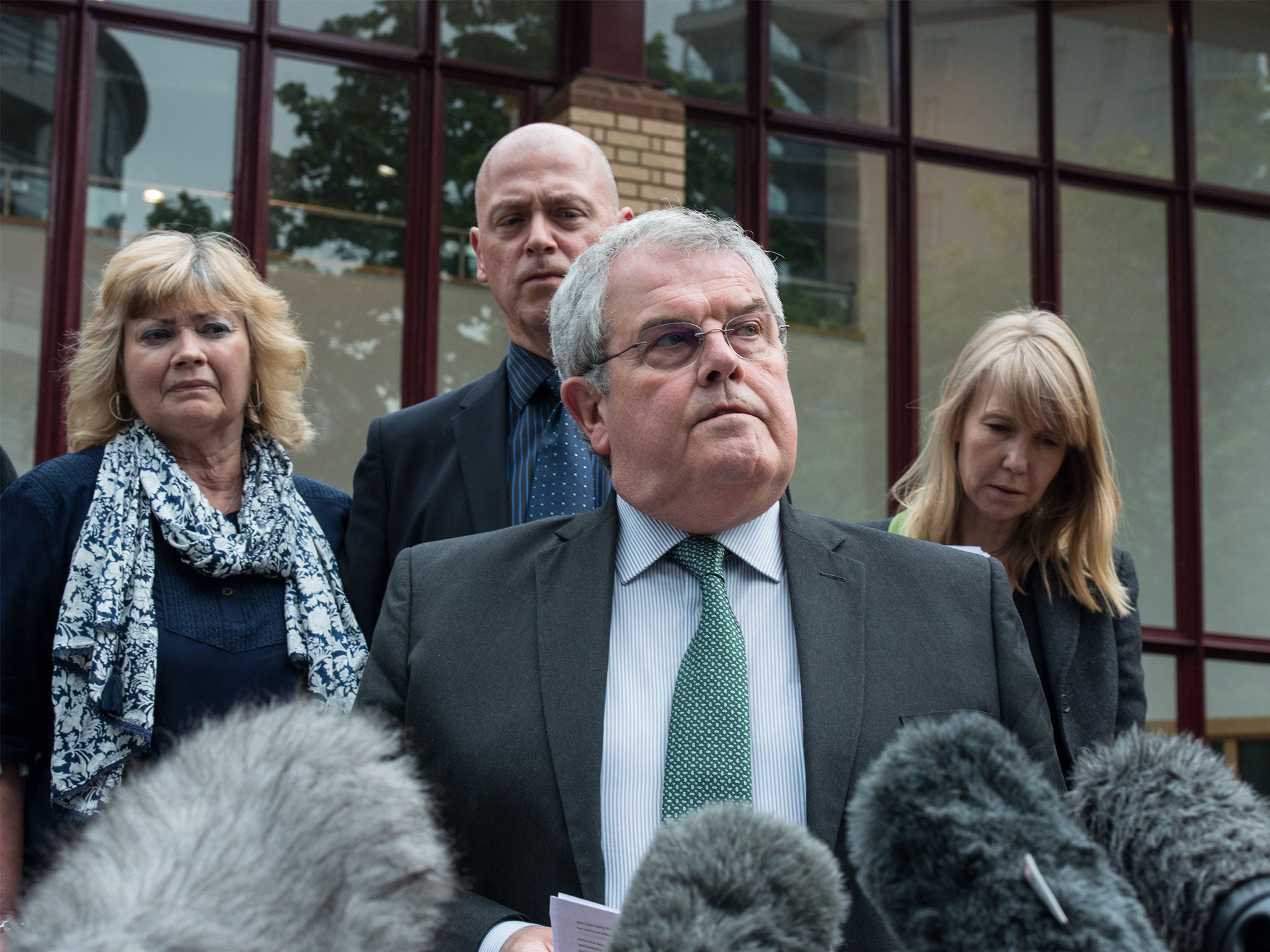 The father of an army recruit who died at Deepcut Barracks has slammed a plan to give soldiers protection from human rights legal action.
Des James claimed it will make it far harder for military families to hold the government to account and easier for the Ministry of Defence to "cover up" future failings.
He said the European Court of Human Rights had proved critical in his battle to secure an inquest for his daughter, years after she was found dead at Deepcut.
The government announced today it would detach itself from the ECHR during future operations, giving soldiers in conflict zones protection from "vexatious" claims pursued by lawyers.
But Mr James said: "Politicians have vilified lawyers and now call for the armed forces to be exempt from human rights laws when overseas.
"The government has a short memory. It is ignoring the many servicemen and women and their families, like mine, who have used the ECHR to hold the Ministry of Defence to account when it has failed to meet the standards we rightly expect and deserve, often with shattering consequences."
He said the ECHR is an "essential protection for military families seeking the truth when the government is trying to cover up its failings at any cost".
His daughter Cheryl was 18 and undergoing initial training when she was found dead at Deepcut with a bullet wound in November 1995. Surrey Police allowed the Army to take over the investigation, with the original inquest into her death lasting just an hour.
Deepcut death declared suicide
After fighting with the campaign group Liberty for many years they used ECHR law to force Surrey Police to release evidence concerning their daughter's death, something that allowed for a new inquest.
Mr James added: "[The ECHR] was the tool that let me force authorities to release evidence that secured the wide-ranging inquest into the death of my daughter Cheryl at Deepcut Barracks.
"Our troops need human rights protections just as much as everyone else. We must not let politicians scrap legislation that has proved so crucial for so many people."
Under the proposals announced Tuesday, the British government would disconnect itself from the ECHR during future conflicts, something the court allows.
While soldiers would be protected from action using ECHR law, they would still be subject to International Humanitarian Law, including the Geneva conventions and UK criminal law.
The announcement follows the closure of Public Interest Lawyers, the firm responsible for filing thousands of cases against the armed forces. It shut down amid allegations of misconduct and claims that many cases, some based on ECHR law, lacked evidence.
Ex-Deepcut soldier interview
The MoD says ECHR based claims drive much of the litigation it faces, costing the department more than £100m on Iraq-related investigations, inquiries and compensation.
But Liberty director Martha Spurrier said: "The government cannot be allowed to leave its human rights commitments at our borders. Doing so will leave abuse victims unprotected and our troops powerless when the state fails to keep them safe from harm.
"The Convention on Human Rights isn't just a document whose origins lie in the brutal lessons of 20th century wars. It is directly relevant today. Our government has a duty not only to implement it during its own military operations, but to uphold its standards as an example to others, both friends and foes."
She claimed the MoD was robbing soldiers of protection against abuses by their employer, in order to save it from the "shame of having to admit that civilians suffered abuse on its watch".
Speaking to LBC radio, Theresa May said: "It is absolutely right that if there are credible allegations of criminal behaviour, those should be investigated.
"But what's happened in recent years is we've seen this whole industry grow up, of human rights lawyers who seem to be sort of chasing after cases in order to bring these vexatious claims against our troops. That's worrying for our troops. I think we should do something about it, and that's what we're talking about today."
Join our commenting forum
Join thought-provoking conversations, follow other Independent readers and see their replies