Theresa May is too weak to do what is 'right' and sack Boris Johnson, says Lord Heseltine
'We have got a government, in the old phrase, in office but not in power'
Rob Merrick
Deputy Political Editor
Saturday 23 September 2017 14:47 Comments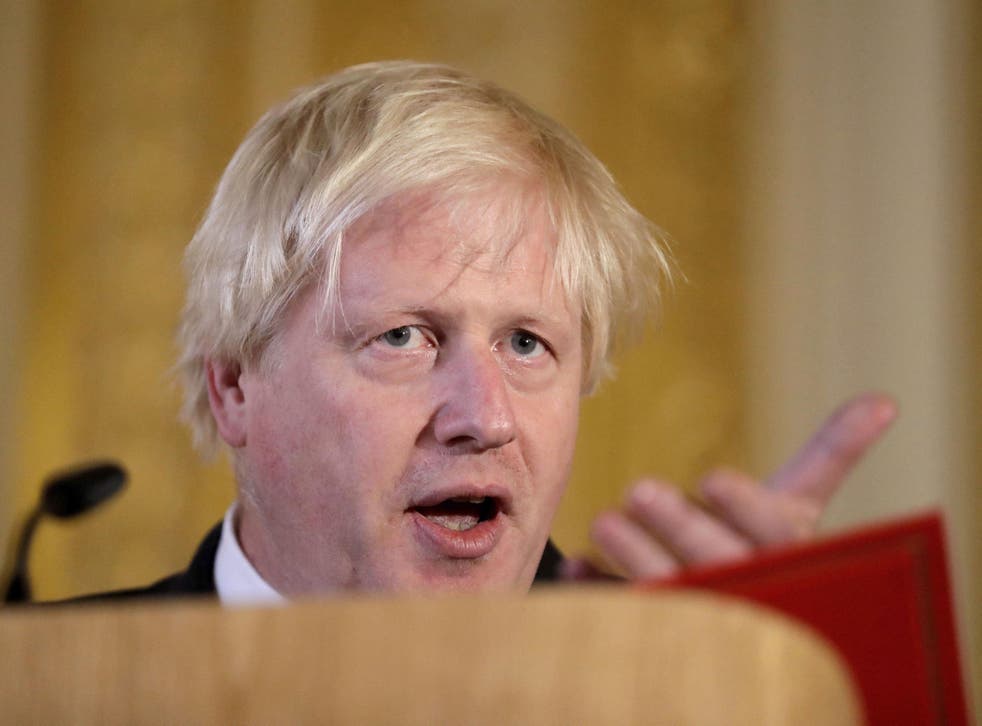 Theresa May is too weak to take the "right decision" of sacking Boris Johnson for his Brexit disloyalty, Lord Heseltine has said.
The Prime Minister's failure to fire the Foreign Secretary showed that she is leading a government "in office but not in power", the former Conservative cabinet minister added.
Lord Heseltine also predicted the May Government would fall long before 2022, triggering another early general election dominated by the EU controversy.
The peer spoke out after Ms May stepped back from dismissing her Leave-backing Foreign Secretary, despite his personal 4,200-word "vision for Brexit" – seen by most as a blatant leadership bid.
Mr Johnson suggested Britain should not pay into EU coffers during a transition phase, just days before the Prime Minister's Florence speech in which she made that very concession.
The Foreign Secretary appeared to sniff betrayal and resent being kept out of the loop as other cabinet heavyweights steered the Prime Minister away from a hard Brexit in 2019.
Speaking on Sky News, Lord Heseltine described Mr Johnson's newspaper article as "an act of defiance", adding: "Everybody knows what he was doing."
Asked if he should have been sacked, he replied: "I think that would have been the right decision, but Ms May is not in a position to take decisions like that – about Brexit or, increasingly it seems, across any other aspect of government policy.
"So we have got a government, in the old phrase, in office but not in power."
Quizzed after the article appeared, Ms May denied she had "lost control" of her Cabinet, claiming it was agreed on the "same destination" for leaving the EU.
After her speech was delivered in Florence, Mr Johnson went out of his way to praise it as "positive, optimistic and dynamic", but it is unclear how long the peace will last.
Lord Heseltine – himself sacked as an adviser to Ms May for rebelling over Brexit – warned she remained in charge of a "divided government and party and country".
She was also "facing an ever more confident Labour party and the prospects of a general election way within the normal five year time scale", he said, adding: "I don't think this government can last the full period."
That would deliver an early poll as the Brexit negotiations dragged on, "which will turn it, once again, into a massive referendum about Europe".
Register for free to continue reading
Registration is a free and easy way to support our truly independent journalism
By registering, you will also enjoy limited access to Premium articles, exclusive newsletters, commenting, and virtual events with our leading journalists
Already have an account? sign in
Join our new commenting forum
Join thought-provoking conversations, follow other Independent readers and see their replies