Theresa May could try to overturn Brexit court ruling by claiming Article 50 won't affect UK citizens' rights
Exclusive: Government source reveals ministers may use 'dualist system' argument to overturn decision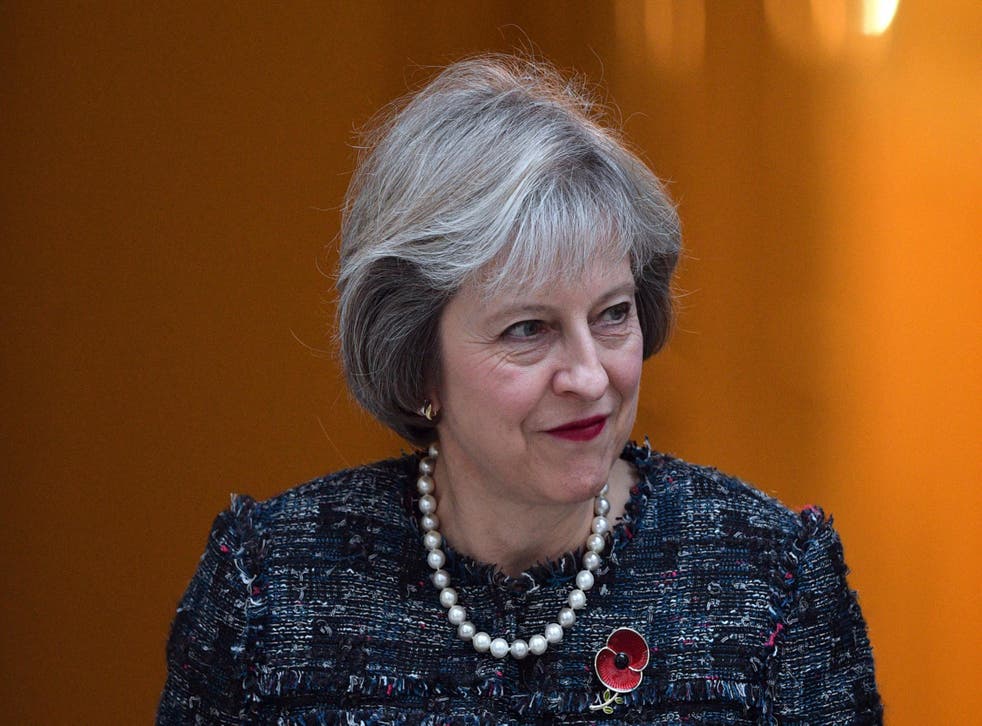 Theresa May could try and overturn the Brexit court ruling by claiming the triggering of Article 50 – officially launching withdrawal talks – has no direct impact on British citizens rights, The Independent has been told.
A senior Government source revealed lawyers are exploring whether the argument could give Ms May the edge to reverse the shock High Court decision that is forcing her to let MPs vote on triggering the Brexit process.
The line of argument relies on the notion of Britain's "dualist" legal system – the idea that international law is not applicable in the UK until it is translated into national legislation.
If Ms May's lawyers can convince judges that triggering Article 50 of the EU Treaty is purely an international affair, that in isolation does not directly impact on British law, they can claim it does not impinge on British citizens' rights and so does not require an Act of Parliament.
The Government source said: "We draw a distinction between the UK's obligations under international law and the domestic law.
"The argument goes that, just because there is domestic legislation, that does not necessarily impact your capability to act at an international level.
"There will be much more said on this issue over the next few weeks."
High Court rules Government cannot trigger Article 50 without parliamentary approval
However, if the Government was to overturn the case on such an argument, it might not necessarily mean Parliament is stripped of its chance to have a say on Ms May's Brexit plans, but merely that a vote on any legislation is delayed until any deal with the EU is finally enacted in domestic law.
Philanthropist Gina Miller, who brought the case to the High Court, told The Independent: "Once that Brexit package is agreed then [British citizens' rights] would fall away.
"They are basically pushing the can down the road for another two years. Irrespective of when that point is, you still come to the conclusion that there needs to be an Act of Parliament, a vote on Act of Parliament.
"Be it in the short term or the long term, the end requirement would still be there."
High court rules Brexit needs Parliamentary approval
Ms Miller won her case on the basis that once Article 50 is triggered, the move is irreversible and British citizens would inevitably lose rights – requiring Parliament to vote on legislation.
Ministers also argued the Article is irreversible at the High Court. But some reports have suggested they could change tack and claim in the Supreme Court that it can be reversed, a position some academics support, meaning British citizens' rights are not irretrievably lost when it is triggered and so a vote in Parliament is not needed.
But the Government source poured cold water on the claims, pointing out that such a move could be challenged by Brexiteers and then see the UK in the embarrassing situation of being forced to argue its case on Brexit in the European Court of Justice in Luxembourg.
Brexit Concerns

Show all 26
Ms Miller agreed, telling The Independent: "This line of argument actually does lead to that conclusion, so surely you would have imagined it's quite a dangerous line of argument if their intention is to stop at the Supreme Court.
"I view it as a constitutional requirement in British law, so I'm not intending on going to the European Court, but if they now suggest Brexit is reversible other people might."
The Government has already submitted its initial grounds for appeal at the Supreme Court, which do not indicate any major change from the case argued at the High Court.
But further case documents, which may reveal an evolving argument, will be required for submission before hearings start on 5 December.
Join our new commenting forum
Join thought-provoking conversations, follow other Independent readers and see their replies