Theresa May 'could face first Commons' defeat over Brexit bill next week' on key amendment
Rachel Roberts
Sunday 10 December 2017 02:40 Comments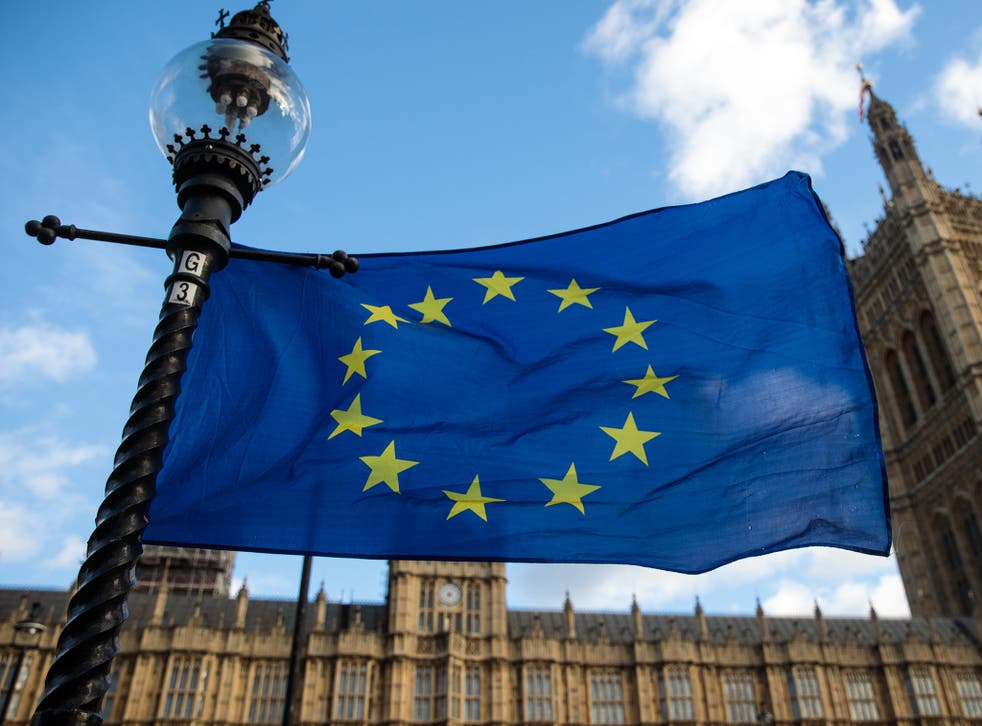 Pro-European Conservatives are threatening to inflict Theresa May's first Commons' defeat on her Brexit bill in a last-ditch bid to have a "meaningful" vote on the terms and conditions of the UK's exit package.
Government Whips are said to be concerned the Prime Minister could face an embarrassing defeat if enough Tory rebels vote with the majority of opposition MPs over a crucial amendment to the bill next week.
A statement signed by the all-party parliamentary group (APPG) on EU relations, shown to the Observer, says that Parliament must be sovereign – as Brexiteers have themselves demanded – and give the final seal of approval to MPs.
The group, co-chaired by former Tory minister Anna Soubry and Labour's Labour's Chuka Umunna, urged all MPs to "put the national interest, not party politics, first."
"It has been said that in the EU referendum last year, the British people voted to 'take back control' of our laws.
"For many, that means a powerful reassertion of parliamentary sovereignty. As such, we parliamentarians have a solemn duty to scrutinise the actions of the executive. Of no subject is this scrutiny more important and more necessary than Brexit."
The statement continued: "Members of all parties have already provided valuable scrutiny to the EU (Withdrawal) Bill, and we have forced the government into some concessions.
Brexit bonhomie as May finally seals agreement with EU leaders

Show all 10
"But little of that will matter unless we can have a truly meaningful vote on the withdrawal agreement the government negotiates with the European Union."
The so-called "meaningful vote" amendment 7 drafted by former attorney general Dominic Grieve calls for MPs to have the final say on any financial settlement and trading arrangements before the UK's departure becomes law.
It is aimed at ensuring the "softest" Brexit possible with the hope of retaining access to the single market and customs' union in return for continued payments into the EU budget.
The EU Withdrawal Bill passed its second Commons Reading by 326 votes to 290 in September and is currently going through line-by-line scrutiny by a Committee of the Whole House, with Brexit Secretary David Davis set to face another grilling this week.
The Government was able to defeat the first opposition amendments to its Brexit bill last month but with a total of 400 amendments tabled, the opportunity for rebellion remains.
The cross-party EU relations group, which includes around a dozen Tory backbenchers and former ministers, believes it has the numbers to force through the "meaningful vote" amendment if just 11 Conservative MPs vote with them and the expected number of pro-Brexit Labour MPs support the Government.
Ten Conservative MPs have put their names to the amendment, with the vote due to take place on Wednesday.
Register for free to continue reading
Registration is a free and easy way to support our truly independent journalism
By registering, you will also enjoy limited access to Premium articles, exclusive newsletters, commenting, and virtual events with our leading journalists
Already have an account? sign in
Join our new commenting forum
Join thought-provoking conversations, follow other Independent readers and see their replies