Theresa May warned by EU leaders: The clock is ticking on a Brexit deal
'We don't know when Brexit talks start. We know when they must end. Do your best to avoid a no deal'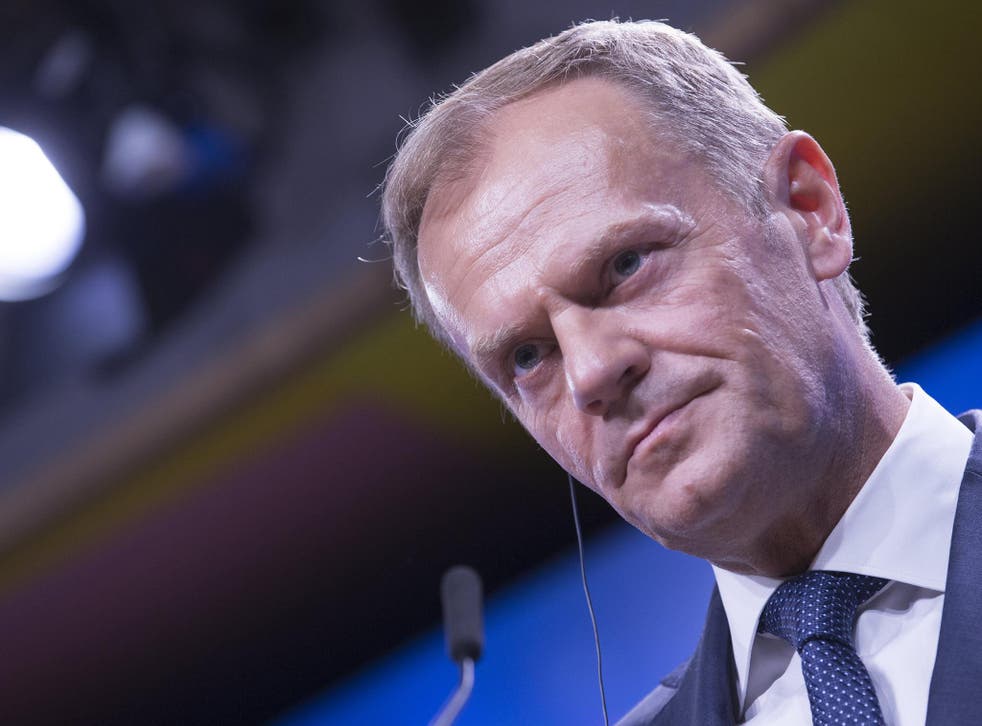 EU leaders were quick to warn Theresa May that the clock is ticking on her hopes of a successful Brexit deal – as one senior MEP said she should resign.
The presidents of both the European Council and the European Commission rammed home the message that the Article 50 exit talks must end in two years, unless the EU agrees an extension.
If Britain crashes out of the bloc with no deal, it will inflict huge economic damage, according to the Treasury's pre-referendum analysis.
"We don't know when Brexit talks start. We know when they must end. Do your best to avoid a "no deal" as result of "no negotiations", tweeted Donald Tusk, the Council president.
On behalf of the Commission, Jean-Claude Juncker restated the EU's determination that the talks must settle the so-called "divorce" bill, before future trade could be discussed.
He said: "We are waiting for visitors coming from London. I hope that we will not experience a further delay in the conclusion of these negotiations."
One Brussels source said the comments reflected the EU's view that – while it was up to London to decide the next steps – "in the meantime the clock is ticking".
From across the Channel, it appeared clear that she had no mandate for the hard Brexit she had been pursuing, but it was up to Britain to decide how to change course.
The view was stated by most starkly by Gianni Pittella, the Socialist leader in the European Parliament, who tweeted: "It's a disaster for May.
"Her huge gamble has backfired spectacularly. She has no credibility in UK or Europe. She should resign."
Some Conservative MPs appeared to agree Ms May would have to change her Brexit plan. Mark Field said: "It would be foolish not to have a pause…other voices have their part to play."
A second, Phillip Lee said: "I cannot see how we can continue on the same path... as we haven't received a mandate for that."
Dominic Grieve, a prominent Remain-backing Conservative MP, said: "We once again see how Brexit has destabilised the British political system."
Michel Barnier, the Commission's chief Brexit negotiator, stressed that the EU's negotiating mandate – first requiring progress on the bill and EU citizens' future rights – was set in stone.
He tweeted: "Negotiations should start when UK is ready; timetable and EU positions are clear. Let's put our minds together on striking a deal."
Mr Barnier has suggested he could meet Brexit Secretary David Davis – or his successor – in Brussels in the week after next, to start the talks.
However, because of election purdah, Britain has not responded to that suggestion and the negotiations could be delayed.
Mr Juncker added that Brussels wanted the talks to start, saying: "As far as the Commission is concerned, we can open negotiations tomorrow morning at half-past nine.
"I do hope that the result of the election will have no major impact on the negotiations we are desperately waiting for."
Join our new commenting forum
Join thought-provoking conversations, follow other Independent readers and see their replies