Theresa May's Brexit plans ridiculed as 'foolish' by former government legal chief
'If the UK is to be part of something close enough to a customs union or the single market to remove the need for hard borders, it will only work if the rules are identical to the EU's own internal rules,' said Sir Paul Jenkins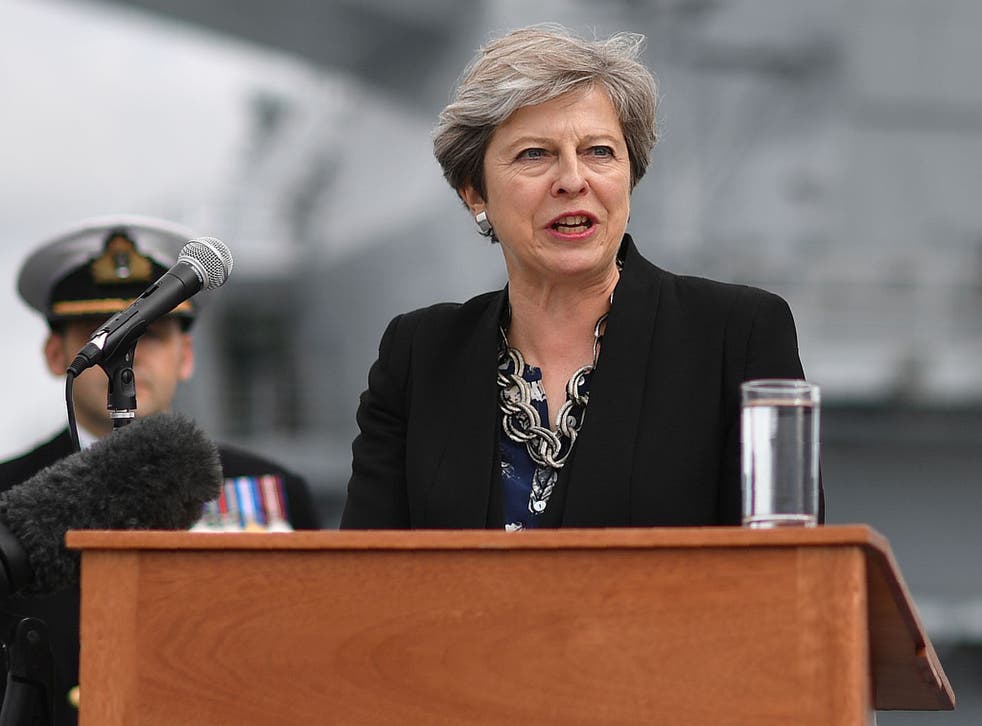 Theresa May's assertion that the UK can retain the benefits of the single market and customs union while breaking free of all European laws after Brexit has been mocked by the former chief of the Government's legal services.
It comes after the the Brexit department published a key position paper on the customs union last week, making clear that while the UK will leave the single market and customs union the Government will seek to remain closely linked to both.
Ministers are expected to release a further paper this week on the the European Court of Justice (ECJ) - one of the Prime Minister's "red lines" in the negotiations as she seeks to end the jurisdiction of the court in Britain.
But Sir Paul Jenkins, who served as the Treasury solicitor and the head of the government's legal services from 2006 to 2014, told The Observer that "we will have the ECJ in all but name" after Brexit – despite the repeated pledge during the referendum last year that Britain will "take back control".
Mr Jenkins, now employed by barristers Matrix Chambers, added: "If the UK is to be part of something close enough to a customs union or the single market to remove the need for hard borders, it will only work if the rules are identical to the EU's own internal rules.
"Not only must they be the same but there must be consistent policing of those rules. If Theresa May's red line means we cannot be tied to the ECJ, the Brexit treaty will need to provide a parallel policing system.
"That may be a new court but, in reality, any new court will have to follow what the ECJ says about the EU's own rules, otherwise the new system won't work. So, never mind Theresa May's foolish red line; we will have the ECJ in all but name."
This week the Prime Minister will publish a further five papers on the negotiations in her first full week back in Downing Street following a three-week holiday.
Ahead of the publication, David Davis, the Brexit Secretary, said his department would be "putting forward imaginative and creative solutions to build a deep and special partnership with our closest neighbours and allies".
"In the coming days we will demonstrate our thinking even further, with five new papers – all part of our work to drive the talks forward, and make sure we can show beyond doubt that we have made sufficient progress on withdrawal issues by October so that we can move on to discuss our future relationship.
Brexit Secretary: UK wants temporary EU customs deal
"With the clock ticking, it wouldn't be in either of our interest to run aspects of the negotiations twice," the Brexit Secretary added.
But Tom Brake, the Liberal Democrat's Brexit spokesperson, said it had "finally dawned" on ministers that Britain is "careering towards the edge of an economic precipice".
"Hence the Government's desperation to move on to discussing our future relationship with the EU," he added. "But with EU citizens still uncertain about their families' futures in the UK, a huge question mark over the Irish border and no movement on the settlement bill, the UK Government's pleas are going to fall on deaf ears."
Register for free to continue reading
Registration is a free and easy way to support our truly independent journalism
By registering, you will also enjoy limited access to Premium articles, exclusive newsletters, commenting, and virtual events with our leading journalists
Already have an account? sign in
Register for free to continue reading
Registration is a free and easy way to support our truly independent journalism
By registering, you will also enjoy limited access to Premium articles, exclusive newsletters, commenting, and virtual events with our leading journalists
Already have an account? sign in
Join our new commenting forum
Join thought-provoking conversations, follow other Independent readers and see their replies