Theresa May rejects Tory MPs' pleas to clarify her Brexit plans with big speech amid party infighting
A major address in Munich next month will focus on security co-operation instead - with no 'timetable' for another one on Brexit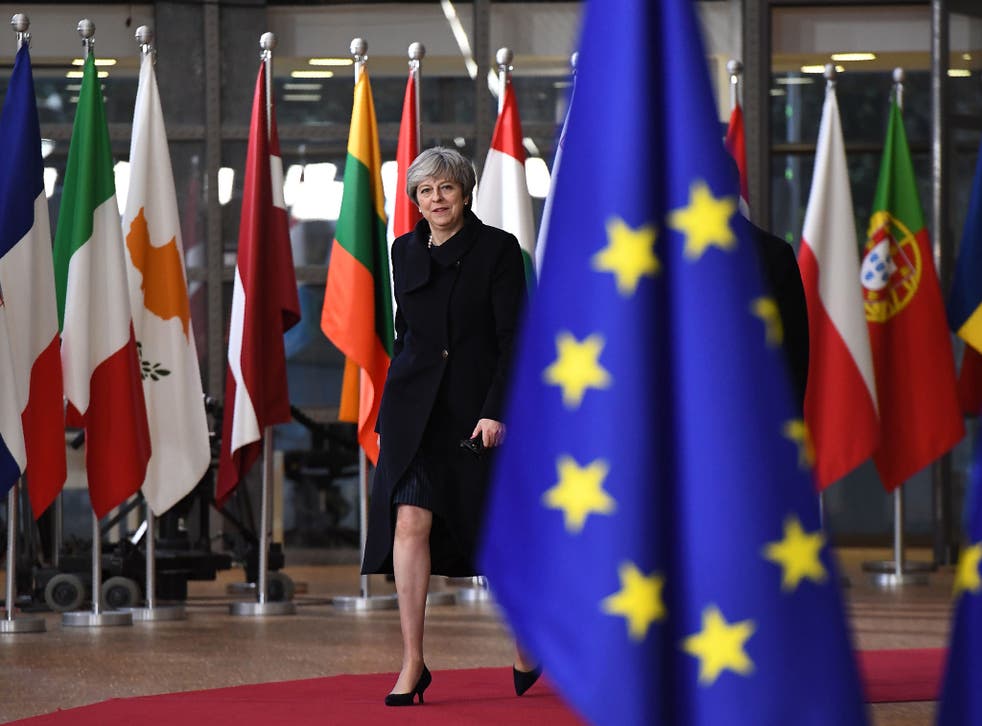 Theresa May has rejected her MPs' pleas to stamp on Tory infighting by quickly clearing up confusion about her Brexit plans, sparking a claim she is desperate to avoid further Cabinet "rifts".
A major address in Munich next month will focus on security co-operation, No 10 said, rather than on Britain's aims for the so-called "end state" in the negotiations with Brussels.
Dismissing suggestions that Mrs May had planned another big speech on Brexit as "speculation", her spokesman said there was no "timetable" for it.
He also acknowledged there was "some distance" between the UK and the EU on aims for the transition period - even before talks begin on a long-term trade deal.
Both wings of the Tory party have urged the Prime Minister to stop fudging her Brexit plans, some MPs warning further dither will bring a vote of no confidence in her leadership closer.
Nicky Morgan, the former Education Secretary, said the Cabinet will need to "take the reins, do it for her and think big and bold" if Mrs May fails to, adding: "The country deserves nothing less."
Another pro-EU Tory, Stephen Hammond, suggested the urgent need for "clarity" should trump any desire at No 10 to "avoid further rifts" in Cabinet.
"One of the Conservative Party's strengths is that at time of national crisis it has always had the ability to lead, put aside ideology, embrace pragmatism and speak for the national interest," he wrote, in the London Evening Standard.
"The Prime Minister should take the opportunity of her speech to show it."
Brexit so far: in pictures

Show all 53
It had been reported that the Prime Minister was planning a third high-profile speech on Brexit, on the same scale as those given at Lancaster House and in Florence.
It would have been designed to address growing dissent that she has failed to set out her aims for long-term trading arrangements – despite hoping to agree the broad outline this autumn.
But a fragile truce was shattered when Downing Street was forced to rebuke Philip Hammond over his call for Brexit to deliver only "very modest" changes.
Brexiteers protested that would leave Britain as a "vassal state", accepting EU rules with no voting rights, and some demanded that he be sacked.
Meanwhile, Energy minister Claire Perry attacked "swivel-eyed" fellow Tory MPs, hell-bent on "wrecking the economy" with a willingness to crash out of the EU with no deal, in a leaked WhatsApp message.
All the while, more Tory MPs are preparing to sign letters demanding a vote of no confidence in Mrs May's leadership, taking the total closer to the 48 required to trigger the ballot.
Asked if Mrs May would, as expected, deliver a major speech on the "end state", her spokesman replied: "I'm not sure I recognise where that idea has come from.
"The Prime Minister is giving a speech to the Munich security conference and you can expect that speech to address the security challenges facing Europe and the world."
Instead, the spokesman suggested further clarity would have to await the negotiations on a long-term agreement, which are not due to start until April.
"We will be entering into a negotiation with the European Union on the end state and achieving that partnership which the Prime Minister believes will be in the interests of the UK and the EU. So, it will, of course, be clear what the UK is seeking to achieve."
Asked, again, whether such a speech might be made, he added: "I don't have a fixed timetable for you."
Join our new commenting forum
Join thought-provoking conversations, follow other Independent readers and see their replies