Cross-party MPs demand Theresa May delivers on Brexit promises ahead of triggering Article 50
The MPs, including the former Education Secretary Nicky Morgan, also call on the Government to deliver on a Vote Leave pledge to provide the NHS with £350m a week
Ashley Cowburn
Political Correspondent
Tuesday 28 March 2017 00:10 Comments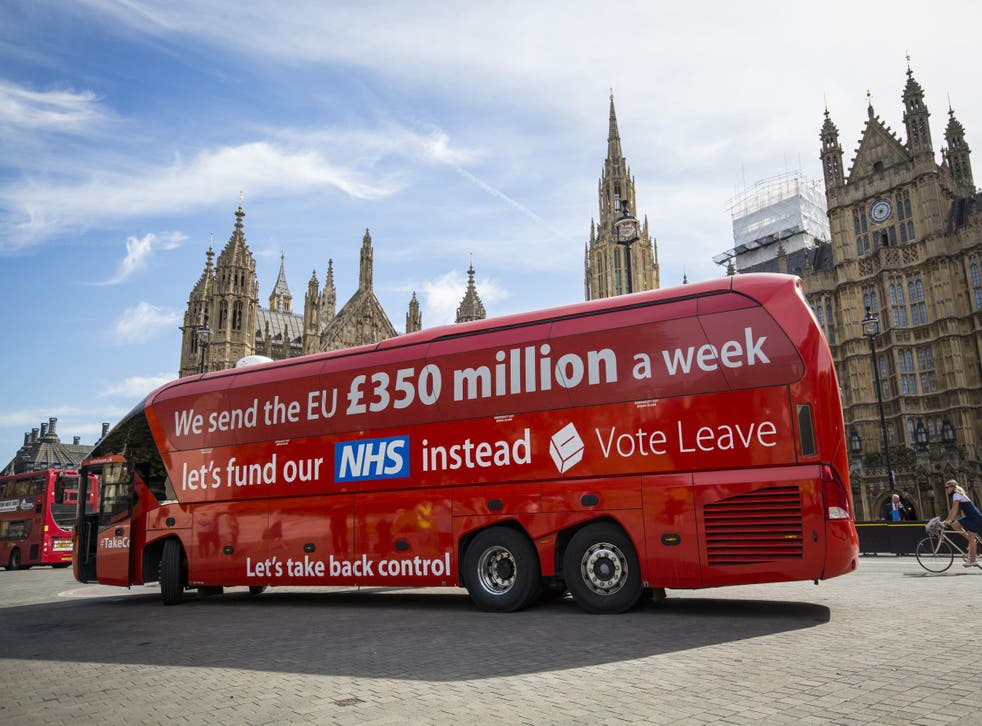 A cross-party group of MPs are demanding the Government delivers on promises made by ministers and the official Leave campaign during the EU referendum, as Theresa May prepares to invoke Article 50.
Unveiling what they describe as a "Brexit contract" – a document setting out what the Government and Vote Leave have promised to deliver on in the negotiations – the MPs, including the former Education Secretary Nicky Morgan, add there is no mandate for the form Brexit takes.
Speaking at an event in hosted by Open Britain, a campaign group against a so-called hard Brexit, the MPs will outline ten promises in their document.
They include the pre-referendum pledge to provide the NHS with an extra £350m a week, delivering the "exact same benefits" as we currently have within the single market and customs union, and no changes to the border between Northern Ireland and the Republic.
Their demands come as the Prime Minister prepares to invoke Article 50 of the Lisbon Treaty and start the countdown on Britain's two-year exit from the bloc. "The phoney war is over," the cross-party MPs declare, insisting they respect the result of last year's referendum.
But writing in the foreword of their "Brexit contract", Ms Morgan, Labour MP Chris Leslie and former Liberal Democrat leader and deputy Prime Minister Nick Clegg add: "There is no mandate for the form Brexit takes: responsibility for the outcome now rests with those conducting negotiations and those advocating a hard Brexit.
"A clear direction of travel has been set by the Government – and it is largely based on that set by the Vote Leave campaign.
"Vote Leave and the Government have made specific promises: leaving is a cost-free option; trade will be enhanced not hampered; there will be major savings from the EU budget; core arrangements with the EU, for example over national security, will remain unchanged; and the integrity of the United Kingdom will be protected.
"Now that Article 50 is being triggered, people will expect these promises to be delivered: this is the Government's Brexit Contract with the British people."
The three senior MPs added: "As patriots, we want the best for our country. As realists, we fear the Government's Brexit contract may not deliver that outcome. And as democrats, we think that should be a judgment people and Parliament are able to make."
Register for free to continue reading
Registration is a free and easy way to support our truly independent journalism
By registering, you will also enjoy limited access to Premium articles, exclusive newsletters, commenting, and virtual events with our leading journalists
Already have an account? sign in
Join our new commenting forum
Join thought-provoking conversations, follow other Independent readers and see their replies